Succession – Planning One of Your Biggest Decisions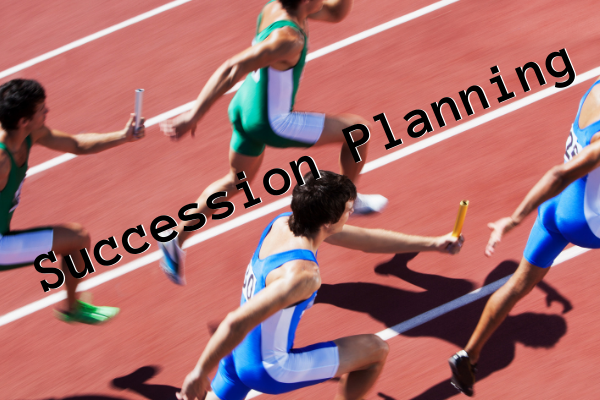 Ready to Sell Or Succeed Your Business? Is Your Business Attractive to a Potential Buyer? Do You Have an Internal Candidate To Buy Your Business?
Statistically, 88% of current family business owners believe the same family or families will control their business in five years. However, succession statistics undermine this belief. According to The Family Firm Institute, only about 30% of family businesses survive into the second generation, 12% are still viable into the third generation, and only about 3% of all family businesses operate into the fourth generation or beyond.
There is a disconnect between the optimistic belief of today's family business owners and the reality of the massive failure of family companies to survive through the generations. Failures can essentially be traced to one factor: an unfortunate lack of business succession planning.
We have covered succession planning in many forms on the podcast in the last three years. I want to outline for you a list or compilation of important thinking and doing pointers you must consider. Use this list to create your own action plan.
The truth about survivorship is all about planning. Find the date in the future and work backward.
You must have an objective about retirement or succession. Focused on the end goal so you can plan for it.
A great plan for success is to improve the financial strength of the company, document all processes, improve systems, improve your hiring and strength of your people.
You must nurture your key leaders to retain and motivate them so your business is attractive to a buyer. Prepare someone to be the "quarterback" of the business, besides you.
If your business is dependent on you, the business may be worthless to a potential new owner. Read "The E-Myth" from Michael Gerber.
You must have a clean and transparent Profit and Loss statement. It may take a few years to clean the P & L and you may have tax consequences.
Use your accountant and lawyer to support your move to sell or succeed your business. Your accountant can help evaluate the business, while your lawyer will look at every detail of all contracts.

Example if you lease and the landlord is willing to take on the new business owner, be sure your name gets off the lease transfer.

There are many ways to structure a deal considering tax consideration and estate planning.
A business broker can be used but do not hesitate to do some marketing yourself. Be prepared, you will pay a broker fee.
Find an internal candidate who can earn a percentage of the business over time and qualify for SBA loans.
Confidentiality is one of the most important elements of any transaction. People like to talk, so mum is the word. Do not share with anyone or you risk team morale and loss of key people.

Non-Disclosure Agreements for the buyer so they do not leak the potential transaction and your information stays confidential.
If leaked you will have to have an emergency meeting with your team to explain your decision and if the deal is not signed, you risk a lot more.
Confidentiality allows you to find a good transfer of ownership and speak to your team in the proper way and the new owner gets a chance to embrace your team on day one.

Owning your property and holding the lease is an income stream and figures in on the entire transactions value to the seller. Become a landlord.
You may get a multiple of your profit or (EBITDA- Earnings before Interest, Taxes, Depreciation, and Amortization) as payment for your business. Which is why having a profitable company is so critical.
Value the business with and without specific assets (equipment & tools). The price may be more attractive if split this way.
The current replacement value of your tools has no connection to what you can sell them for. Keep in mind that your tools do not have the value to a new buyer as much as they do to you. You made money with your tools over the years and they are not worth retail. They are on your books at a depreciated value.
Be careful with terms…do you want the shop back after one or two years? Work your deal so you can get your payment and find a buyer with money and or good credit to get loans. SBA loans are a great option for the buyer as well.
As you make business decisions to grow and move your company forward, always consider what ramifications those decisions will have on the eventual sale of the business.
There is a life after selling, engage in a hobby, travel and stay busy. You will have a non-compete clause, so be retired.
Prepare for your tax liability from Uncle Sam on the capital gains of your business. Do not spend all your money.
Boomers need to start thinking about an exit strategy, as it may take a few years to get the package together.
On average to complete an agreement it takes about one year once you find a candidate and start talking.
Owners struggle emotionally about leaving their business. They more than likely started with nothing and there is a big attachment to their successes over the year. You must think about the joy in leaving your legacy too!
Use this link to find over 20 long-form audio interviews on succession planning: https://remarkableresults.biz/tag/succession-planning/
Carm Capriotto
Aftermarket Influencer and Host of Remarkable Results Radio and the Town Hall Academy Podcasts