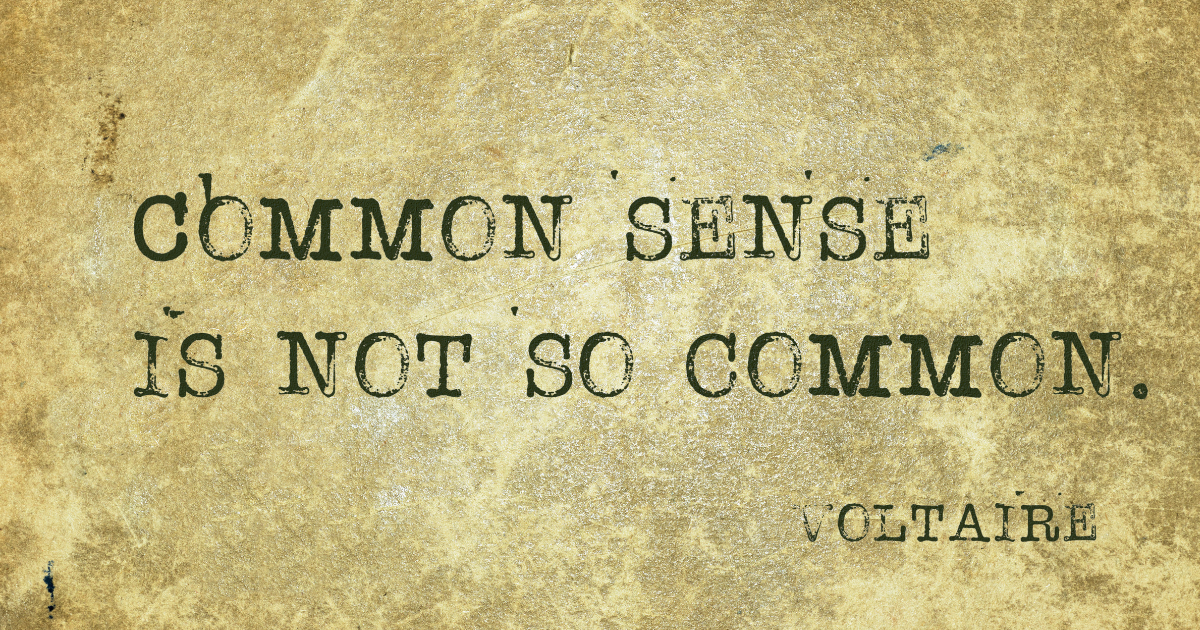 Ever say, "Where is the common sense today?" I'm saying that way to much. We must stop asking that question and become part of the solution to a 'lack of common sense.'
In a recent episode with coach Murray Voth on 'Onboarding,' we hit on "common sense and common knowledge."  LISTEN HERE.
We both agreed on the importance of not assuming that employees inherently understand specific "common" tasks. Drawing from his experience working with young people and teaching them basic skills, Murray highlighted how these foundational lessons contribute to their common sense.
The concept of common sense implies that everyone should inherently understand specific ideas or actions without the need for explicit instruction. It is seen as a form of practical wisdom that guides our decision-making and behavior in everyday situations. However, the reality is that what may seem like common sense to one person may be obscure to another.
So the next time we challenge the lack of common sense, ask if that 'common task' was ever shown or explained to the person lacking common sense. We can do a lot to add common sense to our peers by recognizing the lack of "common sense" and infusing it by showing, teaching, or demonstrating what is to us "common sense."
We need to pay OUR common sense forward.