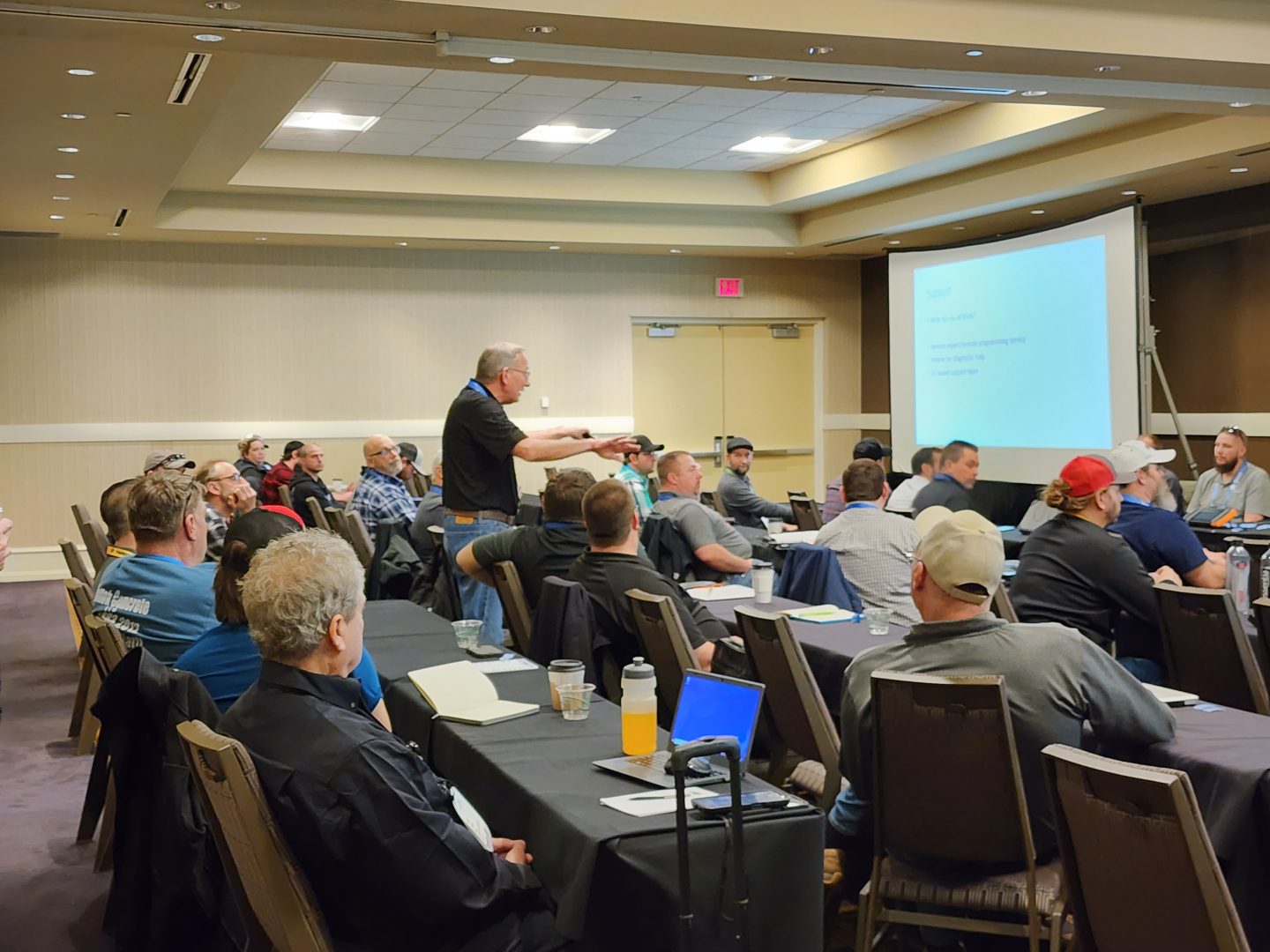 In a recent episode with shop owner Tomi Oliva, he said the words 'Willingness to Train'. It is a fact and a problem in our industry; our unwillingness to train.
Any industry professional with common sense and the desire to serve people to the best of their ability would not appreciate the excuses we hear daily.
Excuses like, I can't afford it, they won't go to training, what if I train them and they leave, I can't afford to stop production, and the list goes on. These are BS excuses.
If you are unwilling to train yourself and your people, you will miss the future because it is coming at us at the speed of a bullet train. And that new technology will soon make you irrelevant. Could you do brake jobs for the next 30 years? Yes. But you'll need some expensive e-tools to complete the job.
Learned wisdom is accumulated and ultimately given out in a training class or provided in a networking group. Yet much learning can happen from training because your life's experiences and brain power get lit up, and real learning begins or solidifies.
Training is an integral part of a successful business, and it helps grow the skills and knowledge of your team, increases productivity, and boosts employee engagement. Who wouldn't want that?
If you train, have you ever looked at your training ROI? I bet you find it to be huge. If not, your student didn't pay attention and went to eat the pizza and take a nap.
As an industry listener and influencer, I hear from techs who went to work at a shop because of their career path opportunity and paid training. They want this, and if you don't realize it, they need this.
However, those willing to take the time to train their staff will be rewarded with a more knowledgeable and dedicated workforce. Training is an important pillar in your culture, and a value point can be 'Be Hungry for Knowledge.'
By providing employees with the tools and skills to succeed in their roles, organizations can ensure they have a competitive edge over their rivals by having well-trained experts. Imagine making your own superstars, yet they have to be willing participants.
Make a plan today to keep up-to-date on the newest tech skills, tools, and software. Having a workforce that is willing to learn is essential to be competitive. In addition, training creates a strong sense of loyalty among employees, who are more likely to stay with the company longer.