THA 001: How to Improve Customer Loyalty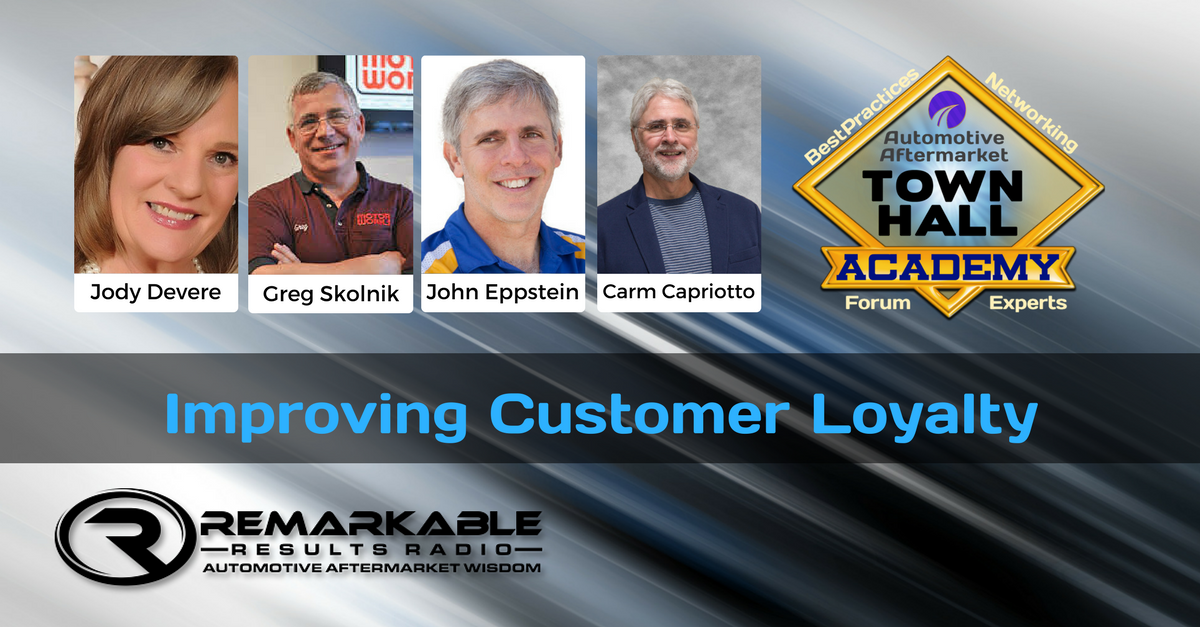 This was our 1st and we were working through start-up technical difficulties. Each week there were improvements made to the quality.
Learn from your industry peers in a round-table forum. Get new ideas, perspectives, trends, insights, best-practices and expertise from aftermarket professionals.
Watch like a DOCUMENTARY … Learn like a SEMINAR.
Helping automotive aftermarket professionals improve; one lesson at a time.
Academy Panel:
Jody DeVere is CEO of Ask Patty. Jody works with automotive retail locations to become Certified Female Friendly, learning how to create a culture and experience that attracts and retains loyal women customers.
Greg Skolnik, Owner, Manager, and Master Technician, guiding Motor Works, Inc from its inception to the well-established and highly regarded service facility it is today. He is certified as a Master Automobile Technician and holds the prestigious L-1 advanced engine performance and emission analysis certification. In November of 2004, Greg also received his (A.A.M.) degree from the Automotive Management Institute.  Hear Greg's episodes 46, 63 and 69 (e-Myth)
John Eppstein is owner of John's Automotive Care in San Diego, CA since 1998, admits he was a better tech than a businessman, but did something about it. One thing he credits for his success is making his customer his main focus. John was honored as the 2016 NAPA ASE Technician of the year.  Hear John one-on-one in episode 119.
Talking Points:
How do you measure loyalty?
Do loyalty programs work?
Listen to your customers.
Give your customer something positive to remember you.
Processes are very important to create customer loyalty.
Sign up to be in the live Academy audience on Friday's at Noon EST here.
Be socially involved and in touch with the show:
Facebook   Twitter   Linked In   Email