THA 098: Daytime Training vs Night Time Training – A Discussion of Ideas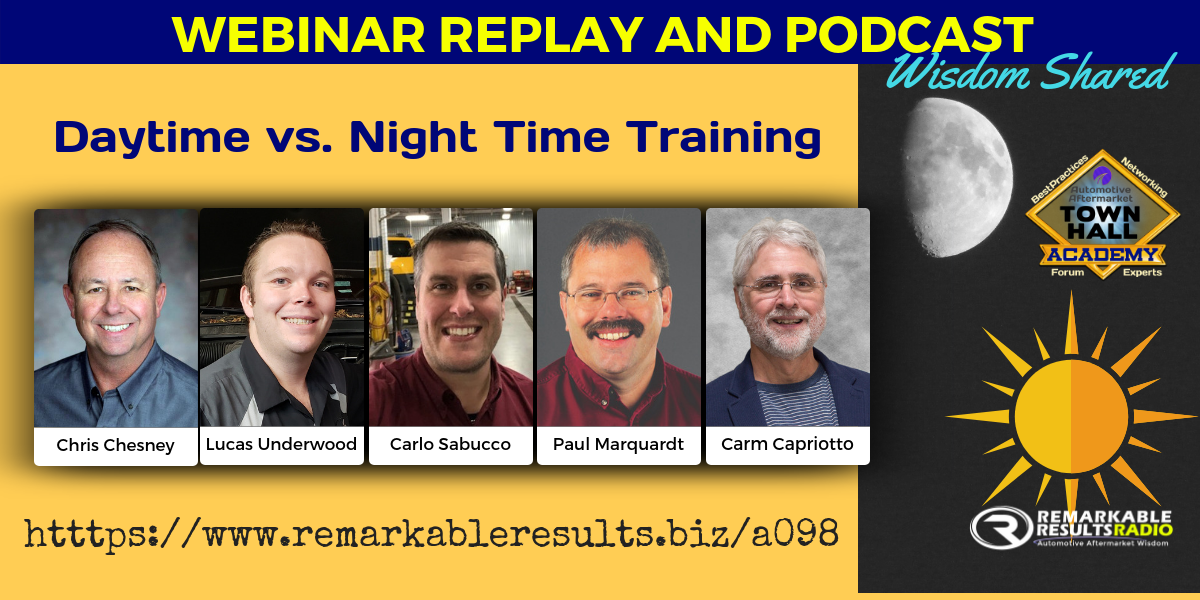 Your Learning Curve Never Sounded So Good
Chris Chesney is the Senior Director of Customer Training, CARQUEST Technical Institute, and a NASTF board member and a member of the 'Road To Great Technician' project.  Listen to Chris's previous episodes HERE.
Lucas Underwood is an Automotive diagnostic specialist, shop owner, and foreman. He owns L & N Performance Auto Repair, Blowing Rock, NC  was Founded In 2008 As A Diesel Performance Shop – Over The Past 10 Years, The Facility Has Transformed Into A Full-Service Automotive Repair Facility. Offering Repairs On All Makes & Models, Gas And Diesel.
Carlo Sabucco started in 1994 after attending several years at Ryerson University for business. Thereafter graduated Mohawk college Automotive Tech Program.  Carlo has devoted a great amount of time surrounding himself with some of the greatest shop owners in the market. Over the years, Carlo attended training from Bob Greenwood to Cecil Bullard, Dave Schedin, Elite and group process with Jim Murphy, thru to Kelly Bennett, now he is with ShopPros. Today Carlo operates Sils Complete Auto Care Centre, a successful 8 bay facility, approx 7,000 square feet on the east side of Oakville, Ontario. Listen to Carl's previous episodes HERE.
Paul Marquardt Started in this business in 1979 as a pump jockey and lube tech. Paul attended various training over the years, some of it daytime training 4 hours travel time. He bought the business Northwoods Auto Techs, Rhinelander, WI, in 1990 and in 1995 expanded from 2 bays to 5 bays and became a NAPA Autocare center at the same time. He was the NAPA Stevens Point NAPA ASE Tech of the Year from 1999 through 2008 and was the National NAPA ASE Tech of the Year for 2010. Paul Joined the NAPA Autotech training team around 2011 as a contract trainer and have been doing that as well as keeping the business going. 
Key Talking Points:
Daytime training model

A fresh set of eyes, after a nights rest, delivers better knowledge transfer.

Dealerships are doing daytime.

Young technicians want to know what your training commitment is.

They want to know if they'll be paid to go to training.

They want work-life balance. They don't live to work they work to live.

We need to schedule effectively when we lose a technician to daytime training

If the shop owners commit to daytime training the training companies will be there to meet that demand.

Night Time Training

We need to change the culture of training. Night time is not working.

So many in the class have half mast eyelids. How much training are they getting.

Overall message

We need to move to a competency training model

Training costs too much. Some shops don't budget for training

Technicians need to be compensated for attending training no matter what time of day.

Training is a differentiator when hiring and keeping technicians

Training is an investment not an expense

Schedule around daytime training. Don't put your shop in a hole when a technician is at training. No different than the sudden sick day.

Private training is being done in local markets

A group of owners are pooling their money and hiring a top training.

Get about 10 shops in the market to split the cost

Requiring hands on training, as this become a trend.

Smaller groups get a better experience

You need a learning plan for your team

It must be based on need

In small bite size segments

Training must be attacked with a strategy and a plan

Having a strong training culture can bring potential techs who want to work for you to your business

Do your techs know why they are going to training?

We need to challenge ourselves and the industry trainers to bring more daytime and hands-on training

Hands on is critical after a class. Owner needs to ask their tech to perform some of the tasks that were taught in class. Without hands on the knowledge transfer is minimized. Follow up and follow through

Teaching the principles of the class to the rest of the team will benefit the ROI of the training  

Carlo Sabucco is taking is team to Vision KC 2019. He will close his shop. The value he sees:

Knowledge

Networking

Training culture commitment

Socializing

Expose your team to the best trainers in the industry

Involve your high-school and college instructors in your classes.  
Resources:
A special thanks to Chris, Lucas, Carlo, and  Paul for their contribution to the aftermarket.
Books Page HERE
Leave me an honest review on iTunes. Your ratings and reviews really help and I read each one of them.
Facebook   Twitter   LinkedIn    Email
---
This episode is brought to you by Jasper Engines & Transmissions. When a car's engine or transmission fails, it's

not the end of the road. A remanufactured drivetrain product from Jasper Engines & Transmissions will give your car a new lease on life. JASPER has over 2000 Associates, three manufacturing facilities, two distribution centers, and 45 branch offices across the country. They're all working to produce, transport and deliver the perfect product. That's what they do best… keep customers happy. Visit jasperengines.com
---
RepairPal. Many of our industry's high-quality shops have gone through an evaluation with an independent automotive team to ensure their techs are trained, they use the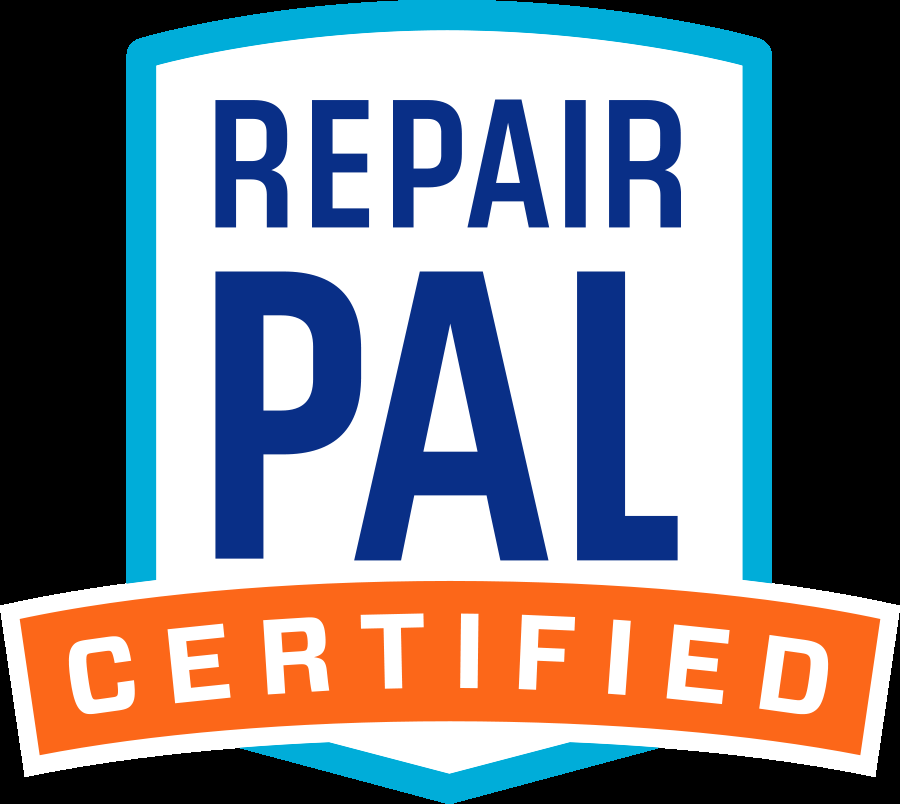 right tools, and their customers are happy. In fact, over 2,200 repair shops have met these requirements, have become RepairPal Certified and are getting new customers every month.
Why has the number of RepairPal Certified shops grown so much? These shops are proud to have passed the certification and value the new customers they're getting, both from the 5 million monthly visitors to RepairPal.com and their partnerships with CarMax and USAA. Certified shops can cancel at any time, so RepairPal works hard to produce value for them. Learn more at repairpal.com/shops to learn more.