THA 134: Market Changes and What I'm Doing About Them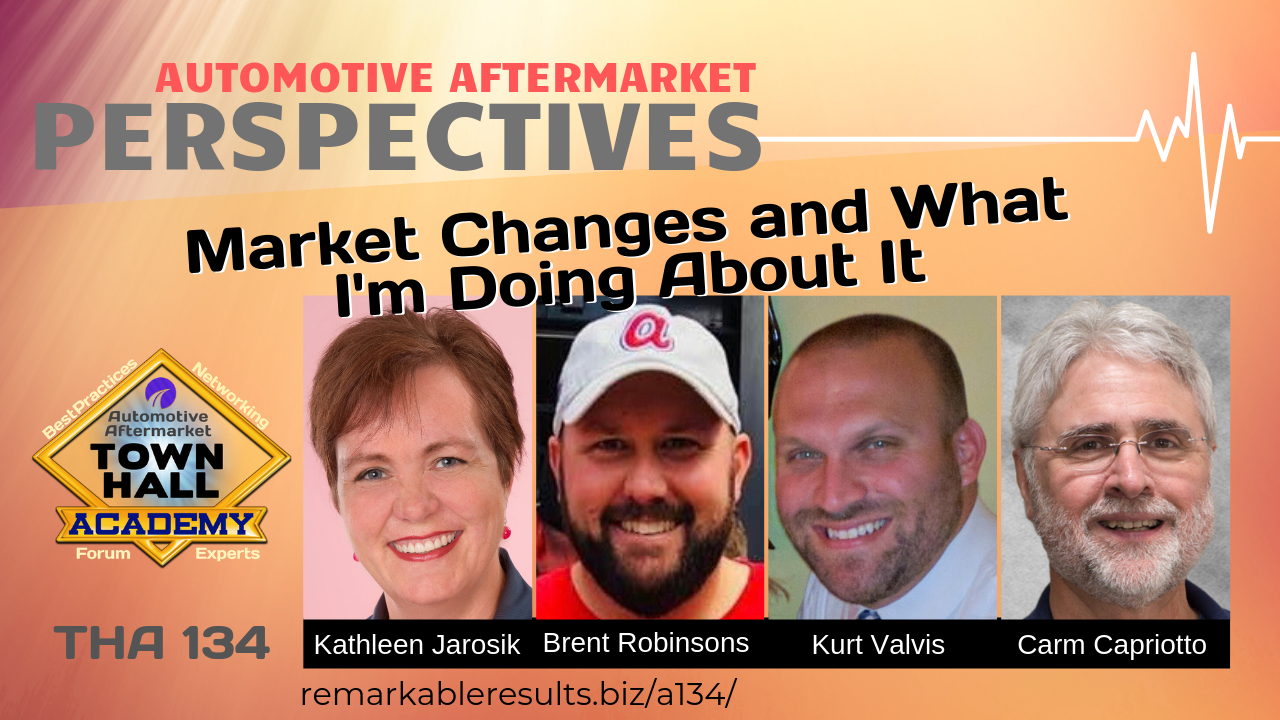 We are dropping topics on Hybrid repair and marketing, building technician training resumes, avoiding a viral social goof, customer ADAS training, and communication tactics among other

Kathleen Jarosik began her career in the automotive field in late 2003 after relocating from Florida's Atlantic Coast to the beautiful Gulf Coast with her family. She started working at Xpertech Auto Repair shop while also staying home part-time with her two, now teenage daughters. Without any automotive experience, she spent much of her time in the background, managing payroll, accounts payable and paperwork associated with the operations of the business. After divorcing in 2009, and only 6 years of shop experience under her belt, she purchased full ownership of her shop from her former husband and began to run it as her own.
Kathleen made 3 pivotal decisions that have since changed her life; becoming a Napa Auto Care center and utilizing their extensive benefit and training network to learn and grow in the industry, finding a business coach; Repair Shop of Tomorrow, to further educate her in marketing, operations, and efficiency, and becoming a member of Women in Auto Care where she has learned the importance of encouraging and empowering others to strive for excellence in this incredible industry. She is very involved in the leadership and volunteering initiatives in her local community and aims to increase awareness and spark interest in choosing a career in the automotive field for young women.
Kathleen was honored as the Female Shop Owner of the Year 2018 from Women In Autocare. Listen to Kathleen's previous episodes HERE.
Brent Robinson, Co-owner with his brother Brian in Snellville Auto Center, Snellville, GA and Loganville Auto Center, in Loganville, GA
Kurt Valvis, Co-Owner, Guys Foreign Car Repair, Metairie, LA. After graduating from LSU, Kurt moved back to his hometown of New Orleans to join the family business. Working with his father (Guy) at Guy's Foreign & Domestic Auto Repair was the best career decision he's ever made. Kurt is very involved in the local NAPA Business Development Group, along with many charities around the city. When he isn't working, you can find Kurt tailgating for Saints or LSU games, attending one of the hundred local New Orleans festivals, or preparing for Mardi Gras season!
Key Talking Points:
Hybrid/Electric

Get training

Market your new talent

Training for technicians

Access to manufacture sites

Create a training resume for your technicians. A spreadsheet that shows tech in the row and the class in the column. Checkmark so you can see who is all on the same page and getting the training you need for your shop. Look for weaknesses and get that class set up through your supplier or online

Avoid anything that would become a negative viral social media goof

You cannot afford being plastered over social media

Your review ratings will tank

Your team is always representing the business

They need to understand they are ambassadors of your business

Careful of dashcams in a customer vehicle, they can record what you say and do when you in the vehicle

Your supplier may have an online resume

Digital Vehicle Inspections important going forward to build honest, and trust with the customer on the needs of the vehicle.

Your customer is driving an ADAS equipped vehicle and may not have a clue how it works and what it is about

Provide ADAS 'New Tech' training for your customers. Keep them in the fold with their new customer

Help your customers learn their navigation and blue tooth systems as a start. You are the expert; always.

Communication to team and customers is a critical need

Everyone on the same page

Listening to the customers will become a competitive advantage

Find the best way to communicate with your team or your customer

Ask how they prefer to communicate
Resources:
A special thanks to Kathleen Jarosik, Brent Robinson, and Kurt Valvis for their contribution to the aftermarket.
Books Page HERE
Leave me an honest review on iTunes. Your ratings and reviews really help and I read each one of them.
Facebook   Twitter   Linked In   Email

Subscribe to a mobile listening app HERE.
---
This episode is brought to you by Jasper Engines & Transmissions. When a car's engine or transmission fails, it's

not the end of the road. A re-manufactured drive-train product from Jasper Engines & Transmissions will give your car a new lease on life. JASPER has over 2000 Associates, three manufacturing facilities, two distribution centers, and 45 branch offices across the country. They're all working to produce, transport and deliver the perfect product. That's what they do best… keep customers happy. Visit jasperengines.com