THA 144: Drug Testing in the New Age of Legalized Cannabis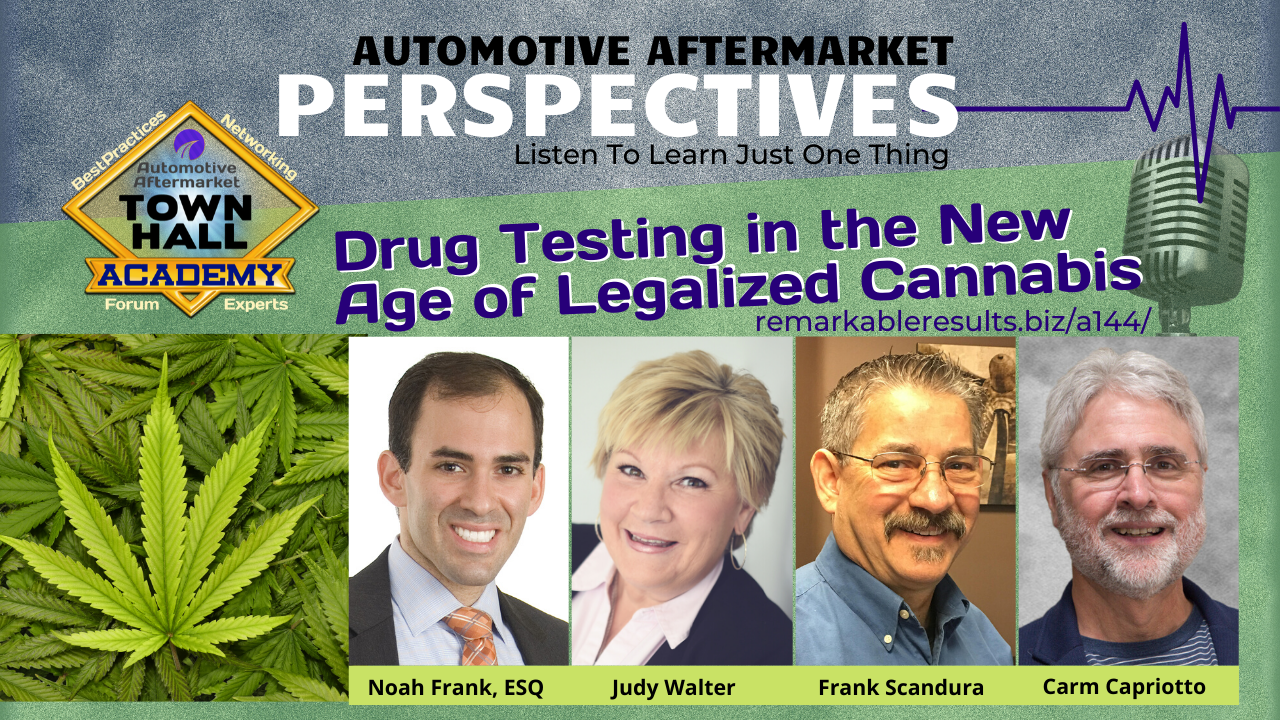 Judy Zimmerman Walter is co-owner with her uncles and the CFO of, this 57-year young service business. Zimmerman's Automotive, Mechanicsburg, PA is a true blue 'family enterprise' with 12 out of a team of 29 team members that are 'IN THE FAMILY'. Zimmerman's is a top automotive repair facility along with a quick lube and a used car division.
Among her involvement: Women's Board of the Car Care Council, AASP-PA Alliance of Automotive Service Providers, and the Auto Care Association. Listen to Judy's other episodes HERE.
Noah Frank, ESQ, enables businesses to excel under increasingly regulated and taxing environments while protecting them from harmful litigation. He is a trusted partner to a variety of businesses, such as manufacturers, professional services, restaurant chains, medical practices, importers, contractors, and closely held companies.
As a member of the Labor & Employment Practice Group, Noah provides practical and thoughtful advice, strategy, and solutions in a full range of employment, corporate, and workers' compensation matters. He provides comprehensive labor and employment counseling on compliance, policy implementation, and risk mitigation of wage and hour, discrimination, harassment, leave interference and retaliation claims, including under the FLSA, Title VII, ADA, ADEA, FMLA, OSHA, NLRA, Worker's Compensation, unemployment, and state and local laws.
He provides advice to cannabis businesses on their employment practices.
HONORS
Selected to the Illinois Super Lawyers List of "Rising Stars": 2012, 2013, 2014, 2015, 2016, 2017, 2018, 2019
Frank Scandura, Franks European, Las Vegas, NV started working on cars as a teenager in upstate New York and moved to Las Vegas in 1988. After years of writing service for Mercedes, he opened Frank's European service in 2001 and grew to a 12,000-square foot, 10 bay shop in the northwest part of Las Vegas, not far from the famous Strip! He has 15 team members and is partnered with his wife Deborah. From his first immersion, in the business, pumping gas at 15 years old in Orange County New York, to writing service at a Mercedes dealer in Las Vegas Frank Scandura shares his business acumen and offers insights and trends on leadership as a business coach. Frank's previous episodes HERE.
Key Talking Points:
There is no legal advice provided in this episode
Federal level Marijuana remains unlawful
Some states have legalized it from a medical perspective, recreational perspective or decriminalized it with some small possession like a traffic ticket
What are we going to with our safety-sensitive positions such as DOT
Random drug testing is costly and must comply with rules/laws that are on the books
No law will protect use, possession, consumption or impairment in the workplace.
Zero impairment to test drive the vehicle
Pre-employment testing state by state may be difficult to enforce. Please check with council
Be sure you discuss liability with your insurance providers including your workman's comp provider
Our drug testing policies must be very specific
If a mandatory drug test after an accident, what constitutes an accident?
Many shop owners do not want their people to work on their client's vehicles while under the influence
The laws have changed access, it is easier
Blood tests are more accurate than urine tests. You may need an authorization form person
No law will protect use, possession, consumption or impairment in the workplace
How you test for it is different.
Zero impairment to test drive the vehicle
For multi-state employers will need to learn each state's law
It is time to get the council to outline testing for Cannabis
Example in Indiana, pre-hire, random, reasonable suspicion post-accident, these tests are fully available to the employer
In a medical-only jurisdiction, you've must understand the scope of the law
Frank: If you have a drug policy, you need to follow it as an owner/professional. You cannot discriminate and if random drug testing it needs to be purely random.
Judy has an issue with a performance termination, however, the person was on medical marijuana because of an accident
Judy consulted many people, insurance carrier, her attorney, medical marijuana specialist, state police, legislators
Painful experience and loss of respect of team in shop
Lack of information on medical cannabis. There is an underlying medical issue as it relates to medical marijuana and that privacy is protected.
We cannot sit and wait because we can become the case that sets an example of what not to do. Spend time with your HR professionals, Insurance providers, and council
Worry about wrongful testing, wrongful termination, and wrongful hire, refusal to hire especially when it comes to medical cannabis (there is a confidential nature in this). No one knows today how the courts may decide
How do we know if an employee is at risk (impaired) in performing their job or driving a client's vehicle?
Do we need a crystal clear random testing policy to help minimize our risk to the company, team and client?
Even if you have a zero-tolerance policy the law in each state will outline if mandated testing can be done.
Safety is a big issue.
Some states have laws for testing for cannabis for pre-employment depending on the type of job.
The laws that legalize the use of cannabis aren't on the same par with impairment.
Tests show use not impairment
Know your operations, your unique risks, and risk tolerance and update your policies procedures and training to meet your unique needs.
Speak to council that know employment laws
Resources:
A special thanks to Noah Frank, Judy Zimmerman Walter, and Frank Scandura for their contribution to the aftermarket.
Books Page HERE
Leave me an honest review on iTunes. Your ratings and reviews really help and I read each one of them.
Facebook Twitter Linked In Email
Subscribe to a mobile listening app HERE.

This episode is brought to you by Jasper Engines & Transmissions. When a car's engine or transmission fails, it's not the end of the road. A re-manufactured drive-train product from Jasper Engines & Transmissions will give your car a new lease on life. JASPER has over 2000 Associates, three manufacturing facilities, two distribution centers, and 45 branch offices across the country. They're all working to produce, transport and deliver the perfect product. That's what they do best… keep customers happy. Visit jasperengines.com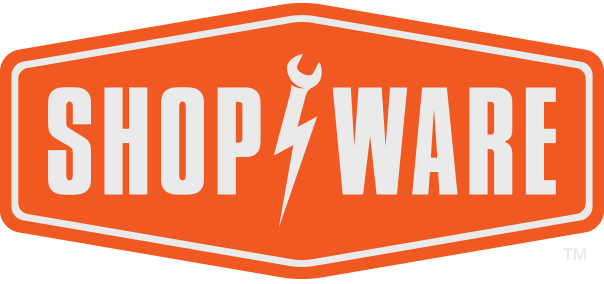 This episode is brought to you by Shop-Ware Shop Management. It's time to run your business at its fullest potential with the industry's leading technology. Shop-Ware Shop Management will increase your efficiency with lightning-fast workflows, help your staff capture more sales every day, and create very happy customers who promote your business. Shops running Shop-Ware have More Time and generate More Profit—join them! Schedule a free live demonstration and find out how 30 minutes can transform your shop at shop-ware.com