How Frank Lloyd Wright got me going for Broke!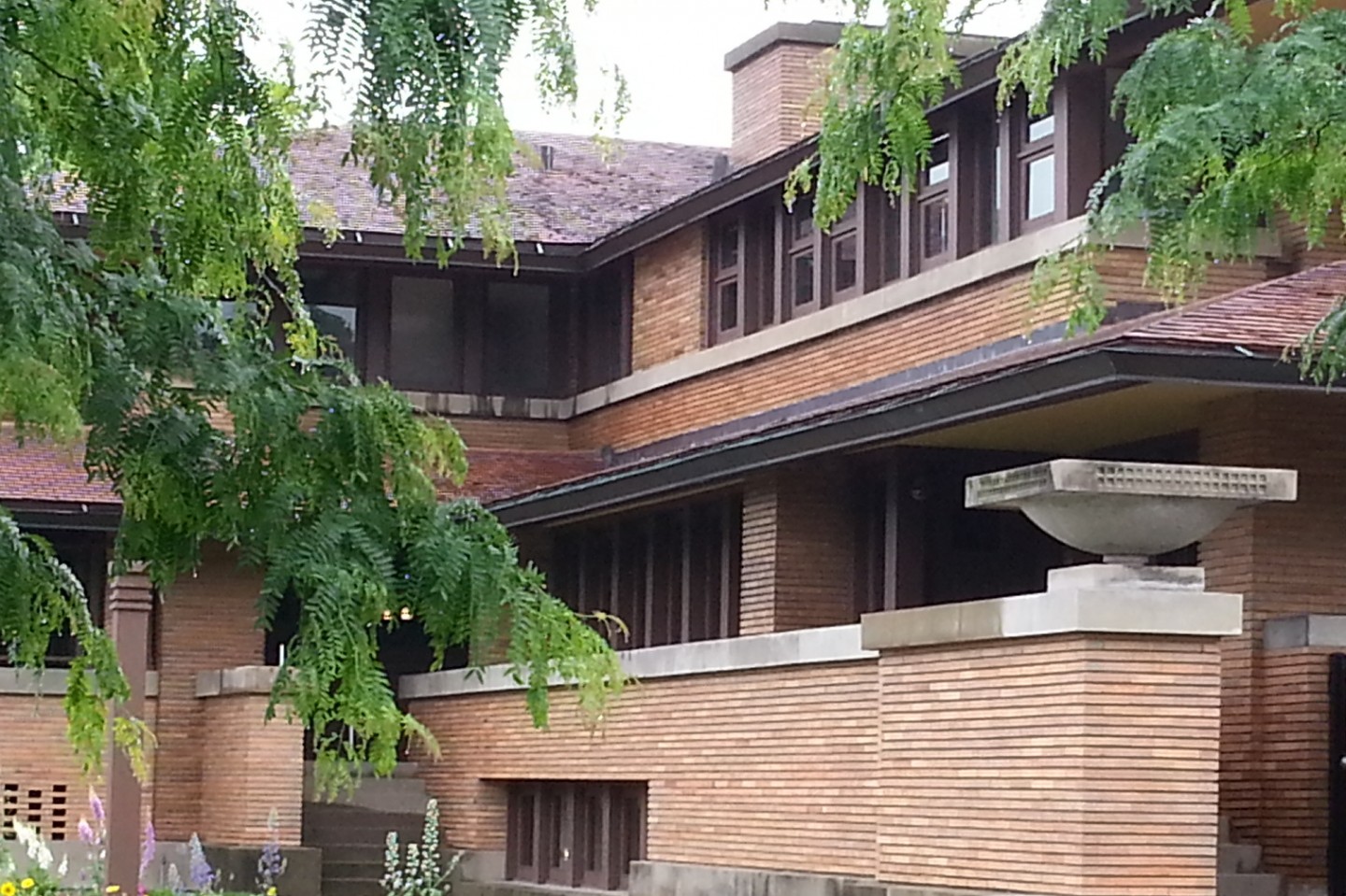 It was a rainy weekend with close friends visiting from Florida. This summer has been very rainy so far; our payoff for a very long hard Buffalo winter (tongue planted firmly in cheek). But I digress. For Florida residents heading up north for a summer retreat is a smart idea to escape the ninety degree heat. Surprise, rain does put a chill in the air. It was not what they expected, however we made the best out of it. I'm sure you can relate to working on plan B.
We found some indoor activities to make the most out of their vacation. And one fabulous tour we did was the Darwin Martin House, a national landmark. What is so special about this home you may ask? It was designed by Frank Lloyd Wright.
So much to tell you about this incredible house, but I'm not going to discuss architecture. You have to go there yourself and feel the incredible spaces. But here is my profound take-a-way. Prior to the tour there was a well done video highlighting Mr. Wright as a brilliant architect and the two years it took to build the house. It is considered by leading Frank Lloyd Wright scholars as one of Wright's finest achievements of the Prairie period, and indeed, of his entire career.  Here is the big payoff for me. Frank Lloyd Wright never just worked outside the box … he BROKE IT. I couldn't stop thinking about that during the tour, and how true it was.
Architect/designer Frank Lloyd Wright's vision and legacy was 'breaking established tradition' and getting his clients to take financial and aesthetic risks. He envisioned a wholesale break from his contemporaries freed from convention and historical reference.
Great entrepreneurs are always credited for thinking outside the box. Have you ever gone so far out of the box that, in actuality, you broke it?  Can you recall a time that an idea or strategic plan was so different, so out there, so special, so risky, that you got excited to try it?  Was it so out there that you were very anxious to actually do it?
The next time you are in your strategic decision mode: thinking how to outsmart the competition; working to create a process or system that moves your business far forward; building a new team culture; designing a new sales program to really drive revenue and relationships … go ahead and break the box. Take a hammer to it. When you sweep up the pieces you'll need to start from scratch. Wow, what a cool idea. Keeping ahead of the pack takes big moves and actions.  Go for broke!