Hungry? Where's the Food Truck?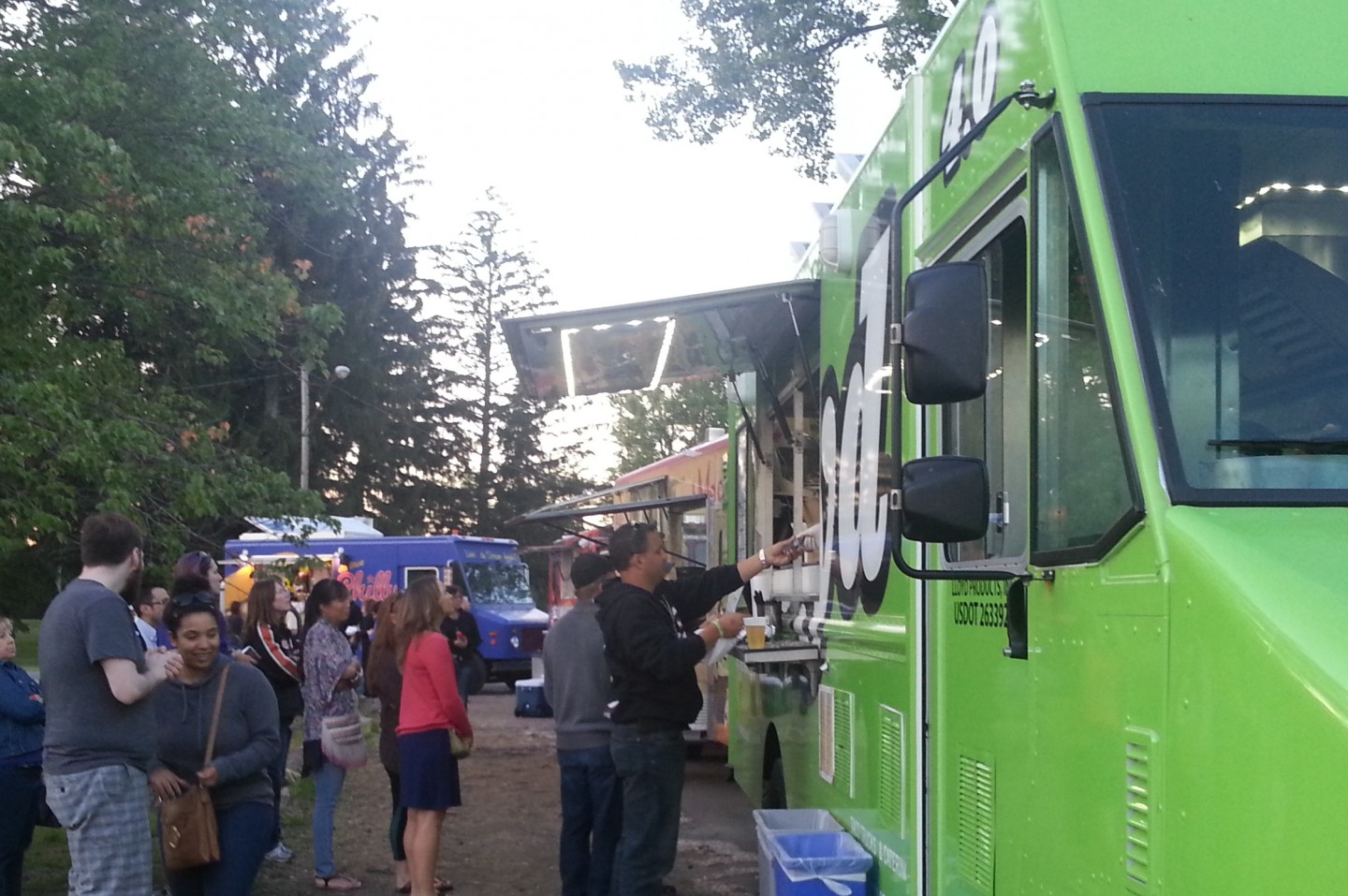 The quickest way to a man's heart is through his stomach (That also applies to women). Growing up I heard that many times. I know it to be true. We are all pushovers for a good meal. Breaking bread with family and good friends provides a great feeling of love and togetherness.
In business whenever there is food involved at a meeting it has more impact and meaning. Be it a one-on-one with lunch or dinner with a client, supplier, trainer, employee or supervisor, etc. Food is a universal show of gratitude that creates dialogue among people.
I recently attended a music festival and there was a special area that housed about a dozen food trucks; the rage of the nation when it comes to 'gourmet on wheels'. You name the specialty and it was there from barbeque to burritos to incredible artesian grilled cheese sandwiches. Man, am I impressed with what you can do to a grilled cheese sandwich!
These entrepreneur food truck owners are looking for any landing pad to put their truck and work toward their ROI. Truck owners today are launching multiple trucks and are fighting for spots at local venues. There is down time for them. Why not engage them at your business.
Ever thought about putting a food truck on your property and have a special customer appreciation lunch with one of your area's well known food trucks? (Please read the first sentence again). Call it 'Truck On Over For Lunch Customer Appreciation Day' and be sure every key customer is invited to stop by. Sure an investment but isn't all your marketing efforts an investment?
This is a destination promotion. Because your place is where people come to keep their vehicle maintained, reliable and safe; bring them in when there isn't a reason for a repair to have some FOOD. Especially from a well-known local food truck!
You've most likely done customer appreciations during the holidays or during the year in some form or fashion. The hottest trend in food is 'food trucks' and getting on board with this before any competitor in your community makes you stand out and become the first. You are a pillar and well known and recognized within the community. Stand out!
Here is another approach; connect your 'Lunch Truck' event with a charitable program. For every lunch served you could also donate '$X' amount to the local (insert your favorite cause here). This will tie in another reason to come and be part of this event.
Yes, you may think about the logistics of parking, seating and negotiating the cost of lunch, but those are details. Don't let the details get in the way of a HOT customer appreciation event. Don't forget the value of having your customer at your place showing off your great business while embracing the value and impact that a food truck event can bring your business.