RR 247: Derek Kaufman – Partner at Schwartz Advisers – What Does the Future with Autonomous Cars Look Like?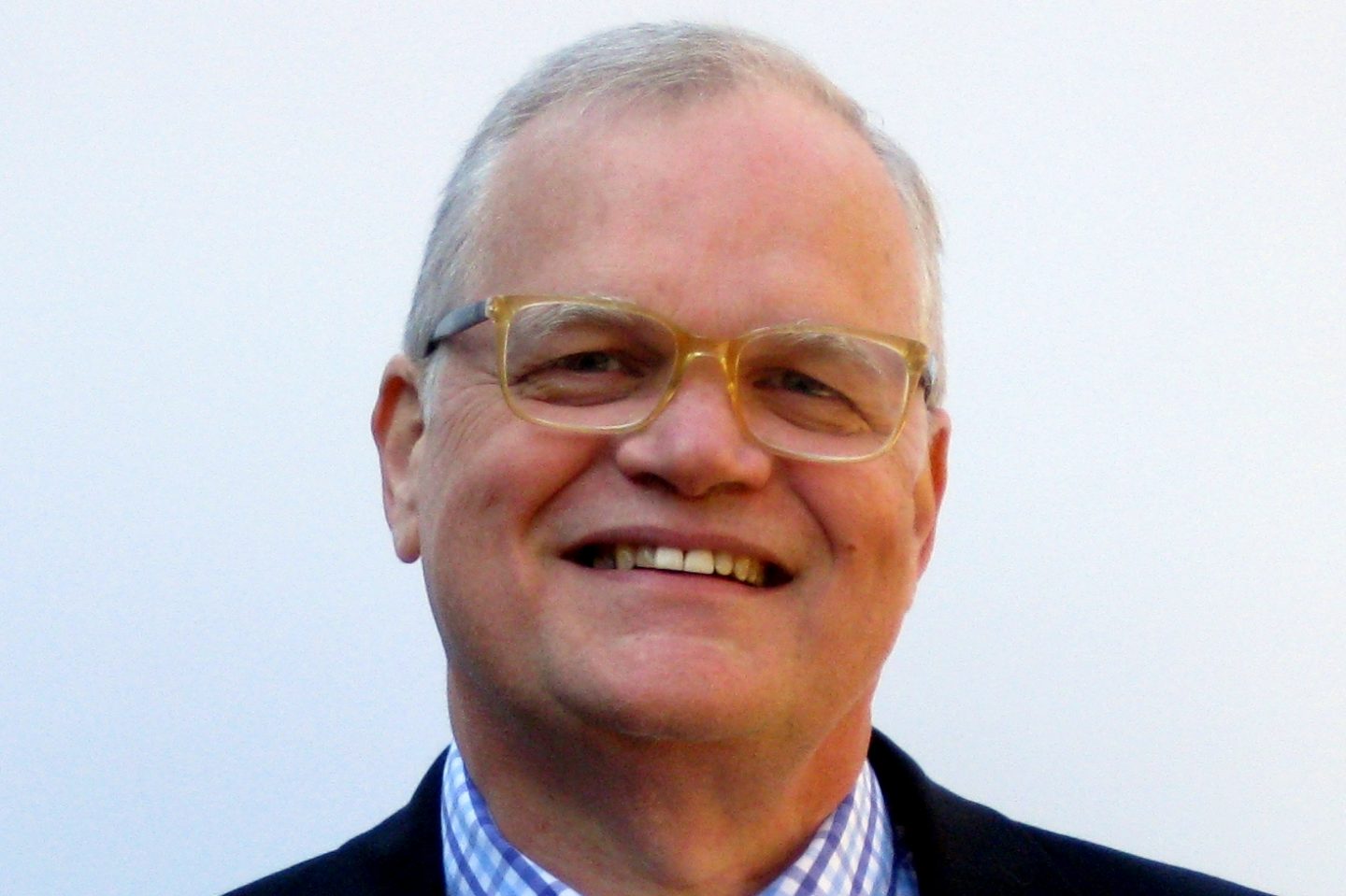 Podcast: Play in new window
For 40 years, Derek Kaufman has worked in the Transportation Industry

with positions ranging from VP Marketing and Product Planning for Freightliner Trucks, SR VP of Sales, Marketing and Customer Support for Hino Trucks, President of Diesel Technology Co, a subsidiary of Penske Corporation, VP of Fixed Operations for Smart USA and CEO of Mission Motors Company. Derek is also an entrepreneur. He founded C3 Network, LLC in 1997 to help clients launch new products in the transportation industry.
Today, Derek is a Managing Partner at Schwartz Advisors, LLC doing M&A support and company growth work in the auto and heavy-duty aftermarket and continues his role as President of C3 Network.
Derek serves on the boards of several companies and is a regular conference speaker at auto aftermarket and trucking conferences.
Derek recently wrote an article That's It. We're Done. Nice To Know You. In the article, he discusses a report on "Rethinking Transportation 2020 – 2030" from Rethink.com. We talk about the report, his view of the data and the impact it can and will have on the industry.
This is Derek Kaufman's second interview on the aftermarkets premiere podcast. Listen to his first, episode 215, on Business Model Transformation.
These talking points are based on the article from RethinkX.com:
The RethinkX.com report says that by 2030 – within 10 years of regulatory approval of autonomous vehicles by federal and state governments in 2020 — 95% of US passenger miles traveled will be served by autonomous electric drive vehicles. They will be owned by fleets, not individuals, and operated in a new business model called TaaS – Transportation as a Service.
The report forecasts that the number of passenger vehicles on American roads will drop from 247 million to 44 million. And that nearly 100 million existing vehicles will be abandoned as they become economically unviable.
The report says that the cost of owning a car that sits in your driveway, a very high percentage of the time, is estimated at 9000 per year.
You have to think about this in terms of vehicles in operation and vehicle miles traveled each year.

There are over 270 million cars on our roads today. New car sales are currently about 17 million vehicles and scrapping 4.2% or roughly 11 million vehicles a year.

Remember "Cash for Clunkers"? That 2009 program eliminated 690,000 vehicles from American roads and cost American taxpayers $3 billion. It eliminated low priced cars from low-income Americans and did not spur the sales of new vehicles as advertised. It reduced the VIO by 690,000 vehicles and cost $3 billion.

If we consider the same reduction strategy with 100 million vehicles, the cost would be over $400 billion?

Reductions to 44 million autonomous cars handling 95% of our travel, would sharply reduce new car sales.

Forecasting a 70% drop in new car sales is a 12 million vehicle per year reduction in output for vehicle manufacturers.
The Auto Alliance estimates the auto manufacturing injects $953 Billion into the US economy each year and that 7.25 million people owe their jobs to the automotive industry. 45 states have more than 10,000 jobs related to the auto industry. Cutting that employment by the RethinkX 70% estimate yields the 5 million lost jobs figure.

RethinkX says that just 44 million vehicles will handle the 6 trillion VMT in 2030. If 25 million of them are IOICEs, then the 19 million remaining vehicles (all AVs) would need to average 300,000 miles per year to cover the 5.7 trillion VMT. Not unreasonable.
But RethinkX says that AVs are 10 times more efficient than IOICEs – that they will travel 40% of the time instead of 4%. So if AVs travel 3504 hours a year and do 300,000 miles each, then each AV would average 300,000 miles/3504 hours or 85.6 mph.

Let's try it again – take the 244 million vehicles times RethinkX's 40% IOICE estimate – that's 17.6 million vehicles (instead of our calculation of 25 million) leaving 26.4 million AVs to handle the 5.7 trillion miles. That's 215,909 miles per year per vehicle. Also not unreasonable. But if AVs are 40% efficient and travel 3504 hours per year, they would still need to average 61.6 mph to cover the 215,909 miles each year.

So what happens if AVs average the same 34 mph that today's IOICEs average? That would mean the AVs need to be on the road 6,350 hours per year or roughly 72% of the time. That could be possible and maybe we misunderstood RethinkX's 40% utilization efficiency reference. At least we think we did.
The bottom line is this – autonomous cars are coming – and we think they will, in fact drive up vehicle miles traveled AND the amount of service required – so that's good for the aftermarket. We see the following:

Vehicle-Miles-Traveled will move from 3.2 to 4.5 trillion as AVs unlock transportation alternatives for the very young, the very old, and lower income people who cannot afford to own vehicles. Baby boomers will live longer and begin to adopt more AV use as they get older.
AV adoption in urban centers will be incentivized through a combination of AV taxi and car share programs, AV congestion reduction incentives, dedicated AV lanes etc.
25% of all miles traveled in 2030 will be AVs but they will be a combination of full electric drive and ICE/electric hybrids.
281,250,000 IOICEs (about 50% of which are hybrid vehicles) will continue their 12,000 mile per year usage rate happily sitting in our garages ready at our beck and call.
5 million AVs (BEV, PHE, ICE-Hybrid) will each travel 250,000 miles a year at an average speed of about 40 mph.
The vehicle scrap percentage will climb slightly from 4.2% to 6% over the period as AVs displace existing IO vehicles.
The combination of AV TaaS businesses, car sharing, and fractional use business models will reduce new car sales by 300,000 to 500,000 vehicles per year.
IO Pickup trucks will continue to lead USA sales.
Acronyms You Need to Know
| | |
| --- | --- |
| AV: | Autonomous Vehicle |
| BEV: | Battery Electric Vehicle |
| EV: | Electric Vehicle |
| IO: | Individually Owned |
| ICE: | Internal Comburstion Engine |
| IOICE: | Individual Owned Internal Combustion Engine |
| TaaS: | Transportation as a Service – Transportation on-demand |
| PHE: | Plug-In Hybrid Electric |
| VIO: | Vehicles In Operation |
| VMT: | Vehicle Miles Traveled |
Be socially involved and in touch with the show:
Facebook   Twitter   Linked In   Email
---
This episode is brought to you by Federal-Mogul


Motorparts and Garage Gurus. With brands like Moog, Felpro, Wagner Brake, Champion, Sealed Power, FP Diesel and more, they're the parts techs trust.  For serious technical training and support – online, onsite and on-demand – Garage Gurus is everything you need to know. Find out more at fmmotorparts.com  and fmgaragegurus.co