Search results for: "Peevy"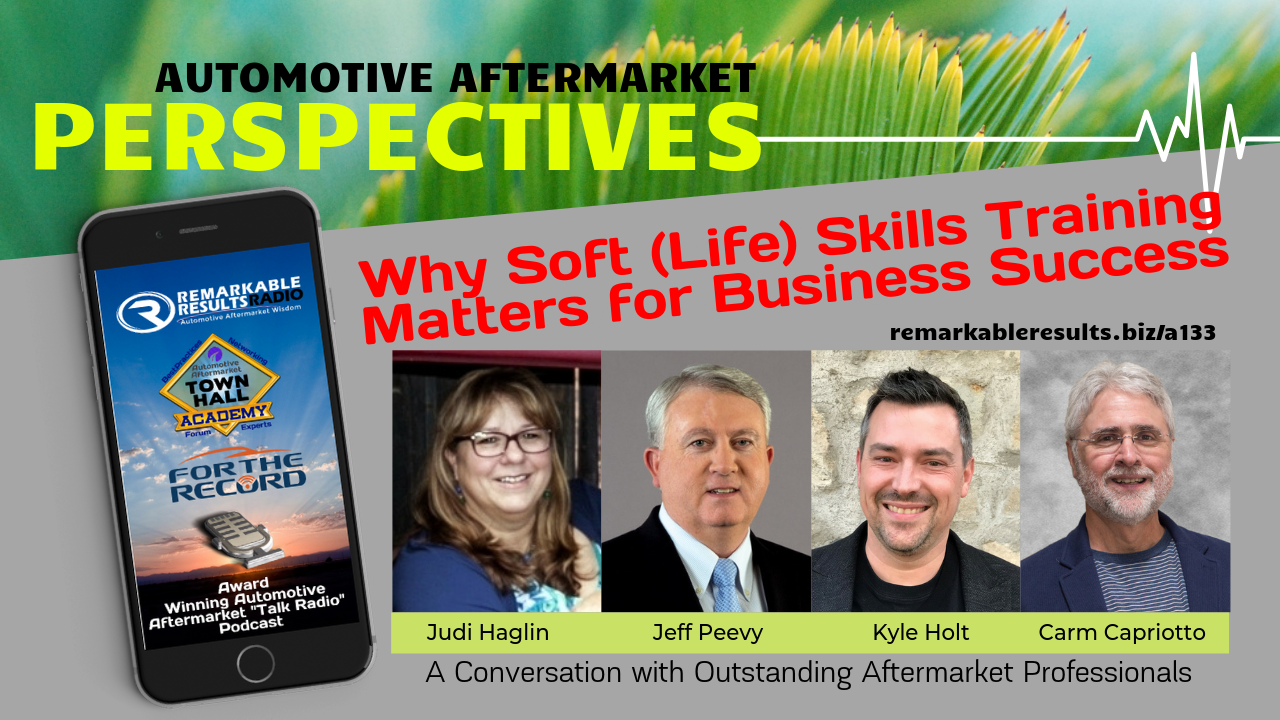 THA 133 The Value of Soft Skills Training
The panel says that soft skills training helps build a stronger, flexible and harmonious organization. Leadership training is not just for the leader today. Everyone can benefit from being a better listener, which is the #1 soft skills or life skills training we all need to have.
Join Judi Haglin owner with her husband Dana in Haglin Automotive, Boulder, CO, Kyle Holt, President of SP/2 andJeff Peevy, AMAM, President | Automotive Management Institute.
Change your attitude Soft (Life) Skills Training. It must include everyone in your business. Training in communication, critical thinking, finding and keeping a positive attitude, teamwork and work ethic, to name a few. Everyone benefits including family life.
In support of your work to build an enduring business culture one of the best tactics you can implement is soft skills or life skills training. Consider the message in this episode as an important component to building your enduring business culture.
Listen and view episode notes