Search results for: "Richard Falco"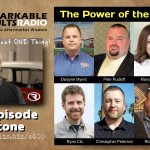 400th Episode Milestone. What does it mean to "Listen To Learn Just One Thing.
Welcome to the 400th episode. I started back in March 2015 with the seed of an idea to help all ships rise in the industry. Hats off to those first 20 guests who help get this juggernaut started.
Here is the panel, Kevin Eckler, Foreign Car Specialists, Poughkeepsie, NY Pete Rudloff from Pete's Garage in Newark, DE, Ryan Clo from Dubwerx in Cincinnati, OH, Rich Falco Instructor for CTI, Tom Lambert from Shadetree Automotive in Layton, UT, Maryann Croce, Croce's Transmission in Norwalk, CT and from Small Biz Vantage.com, Dwayne Myers, Dynamic Automotive in Frederick, Md and Christopher Petersen from Northwest Automotive in Kalispell, MT.
Stories from all segments of the industry with discussions that will help invigorate, enliven and inspire you to take action or affirm your path and strategy. Podcasts are a viable resource for your continual learning game plan.
Listen and view episode notes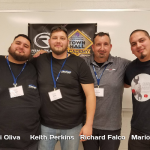 Trained By Techs – Creating a Training Commitment Inside All Shop
Recorded at ASA-PA's the panel is Keith Perkins, Richard Falco, Tomi Oliva and Mario Rojas. We discuss the loss of our talent, that being a lead diagnostician can be profitable, that techs do side work because they are not being compensated properly, and how to get a training commitment started in a shop that doesn't. And finally, do our shop owners really know what is going on in training classes? Think that one through.
In such a short time the Trained By Techs group has made some incredible strides. They appear at a lot of events, by spending their own money to get the word out. Their enthusiasm and dedication is exactly what our industry needs and this talented group of volunteers is sharing their passion for education in the automotive training industry.
They are diagnosing cars every day and are LEARNING new things. Watch their videos and the conversation and start your learning from there.
Listen and view episode notes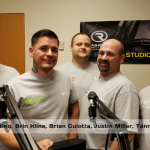 Trained By Techs. There To Help.
Recorded at Vision 2018 Studio this tight group of technicians are part of a large community effort called 'Trained By Techs'. Tanner Brandt, Brin Kline, Chris Martino, Justin Miller and Brian Culotta share their stories.
These guys are committed to helping technicians excel at their craft; to make a difference personally and professionally for the industry. The group was started to help bridge the gap between basic and advanced training. They are producing short tutorial training video's that can be viewed without a major time commitment. Like a lunch break.
Hear their story, their dreams, their thoughts on training. We talk about the training hours necessary to keep pace with technology, and what to do to get the most from training at events like Vision. There is a special storyline in the interview regarding the winner of the 2018 Ed Schaeffer Memorial Management Scholarship. Also, hear this teams' opinion of Day Time Training.
Listen and view episode notes