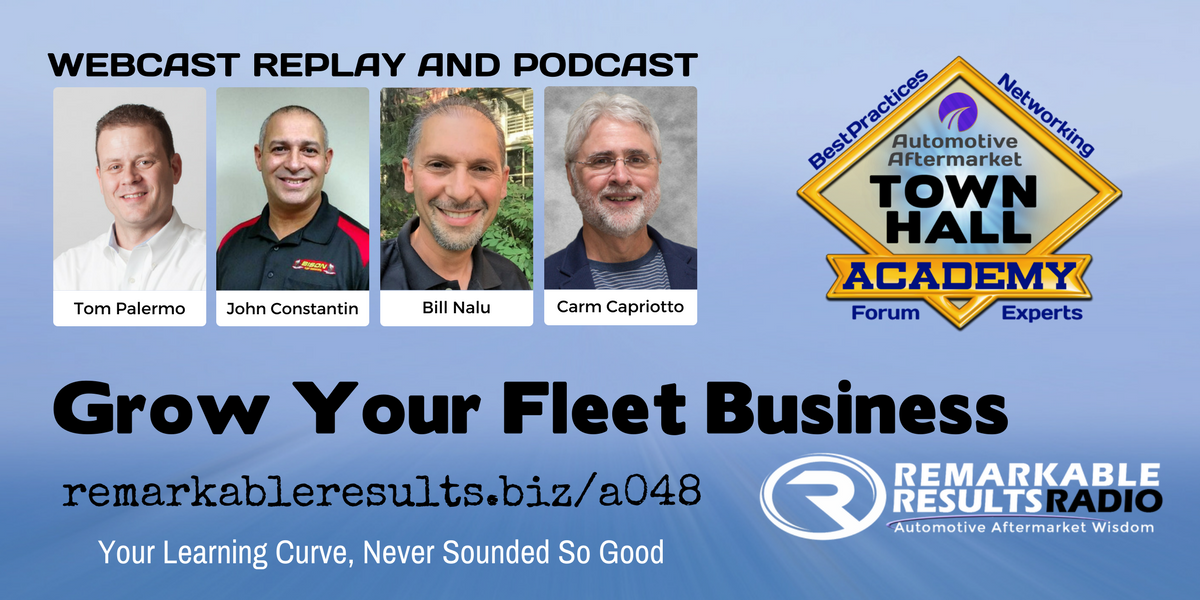 Growth Strategy: Fleets
Fleet business can sustain your revenue during the up and down times of the year. Get started and be willing to change and adjust as you move along. These three experts agree that it may be time for you to 'Get out of your comfort zone' and jump into the fleet business.
Learn from Tom Palermo from Preferred Automotive Specialists in Jenkintown, PA, John Constantin from Bison Fleet Service in Buffalo, NY and Bill Nalu from Interstate Auto Care in Madison Heights, MI.
We talk how to recruit fleet customer, obvious reasons to get into fleet business, the how and the challenges of implementing and growing fleet revenue.
Listen and view episode notes