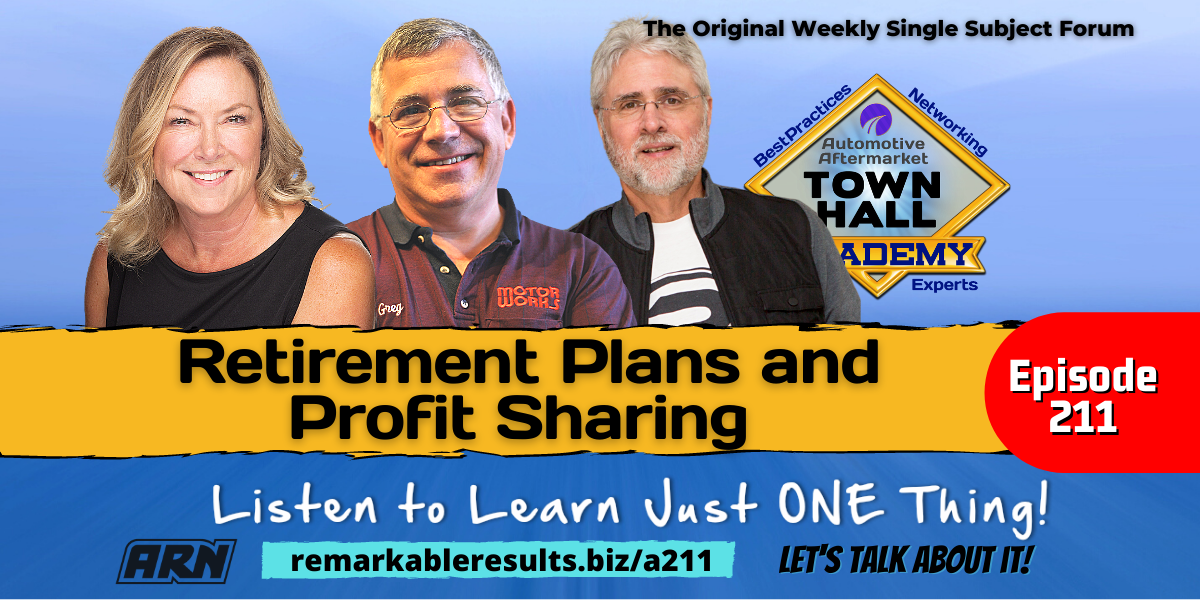 Retirement Plans and Profit Sharing Insights
We are talking about retirement plans. If you asked your people if they had a retirement account or even a decent nest egg you will most likely get a blank stare or a no answer.
You just discovered an important benefit you can provide your people. Sure you've got to have the profits in the company to start up a program like this, but there are many creative ways to start a 401K and/or profit-sharing program.
First off we are not giving any advice or are even qualified to give advice. This is an open discussion among your peers to get your thoughts started, or even to educate you on this potential employee benefit. You need to contact a certified financial planner, your accountant, and possibly an attorney if you get serious about creating another benefit that keeps your team working for you.
Invest in this episode even if you don't have a glimmer about providing a retirement saving discipline for your people. You may not be ready today, but the information in this episode will give you ideas and insights if ever you consider doing this.
My guests today are Greg Skolnik from Motor Works in Rockville, MD, and Sabrina Gatewood from King Amaco. As shop owners, they both have a perspective and opinion on retirement plans for your people.
This episode's key talking points are already done for you. Find them at remarkableresults.biz/a211. Let's talk about it.
Listen and view episode notes