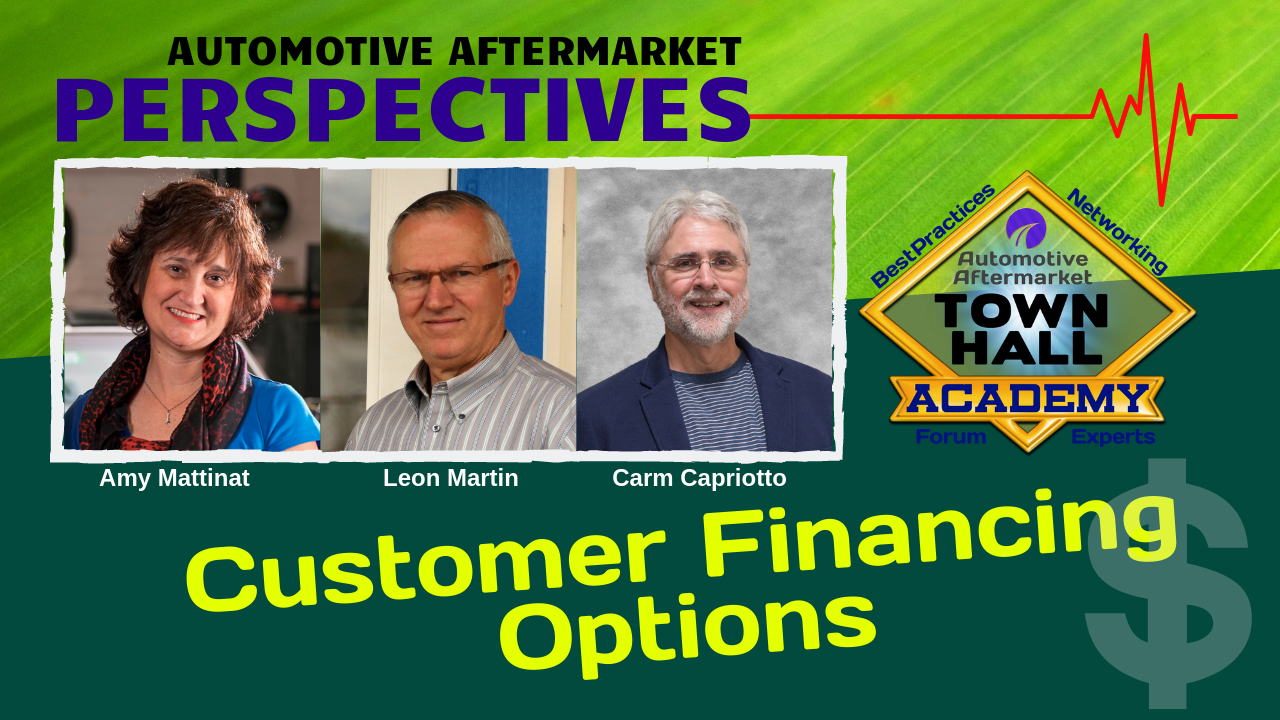 THA 129 Customer Financing Options
What options do you have to help your customers with credit choices. There are many vendor credit options to choose from and they are great. Maybe you don't use them, maybe you should. No one wants a customer to walk out on a major purchase especially safety related. This session is here to help you capture more of the big-ticket jobs.
You just may hear a financing option idea or two that you've never considered. And that is exactly what we do here, push the envelope on strategies and ideas to help you grow as a leader and build your business.
Hear about the acceptance rate of vendor finance programs and a few creative ideas on how to lock in customers with a pre-payment plan. Ever do a comparison of buying new or used vs fixing the vehicle that needs all the work? Have you ever heard of the M & D loan? You are about to.
Listen and view episode notes