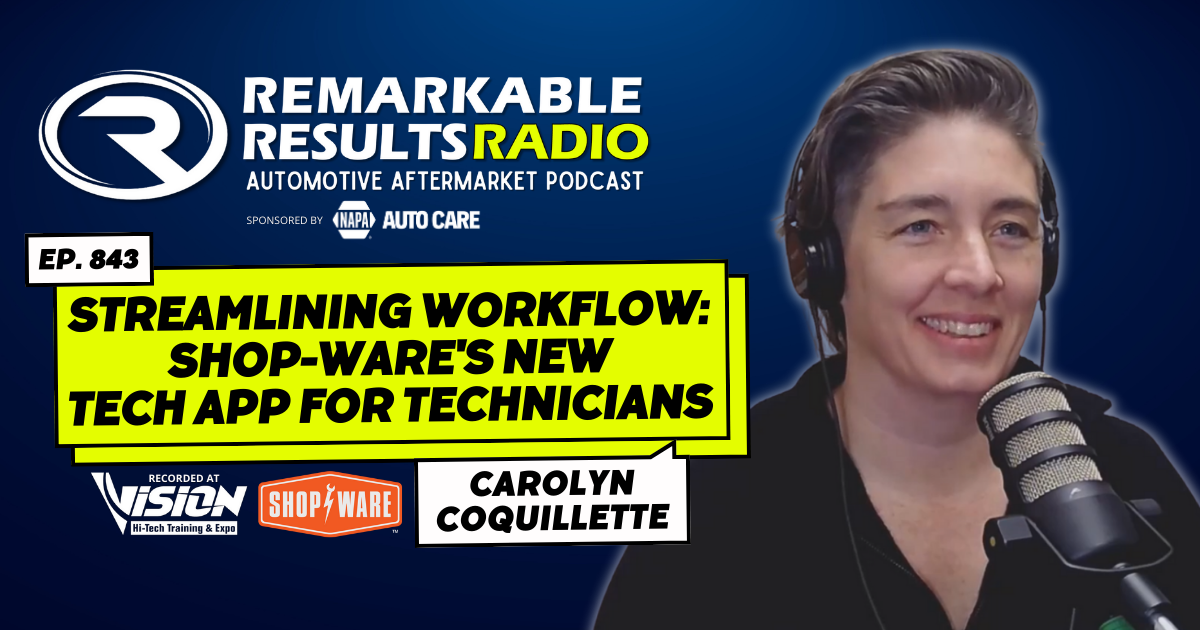 Recorded Live at Vision 2023, this episode features Carolyn Coquillette, CEO of Shop-Ware, discussing the release of their new mobile application, TechApp, designed to help technicians manage their work more efficiently. The app allows technicians to view a list of current jobs, track their time on individual services, and easily document findings and results, including inspections. The episode also touches on the challenges of building software for the automotive industry and the importance of customer feedback in the development process.
remarkableresults.biz/e843
Listen and view episode notes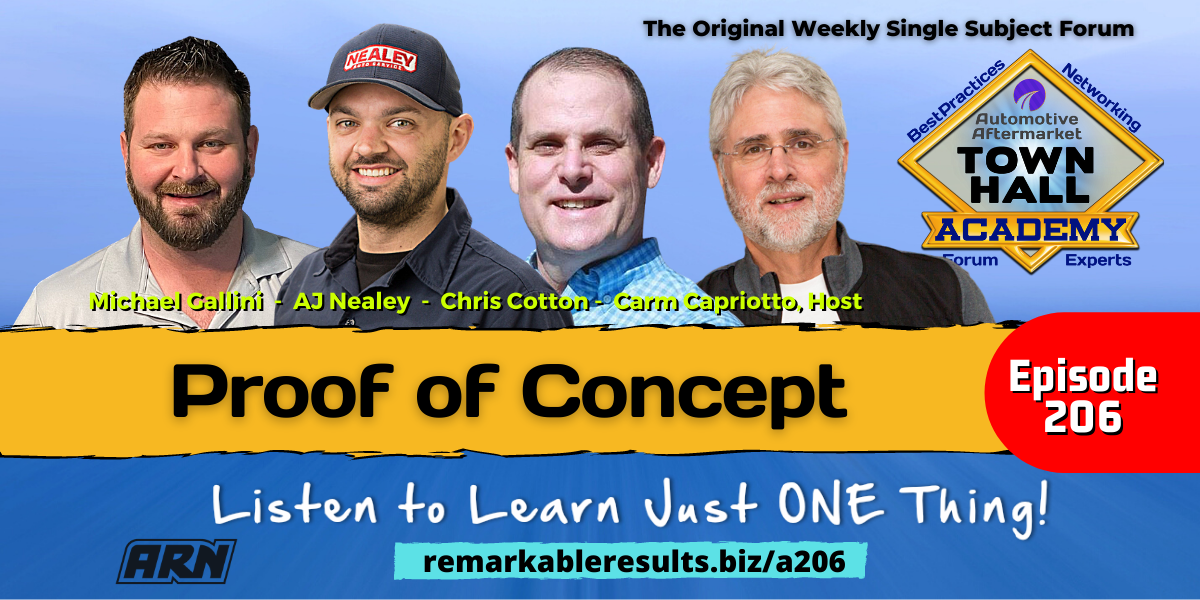 THA 206 Proof of Concept
The pandemic was the test of preparedness, fortitude, leadership, nerves, among others. Our topic "Proof of Concept" is the story behind the strong getting stronger.
The leaders who listened and implemented the strategies being served up by the industry pundits especially coaches over the last 3 to 4 years found themselves in a good place. You've heard them enforce on the podcast, … essential tactics like strong business culture, a commitment to training your team, firing non-productive or toxic employees, DVI, Cloud-based software, text to pay and the list goes on like strong leadership. Smart Marketing. Managing KPIs, Good financial statements, building processes, and systems, Etc, etc. In essence, the strong found their pandemic recovery easier than others. That is what we are talking about today: 'Proof of Concept'
Joining me is Chris Cotton, AJ Nealey, and Michael Gallini. They all agree that they are in a better spot because they implemented and worked the strategies and tactics that the industry is known to create success and sustainable profits. Glad you are here, Let's Talk About It.
The key talking points from this episode are already done for you on the show notes page at remarkableresults.biz/a206.
Listen and view episode notes