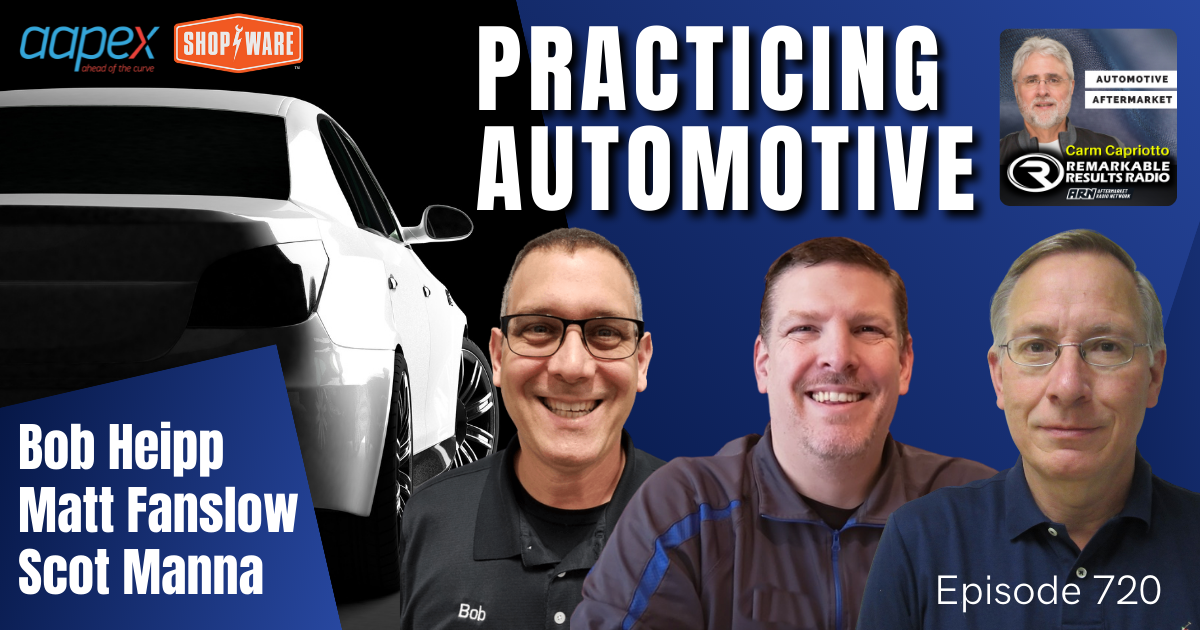 There's nothing like hitting the record button and letting Bob Heipp, Matt Fanslow and Scot Mana have a wide open discussion about the automotive industry. What does it take to really fix cars? Are we doing a good job explaining it to our customers? How do other industries compare to ours? Should we really be using the term 'diagnosing' when what we are doing is performing tests and analyzing? My panel continues to advance the aftermarket, with great talk that will make you think.
remarkableresults.biz/e720
Listen and view episode notes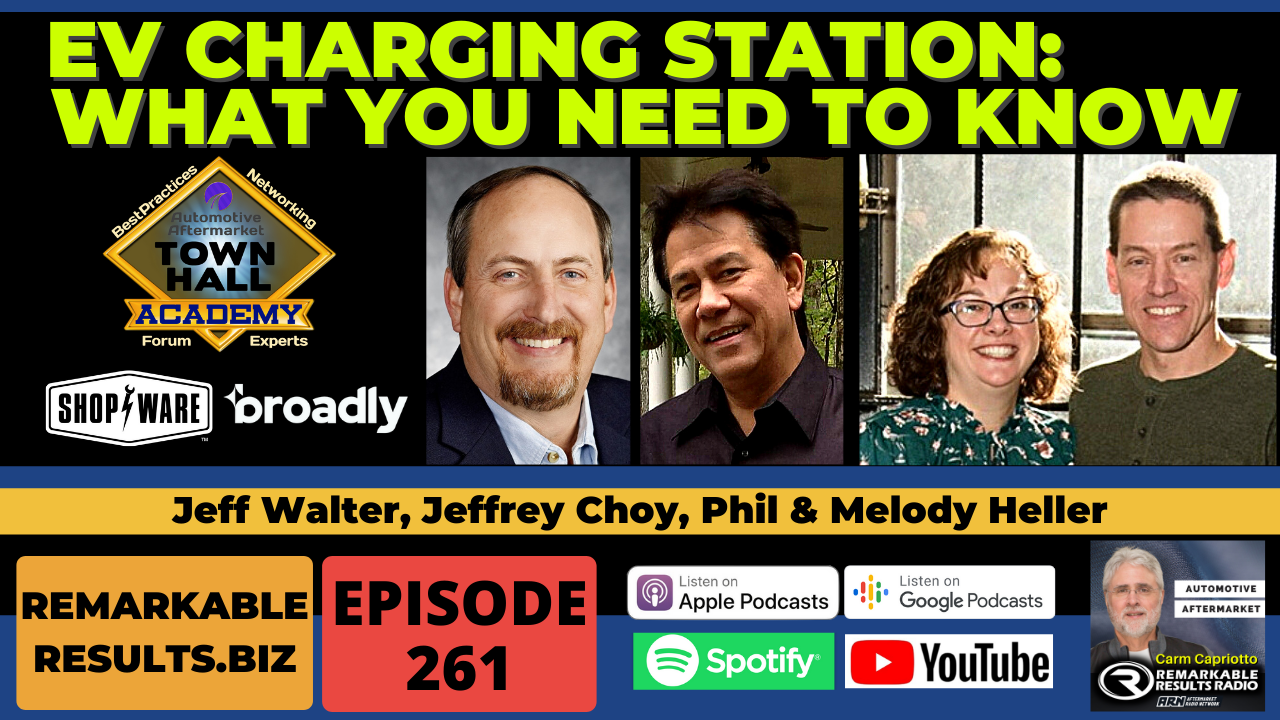 Going against a tide is never easy, but if you don't start, you will be left behind.  Ever thought of an EV charging station at your shop? There are a bunch of things to consider. Listen firsthand from shop owners that have an EV charging station at their locations. Find out why they did it, especially knowing it wouldn't be a revenue builder today. Gain insight and knowledge to keep you current on EV charging station considerations.
remarkableresults.biz/a261
Listen and view episode notes