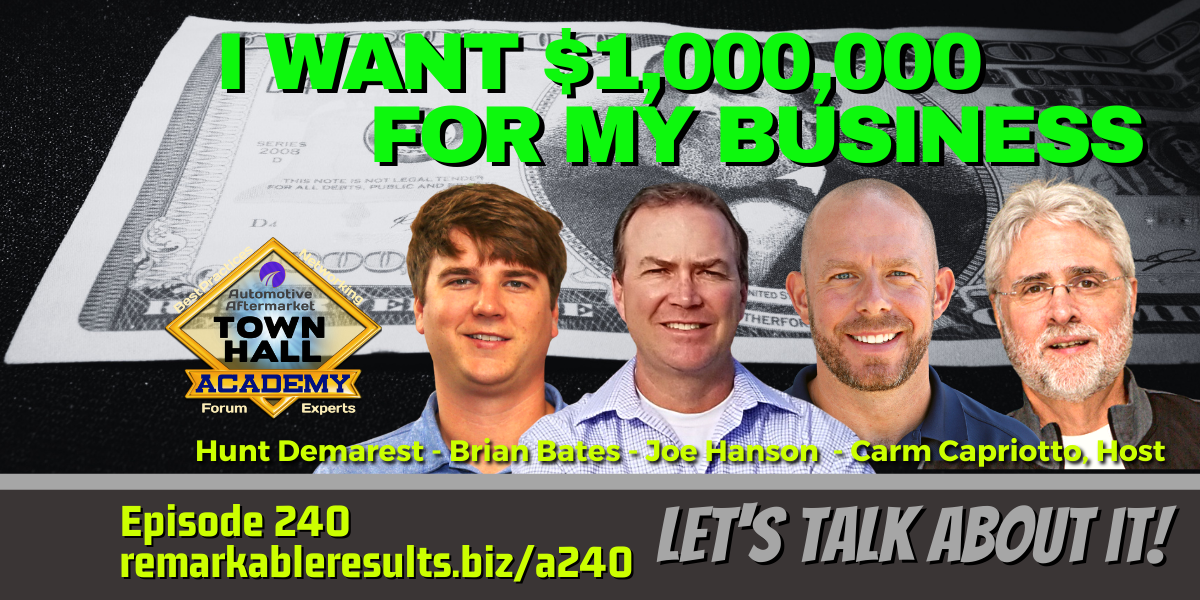 I Want $1 Million For My Business [THA 240]
In this episode, my panel will be dissecting a pertinent issue when it comes to selling any business, which is wanting more than it is worth. Many have worked for years and want to get 1 million for their business.
As a business owner, you've been painting a very specific picture in your mind about retirement. Where you'll live, what you'll be doing, and most importantly, what will your nest egg look like. Too often your ideal price tag does not line up with the bottom line financials of your business and its true market value and what the buyer is willing to pay. And, if you're a buyer, how do you bridge that gap from want to real value? The panel rolls up their sleeves and discusses both sides of buying and selling a business.
remarkableresults.biz/a240
Listen and view episode notes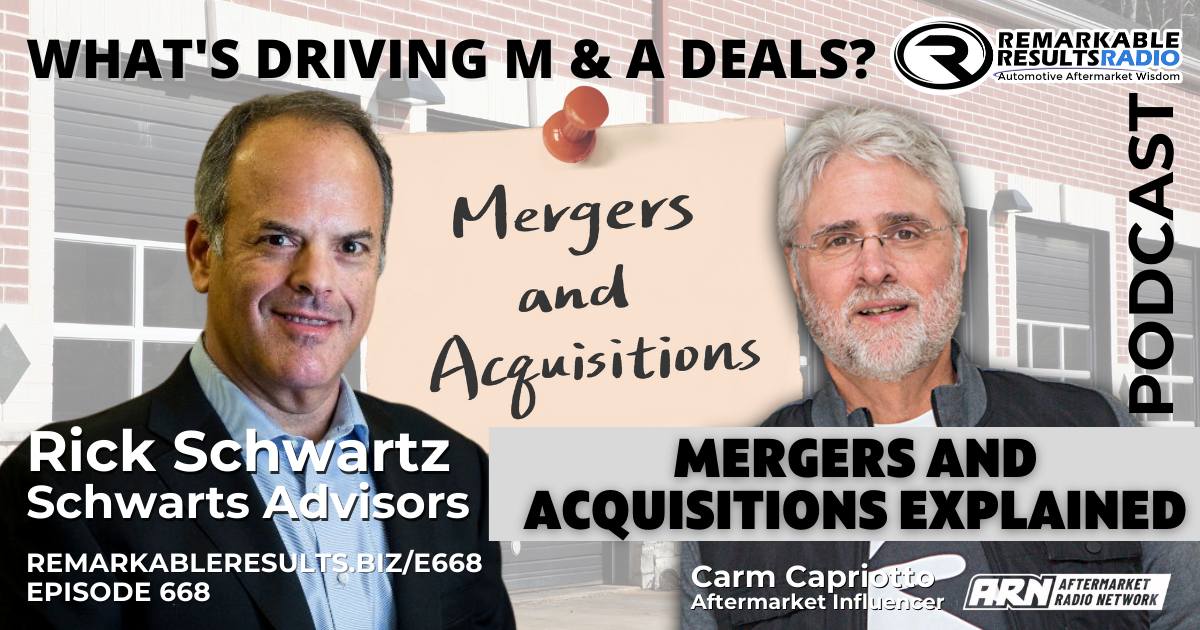 Mergers and Acquisitions Explained [RR 668]
What is going on in overall Mergers and Acquisitions? What are buyers looking for? Why are so many family-owned businesses selling? All these questions and more are answered in this episode as Rick Schwartz from Schwartz Advisors makes it easy for you to understand M & A.
remarkableresults.biz/e668
Listen and view episode notes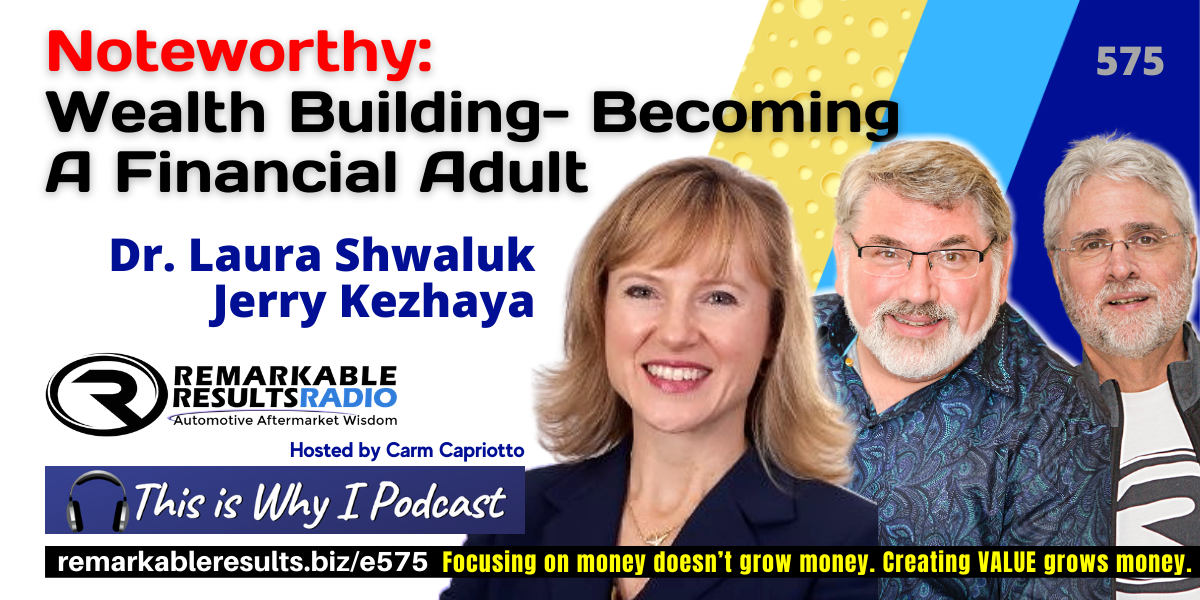 Wealth Building: Becoming a Financial Adult [RR 575]
Jerry Kezhaya and his wife Dr. Laura Shwaluk bring you a powerful discussion on wealth and money. Jerry and Dr. Laura own The Auto Shop in Plano, TX. They are also leading Business Builders Mentor and Mastermind USA, helping entrepreneurs accelerate their businesses and open doors of mental blocks that prevent them from succeeding.
We discuss Debt, Wealth Building, Entitlement, Consumerism and Determining a Need or a Want. Surprisingly, 85% of 65 years or older don't have access to $25,000. That is a very sad percentage knowing that you have worked almost all of your life, but do not reap the benefits!
Let this episode be your springboard to bounce you back to financial stability. The episode talks about Fiat Currency, the distinction between spending and investing, spending habits, and other in-depth financial mechanisms wired deep within you. As you listen, there are a lot of variables on why we fail with money. But there are also a lot of things to help us with what to do about it.
Get Jerry and Laura's bio and talking points and previous episodes at remarkableresults.biz/e575.
Listen and view episode notes