FTR 000: For The Record Overview & Purpose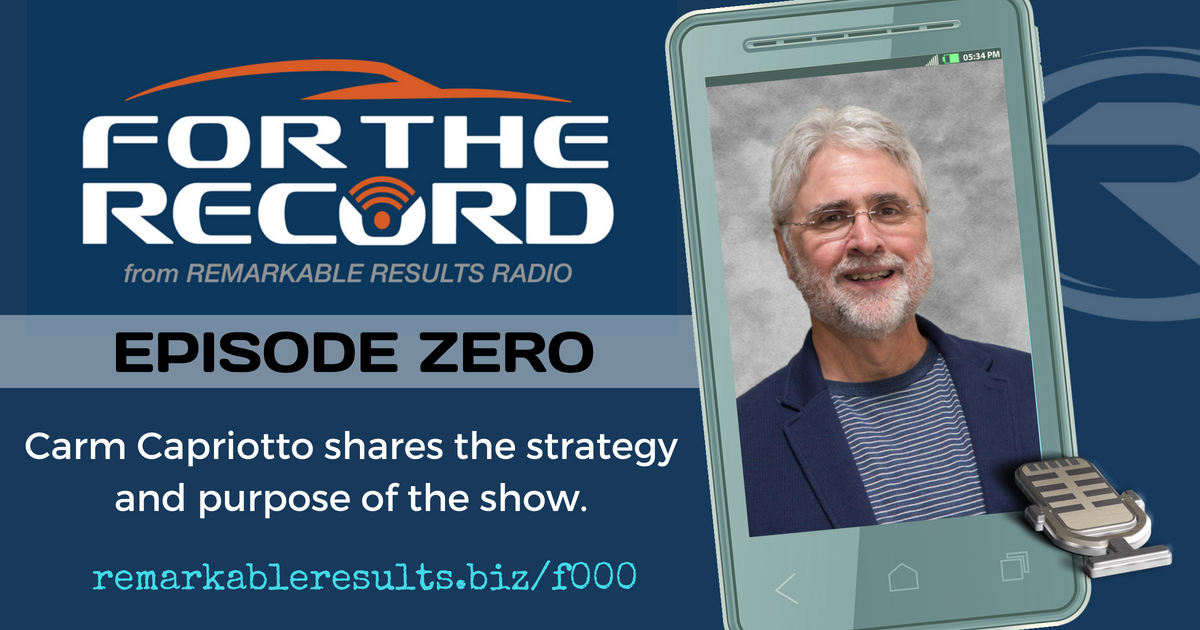 Hi and welcome to episode ZERO of the For The Record Podcast.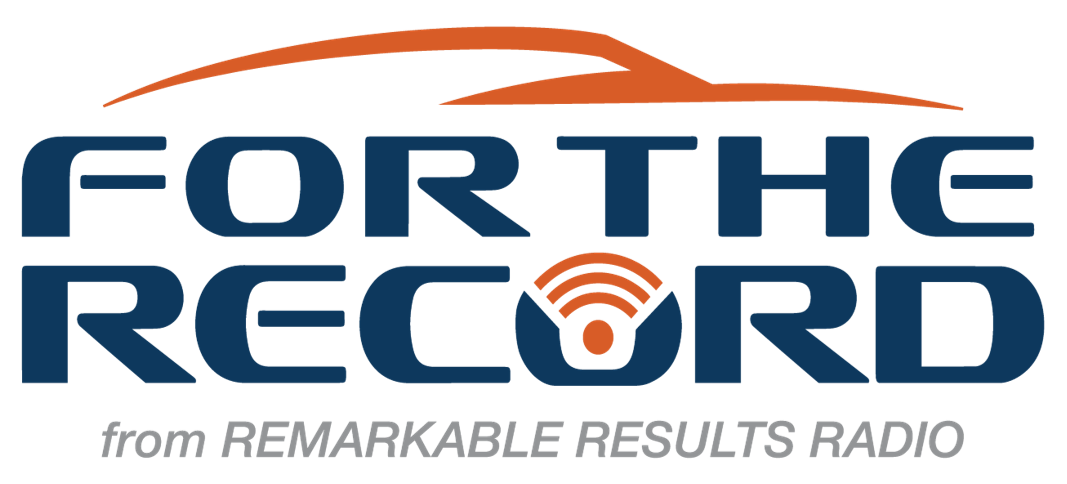 As the Remarkable Results Radio podcast and the Town Hall Academy has blossomed to a combined 400 plus episodes as of this recording; I had a desire to let my guests go deeper, to offer stronger opinions, to push the boundaries or envelope, if you will, and to have a rant on a subject or subjects they are passionate about. Yes, a departure, something new for you!  The show is a "What's on your mind moment."
So the concept to create a short and specific 'rant' has been in development. I ran the idea by many of my industry colleagues and friends and they thought it was a great idea and couldn't wait to participate. You're going to like what you hear.
Welcome to 'For The Record', a platform for every aftermarketer to say what is on their mind. My goal will be to make 'For The Record' a platform that will challenge and even stretch thinking roll over the status quo, present new ideas, and change some opinions.
For The Record is like the OP/Ed section of your newspaper. Some Opinion some Editorial. The intention will be to push a few boundaries and create a future dialogue.
Remember that the views and opinions expressed are those of my guest and do not necessarily reflect the views and opinions of the author, the sponsors, aftermarket associates or affiliates of LSTN MEDIA LLC  (You've been given the obligatory disclaimer)
Part of the design was to keep the show short. My goal is to have my guests make their point in nine minutes or less. However, if they are on a roll, I would never stop their flow of ideas. This way you'll be able to slice in this  'For The Record' show between episodes of Remarkable Results Radio and the Town Hall Academy.
I thank you for being a loyal and dedicated listener and embracing the power of the podcast. As I've said many times 'We Rise by Lifting Others' and that has been the purpose of every show I produce for you. There is always something to learn in every episode. The podcasts have lived up to our original premise and that is to 'Listen To Learn Just One Thing'. We go way beyond one thing, in fact, there are many many things that will change your course of own remarkable results.
Keep in mind there is a special APP for android or IOS available on your APP store. Just search for Remarkable Results Radio. This show and all of my podcasts are available on many other podcast subscription apps such as Apple Podcast (formerly iTunes), Google Play Music, Spreaker, Stitcher Radio, iHeart Radio, TuneIn.Com, Podbean, PlayerFM, OTTO Radio, Overcast.FM, and Podchaser to name a few.
Don't hesitate to keep in touch with the show socially. Go to my website remarkableresults.biz/social and find all the links. Like our Facebook page and connect up on Facebook, Linkedin, Twitter or Instagram.
For the Record episodes have their very own page on my website: remarkablerestuls.biz/ftr
If you listen on a desktop computer you can use the power of my website not only for listening but to help you filter specific categories to listen to. The site has an entire section dedicated to the Town Hall Academy, a photo's page and upcoming events page, my speaker's page, and among other the AMI elective credits page. Yes, you can earn elective credit from AMi by listening to specific podcasts. How cool is that?
And please while on the website subscribe to the Aftermarket Insider Newsletter (see link below), where you'll get the scoop on every new episode, learn the topic of the weekly Town Hall Academy and catch up on some archived episodes you may have missed.
And never hesitate to stay in touch. You may have a great idea for a show or someone who must share their opinion or rant on this show. Email me at carm@remarkabletesults.biz or go to the contact page on the website.
Now enjoy this new weekly automotive aftermarket podcast as my guests bring their opinion, riff, pet peeve or rant …. For The Record.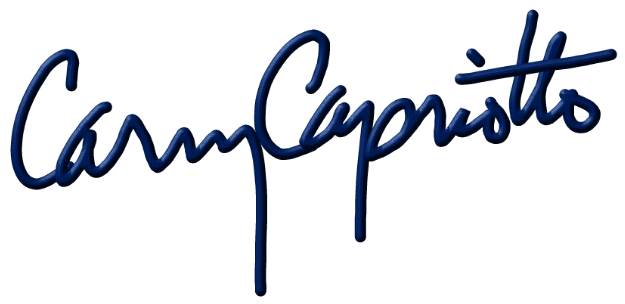 Be socially involved and in touch with the show:
Facebook   Twitter   Linked In   Email    Events   Instagram   Speaking

---
Download the Remarkable Results Radio listening APP for your smart device:
Find a Top Podcast Listening APP for your Mobil Device, Click HERE.

The views and opinions expressed are those of my guest and do not necessarily reflect the views and opinions of the author, sponsors, associates or affiliates of LSTN MEDIA LLC