FTR 001: G Jerry Truglia on Training, Labor Rates, Tech Shortage & Standards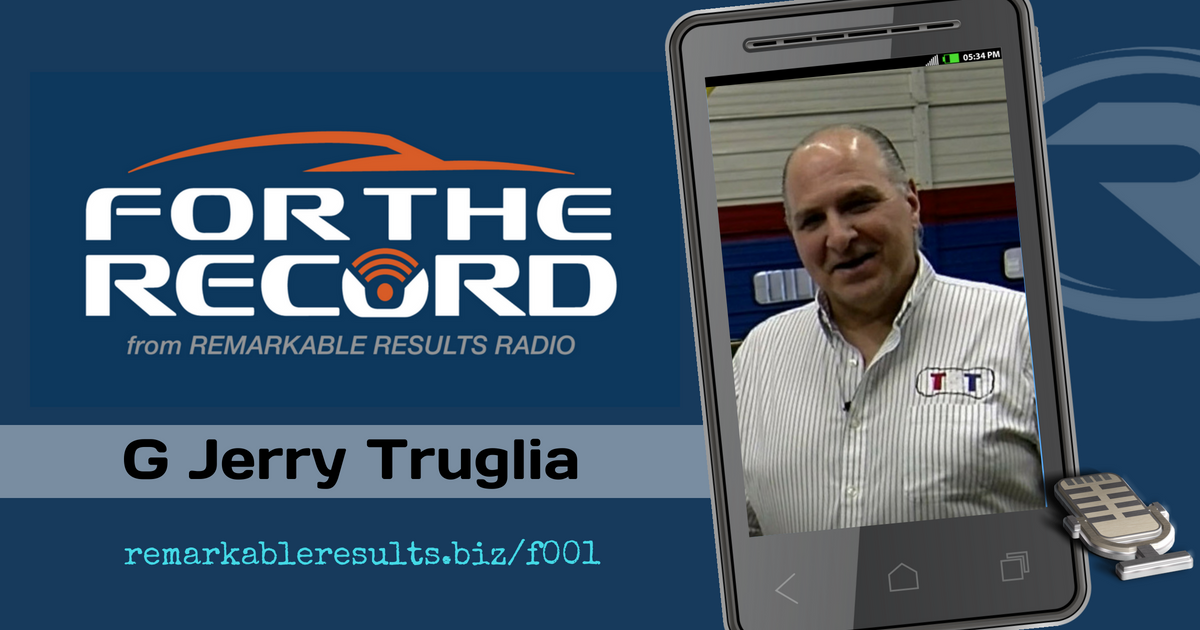 G Jerry Truglia Previous Episodes HERE.
Talking Points:
How do we get people into the industry

Technicians need to be respected but we need to create the standards that remove that paradigm.

Accountants and doctors get retraining each year. We need to have standards similar to these.

We need to invest in our technicians instead of giving them hats and jackets.

Not enough technicians are attending training.

Foundational (basic) training is more important than ever. Refreshers are good.

Labor rates need to reflect your true profession to support training and tools necessary.

Be socially involved and in touch with the show:
Facebook   Twitter   Linked In   Email    Events   Instagram   Speaking
---
Download the Remarkable Results Radio listening APP for your smart device:
Find a Top Podcast Listening APP for your Mobil Device, Click HERE.

The views and opinions expressed are those of my guest and do not necessarily reflect the views and opinions of the author, sponsors, associates or affiliates of LSTN MEDIA LLC