FTR 032: Pierre Respaut – Has Seen a Technical Revolution in His Lifetime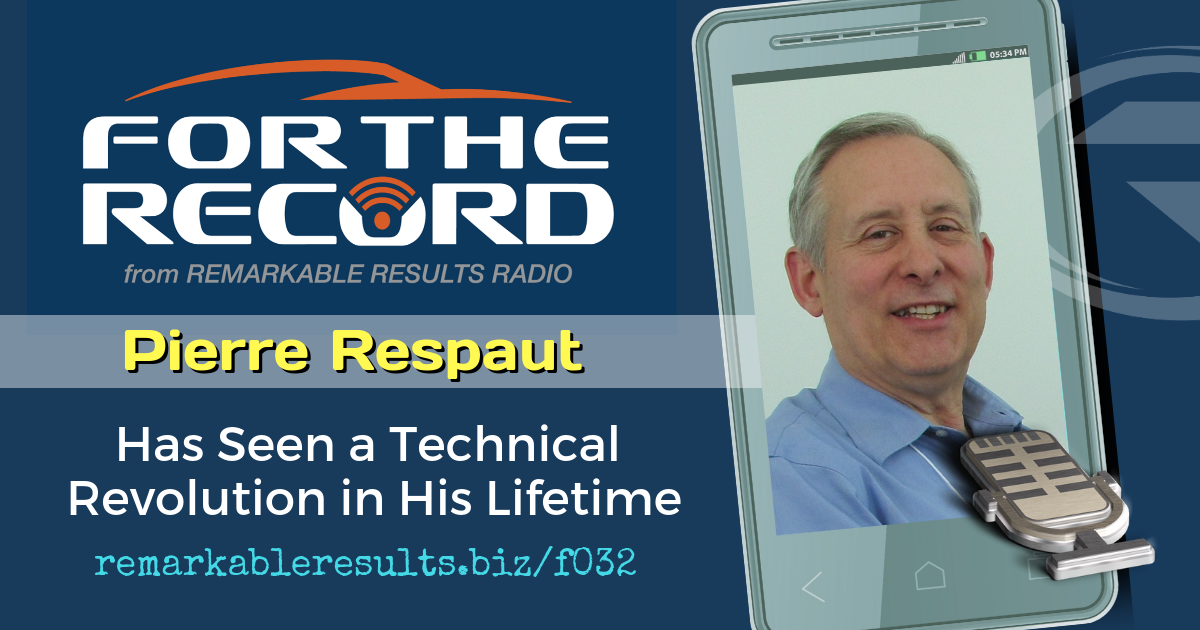 Pierre Respaut has a steep history as an automotive shop owner, dealership mechanic/technician, and trainer. He is in the aftermarket for fifty years.
Pierre worked at BMW and Ferrari dealerships and owned "Ultimate Cars", a BMW specialty repair shop for 30 years. After he closed the shop he was recruited to help improve a VW dealership from 2010-2012.
Pierre was also a contract trainer for Bosch and is involved in various capacities, with STS, TST, the BIMRS tech and support groups (BIMRS.ORG). Our interview covered his role as VP of the Board os TST: Technicians Service Training a 501(c) (3) corporation. Look for Pierre's other episodes HERE.
Key Talking Points:
Continues to learn every day and he says it keeps him young

Young at heart even with 50 years in the industry

Like a shark, if you stop swimming you die.

No one should be entering the industry unless they commit being a perpetual learner.

Networking helps you solve problems and is critical to your success. This podcast is a large part of personal networking to listen to the context of the aftermarket.

More and more in the industry are acting like professionals. An exciting change

Don't stop reading and go to seminars and hands-on training.
---
A special thanks to Pierre Respaut for sharing his passion – For The Record.
Books mentioned in the content library HERE
Leave me an honest review on iTunes. Your ratings and reviews really help and I read each one of them.
Email Carm HERE.

Be socially involved and in touch with the show:
Facebook   Twitter   Linked In   Email    Events   Instagram   Speaking
---
This episode is brought to you by FlexCheck Auto Digital Vehicle Inspection Software.
Savvy shop owners use vehicle inspections to find additional work on a vehicle that the vehicle owner may not know is needed. The most successful shop owners fully inspect every car, every time. It benefits the vehicle owner more than the shop because most vehicle

owners want their autos to be reliable.
FlexCheck Auto takes the power of a shop's inspection process and puts it in the palm of your technician's hand so that pictures, video and vehicle specific notes about a vehicle's condition can be shared quickly with vehicle owners. This simple, fully customizable system is designed to operate on any Android device. It improves technician efficiency in the bays, service writer efficiency at the counter, increases average repair order and builds trust with vehicle owners.
Today's vehicle owners want to receive their vehicles health status electronically, this makes FlexCheck Auto the most transparent way to do sell auto repair. Try it for free for 30 days! Go to FlexCheckAuto.com to learn more.
---

Download the Remarkable Results Radio listening APP for your smart device: