FTR 068: Ron Ipach – Close Your Shop and Go Get a Job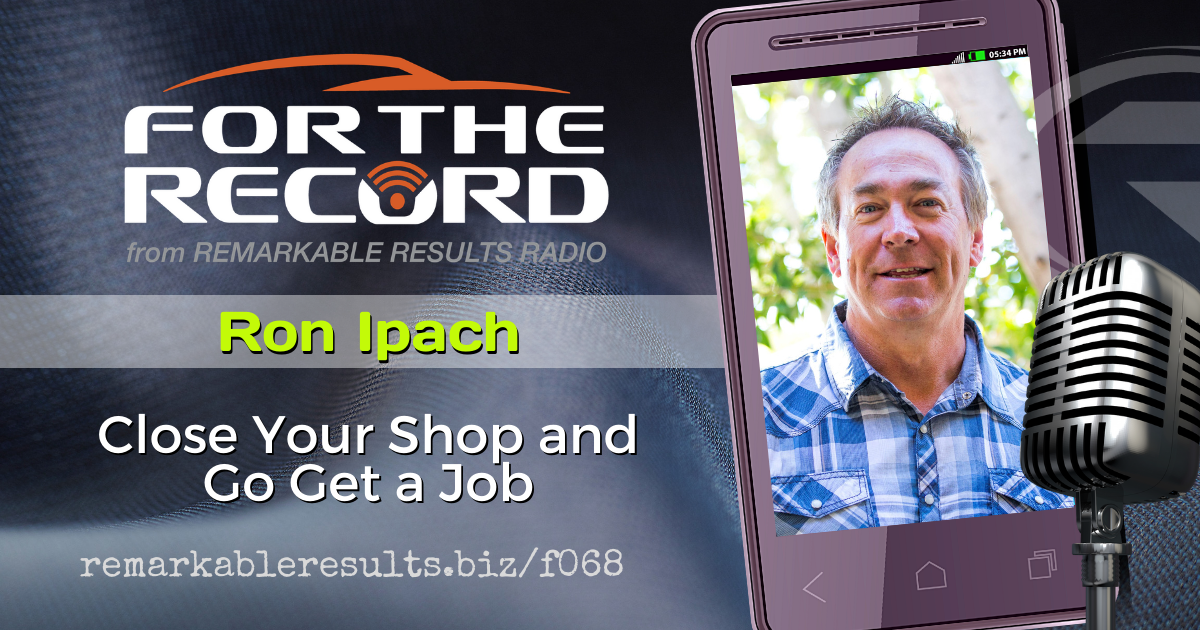 For 20 years, Ron Ipach, co-founder or Repair Shop Coach, has helped over 5536 auto repair shop owners to get and keep all the top-quality customers they can handle.
Marketing auto repair services is all he does. He lives, eats, and breathes it every day. He has seen, heard, and tested practically every kind of marketing there is out there today. He's examined the results. He's tweaked and tested dozens of strategies over and over in order to maximize their results.
Because Ron has personally worked with so many shop owners over the years, he has the distinction of being the only person in the world that knows exactly what marketing works, and what doesn't work for auto repair shops in today's economy. He finds passion in amplifying time & freedom for his clients while helping them take back control of their businesses.
Ron Ipach's Previous Episodes HERE.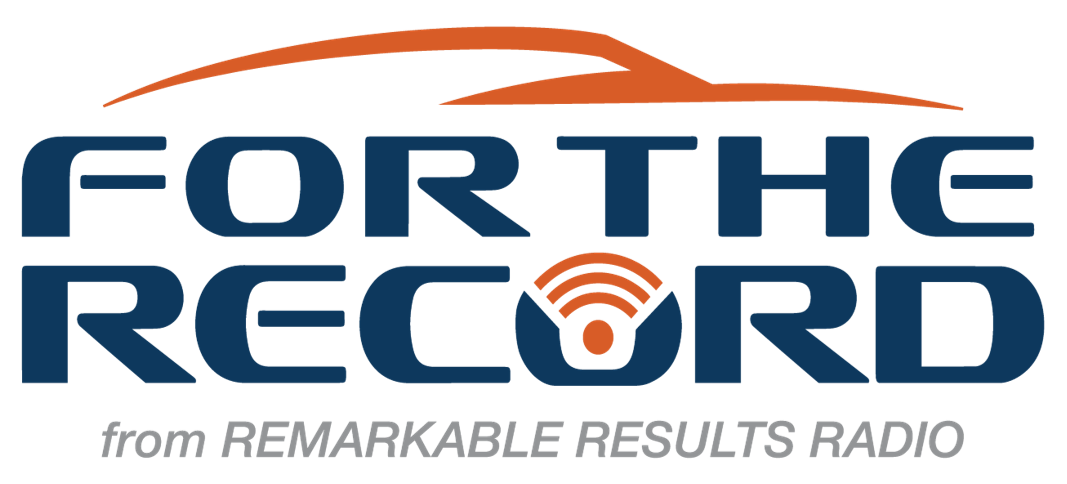 Key Talking Points
Many technicians turned into shop owners struggle with their business
When technicians they were making more than now as shop owners
Some are not cut-out to be shop owners
They are having too many sleepless nights and they aren't spending enough time with spouse, family
There is no shame in closing your shop if you are not making enough money and undeserving your family
The industry needs talented technicians
---
A special thanks to Ron Ipach for his contribution to the aftermarket.
Books mentioned in the content library HERE
Leave me an honest review on iTunes. Your ratings and reviews really help and I read each one of them.
Email Carm HERE.


Be socially involved and in touch with the show:
Facebook   Twitter   Linked In   Email    Events   Instagram   Speaking
Subscribe to a free mobile listening app HERE.

---
This episode is brought to you by FlexCheck Auto Digital Vehicle Inspection Software.
Savvy shop owners use vehicle inspections to find additional work on a vehicle that the vehicle owner may not know is needed. The most successful shop owners fully inspect every car, every time. It benefits the vehicle owner more than the shop because most vehicle

owners want their autos to be reliable.
FlexCheck Auto takes the power of a shop's inspection process and puts it in the palm of your technician's hand so that pictures, video, and vehicle specific notes about a vehicle's condition can be shared quickly with vehicle owners. It improves technician efficiency in the bays, service writer efficiency at the counter, increases average repair order and builds trust with vehicle owners.
Today's vehicle owners want to receive their vehicles health status electronically, this makes FlexCheck Auto the most transparent way to do sell auto repair. Try it for free for 30 days! Go to FlexCheckAuto.com to learn more.