Build Your Labor Rate From The Ground Up [THA 276]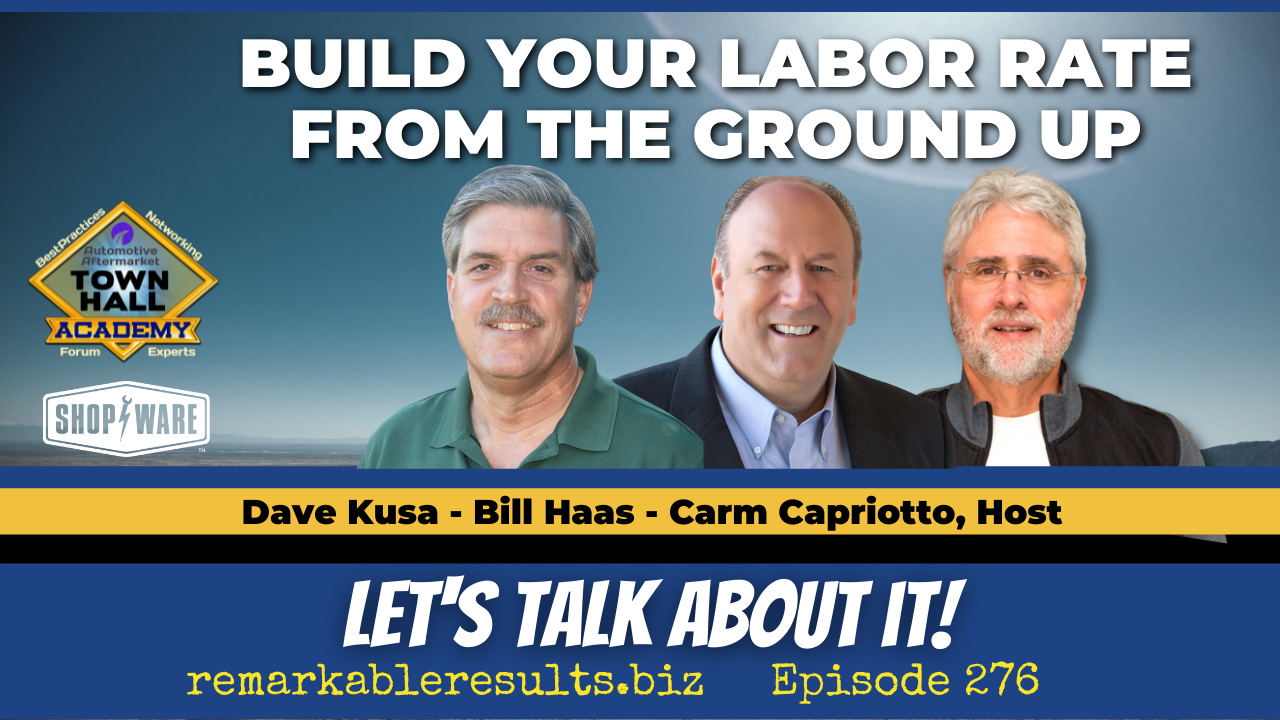 How much do you value your time? Your employee's time? Are you making your decision on your labor rate based on data? My expert panel breaks down a mathematical and strategic way to understand the labor rate that delivers your profit goal.  To view the charts and presentations my guests have prepared, make sure you head to my carm capriotto youtube channel or find the link on the show notes. Once you see the math your decision to set a profitable labor rate will be smarter and easier.
Watch the Episode on YouTube
Dave Kusa, owner of AutoTrend Diagnostics in Campbell, CA. Listen to Dave's other episodes HERE.
Bill Haas, Owner of Haas Performance Consulting, Listen to Bill's previous episodes HERE.
Key Talking Points
Your labor rate is an expression of how much you value your time.

Raising my labor rate was the worst decision I ever made. Said no one ever!

Productivity and profitability per technician

Make decisions based on data

Prove that your labor rate is right

Does your team understand where the money goes? "If you don't share, they don't care"
Connect with the Podcast
Check out today's partners:

More Time. More Profit. Shop-Ware Shop Management getshopware.com