Identify Your Ideal Customer [THA 285]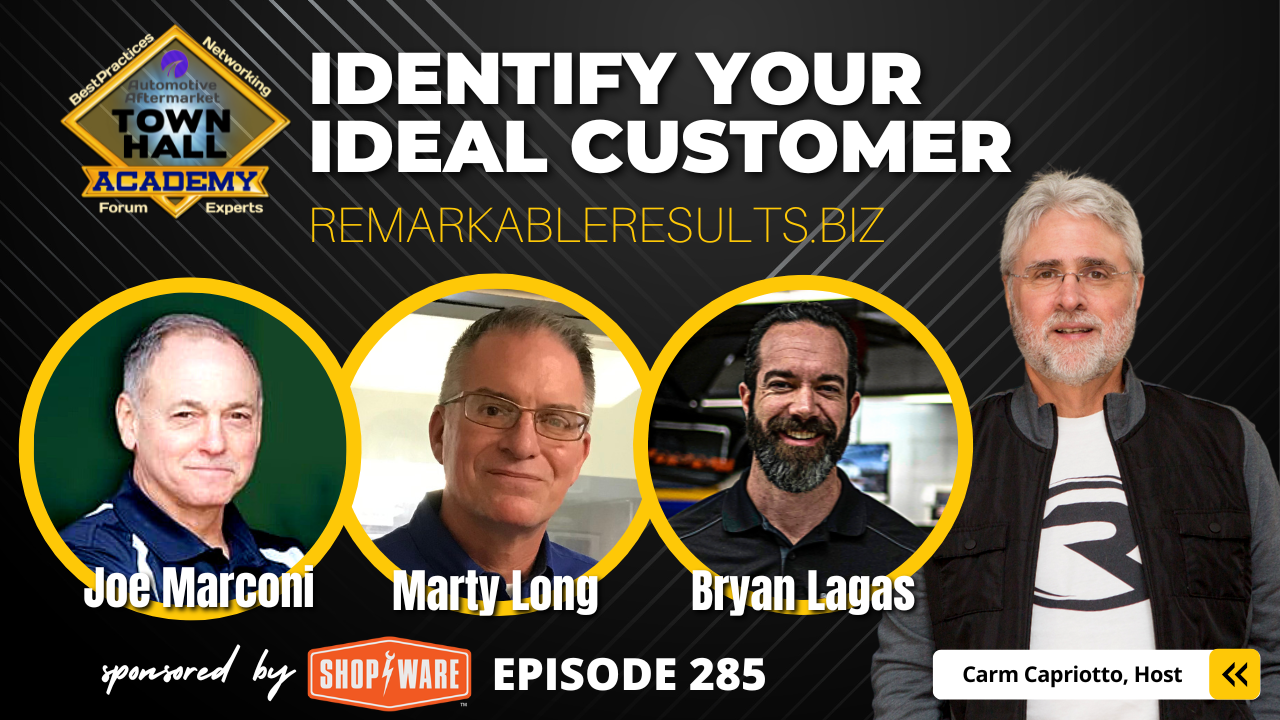 Why is understanding the psychographics of your ideal customer so important to your business? Why it is important to understand who your ideal customer is?  My panel discusses the importance of building relationships with customers that see the value in your business. 
Watch the Episode on YouTube
Joe Marconi, Executive Council Member, Elite Worldwide. Auto Shop Owner. Joe's Episodes HERE.
Marty Long, Hills & Dales AutoCare Inc, Canton, OH
Bryan Lagas, Principal, Speedsport Tuning, Danbury, CT
Key Talking Points
Mass merchandising vs. target marketing- why this is important for shop owners

Make marketing unique- not your average paper ads

Being active in the community in a memorable way. Reinforce your brand.

You can't be everything to everyone 

FORD- family, occupation, recreations, dreams

Building relationships with the customers that see the value in your business

Psychographics- what are your customers involved with? Read? Listen to? Values? Lifestyle? What's in their backseat? Their network is also your target audience

Culture- connecting with customers and building relationships. The quality of the interactions 

Who are the 20% of your active customers?

"What's important to me and the customer?" it's not always about the money

The ease of the transaction- your ideal customer that has been with your shop 20 20 years but isn't the demographic of your ideal customer is still your ideal customer. Don't box yourself in.
Connect with the Podcast
Check out today's partners:

More Time. More Profit. Shop-Ware Shop Management getshopware.com