Maintenance Intervals: Industry Standards [THA 287]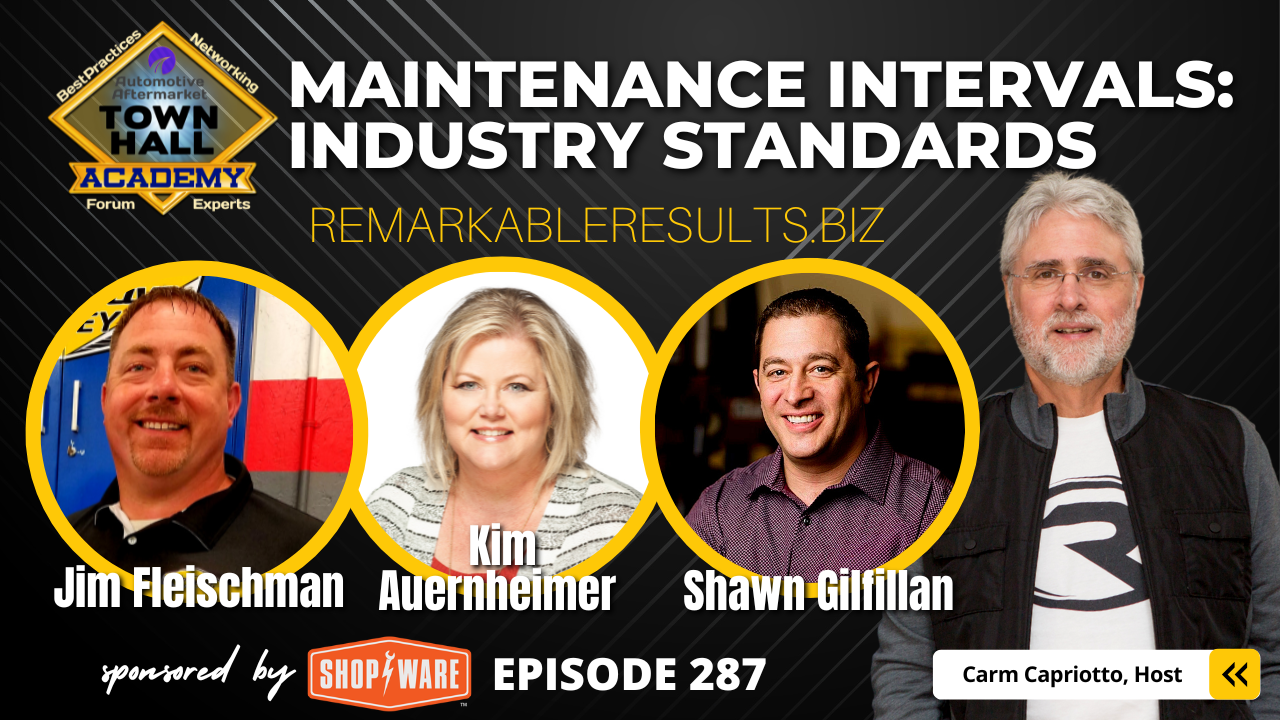 Maintenance services are the new frontier for the automotive industry. How do you shift your customer's perspective from reactive repairs to proactive repairs? Is your parking lot full of problem vehicles? Can we do a better job of helping the customer get long life from their Cars? My panel examines the importance of maintenance intervals and the value of informing and educating your customers.
Watch the Episode on YouTube
Jim Fleischman, Automotive Alley, Arcade, NY. Listen to Jim's previous episodes HERE.
Kim Auernheimer, CS Automotive, Brentwood, TN. Listen to Kim's Episodes HERE.
Shawn Gilfillan, Automotive Magic, Kenvil and Lake Hopatcong, NJ. Listen to Shawn's previous episodes HERE
Key Talking Points
Setting intervals based on customers- set it up from the first visit

"We are a maintenance shop, not a repair shop."

Educate customers with guidelines and let them make the decision

Be proactive, not reactive

How are you coming up with recommended maintenance?

What services are you performing the most of? And why?

Importance of Regular Car Maintenance,

Increased Safety,

Keeps Car Performing at its Best,

Saves You Money in the Long Run,

Lowers The Cost of Fuel,

Saves You Time,

Increased Vehicle Value

Download Jim's Interval Schedule HERE
Connect with the Podcast
Check out today's partners:

More Time. More Profit. Shop-Ware Shop Management getshopware.com