Using My Dashboard to Find Trends [THA 317]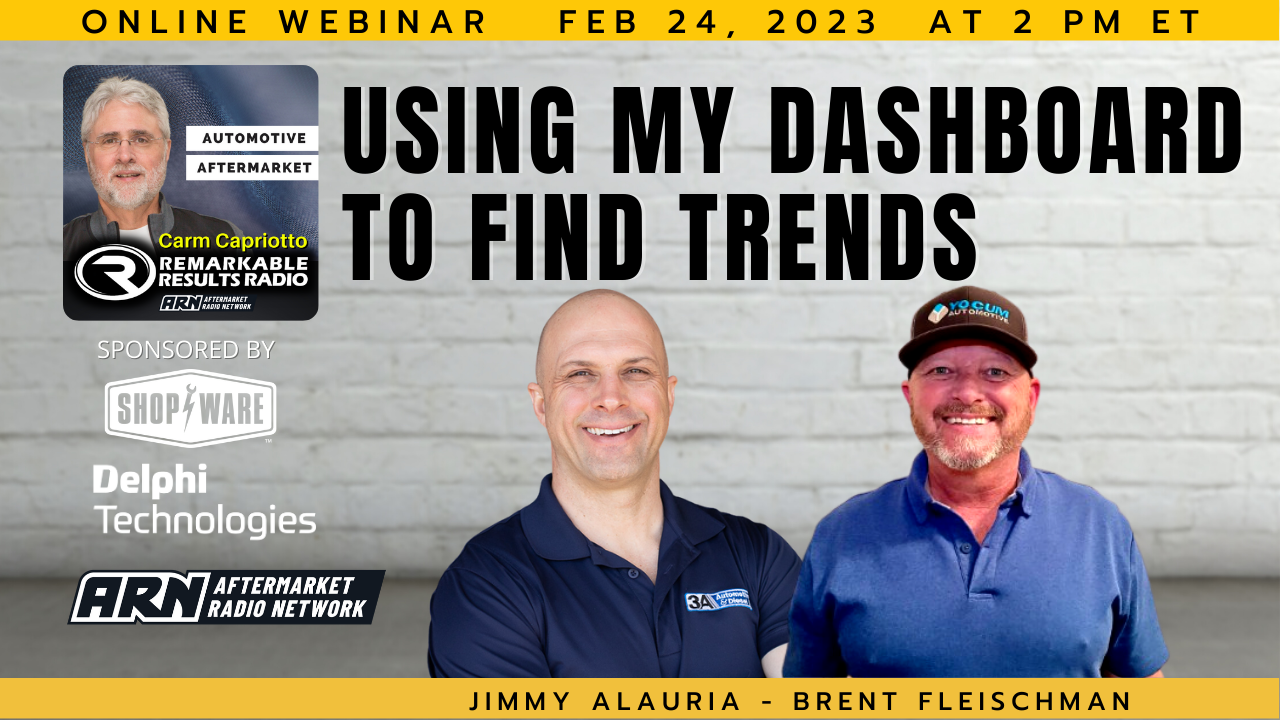 Dashboards are a valuable tool for businesses as they provide a quick and easy way to visualize and analyze key data and metrics in real time. Hear from two shop owners as they discuss how dashboards improve decision making, increase productivity, and enhance collaboration and accountability with your team.
Watch Episode HERE
Jimmy Alauria, 3A Automotive and Diesel Repair, Phoenix, AZ. Jimmy's previous episodes HERE
Brent Fleischman, Yocum Automotive, Republic, MO
Show Notes:
Numbers without dimensions are hard to analyze. Line graphs show trends as a picture. Where does there need to be more improvement? What caused a 'dip?'
Using statistics helps find the right "WHY" when looking to solve a problem.
Competitive nature for employees
Creating a graph for daily production on completed hours for technicians
Examples of what to watch: Gross income, the value of services delivered (closed repairs), ARO, gross profit dollars, new customers, number of inspections, quality inspection, ARO, average repair estimates, and close percentage (60-75%). Be careful having the close rate too high/too low.
New customers- you need front office staff to have a proper orientation for a new customer.
Growth mode- as growth increases, also increase your marketing.
Thanks to our Partners Shop-Ware and Delphi Technologies
Shop-Ware: More Time. More Profit. Shop-Ware Shop Management getshopware.com
Delphi Technologies: Keeping current on the latest vehicle systems and how to repair them is a must for today's technicians. DelphiAftermarket.com
Connect with the Podcast
Support our partners: