Lean Six Sigma and Shop Tour with Karim Morsli [AW 089]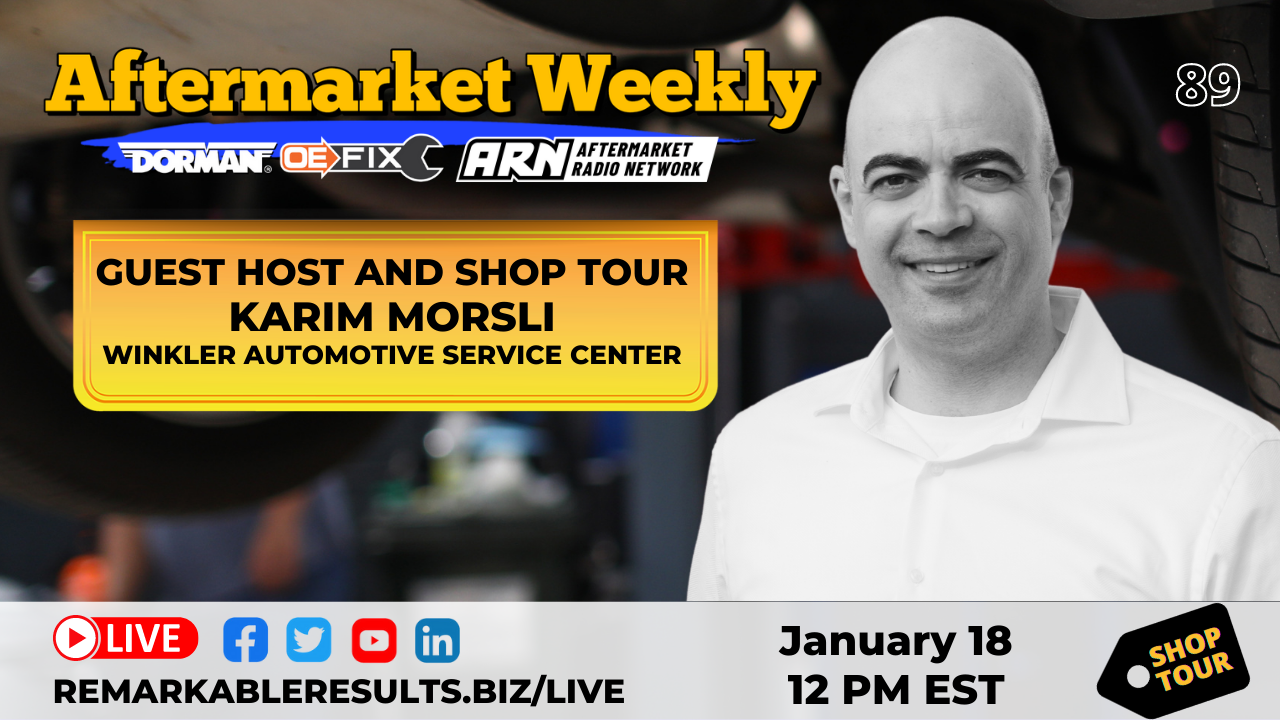 Key Talking Points
Lean Six Sigma- two philosophies together. "Sigma" is a statistical word to measure variation. 2,000 cars per year= accept less than 1 comeback over 10 year period. Reducing variation- getting an oil change done, all experience is the same and the process is the same while encompassing the best practices. Comebacks because certain technicians work differently under one umbrella. Eliminating having certain techs working on certain jobs. 

Having the right environment for lean production- minimize the inefficiency in a production environment. Eliminating wasting time.
Connect with the show:
Check out today's partner:

Dorman gives people greater freedom to fix vehicles by constantly developing new repair solutions that put owners and technicians first. By always innovating, Dorman has led the way in growing the aftermarket. Here you will see a few examples of a Dorman OE Fix. An OE FIX is a Dorman repair solution you can't get from the original equipment manufacturer. It means they found a situation where they believe the OEM wasn't giving repair professionals what they wanted, so we fixed it. Everything Dorman does is centered around providing customer value, both in the quality of products, and the creativity of solutions. Our engineers and designers go out of their way to save repair technicians time and save vehicle owners money. Want to really go under the hood? Take the Dorman Virtual Tour at www.DormanProducts.com/Tour
Karim Morsli owner of Winkler Automotive in Gaithersburg, MD, is an engineer by trade who has worked in the oil fields and information technology industry. Karim is passionate about the new direction the automotive industry is taking, and in particular, the critical role independent service centers will need to evolve into to ensure all present and future car owners will have the choice of where to have their vehicle serviced besides the dealership. He is an innovator who works on multiple levels within the industry (education and legislative) to ensure his service center and others like his are ready for the challenges ahead. Always one to practice an open door approach, he is always willing to teach and share his knowledge and is also an avid learner. Listen to Karim's previous episodes HERE.