Tom's Trends – Technicians [CC 103]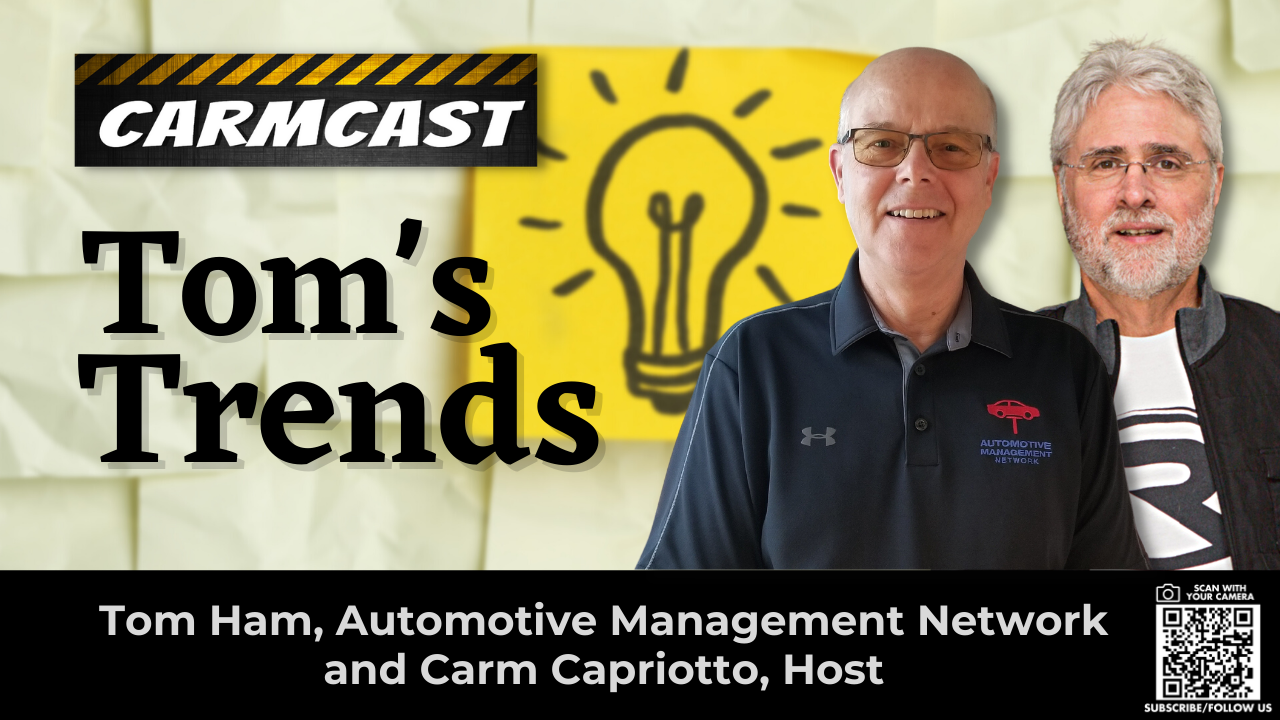 Key Talking Points
Trend # 1 – Almost no new techs coming in! Most workplaces have improved significantly over the last 50 years while the bays in many repair shops are nearly unchanged. The primary source of techs is gone – gas stations. Interest in cars down, largely due to the deterioration of the family, kids not working on cars with Dad. 96% of children in a two-parent household in 1960. 68% of children in a two-parent household in 2014. HOAs, zoning does not allow car repair.
Trend # 2 – Almost no techs leaving, either! Larger need. Better pay. Better health. Better workplace conditions
That tech you need may be just a few feet away. How can shops extend the retirement age Fewer hours, flexible schedules "What could we do here at the shop that would make you consider a later retirement? Anything at all!" Today, there is no need for detailed long-range planning more than two or three years out because things are changing so rapidly.
Connect with the show:
Tom Ham, with the help of his wife Deb, is the creator and owner of Automotive Management Network a 12,000 plus member website dedicated to the exchange of vehicle service management information. Tom got his start in the auto service industry pumping gas in the late '60s. Tom and his wife operate Auto Centric, an import specialty shop in Grand Rapids, MI. Tom and Deb have five children including two sons and a daughter who served in the Iraq War as U.S. Marines.  He writes extensively on industry topics.  Discover Tom's previous episodes HERE.