Personalized Customer Service and Marketing Strategies [AW 160]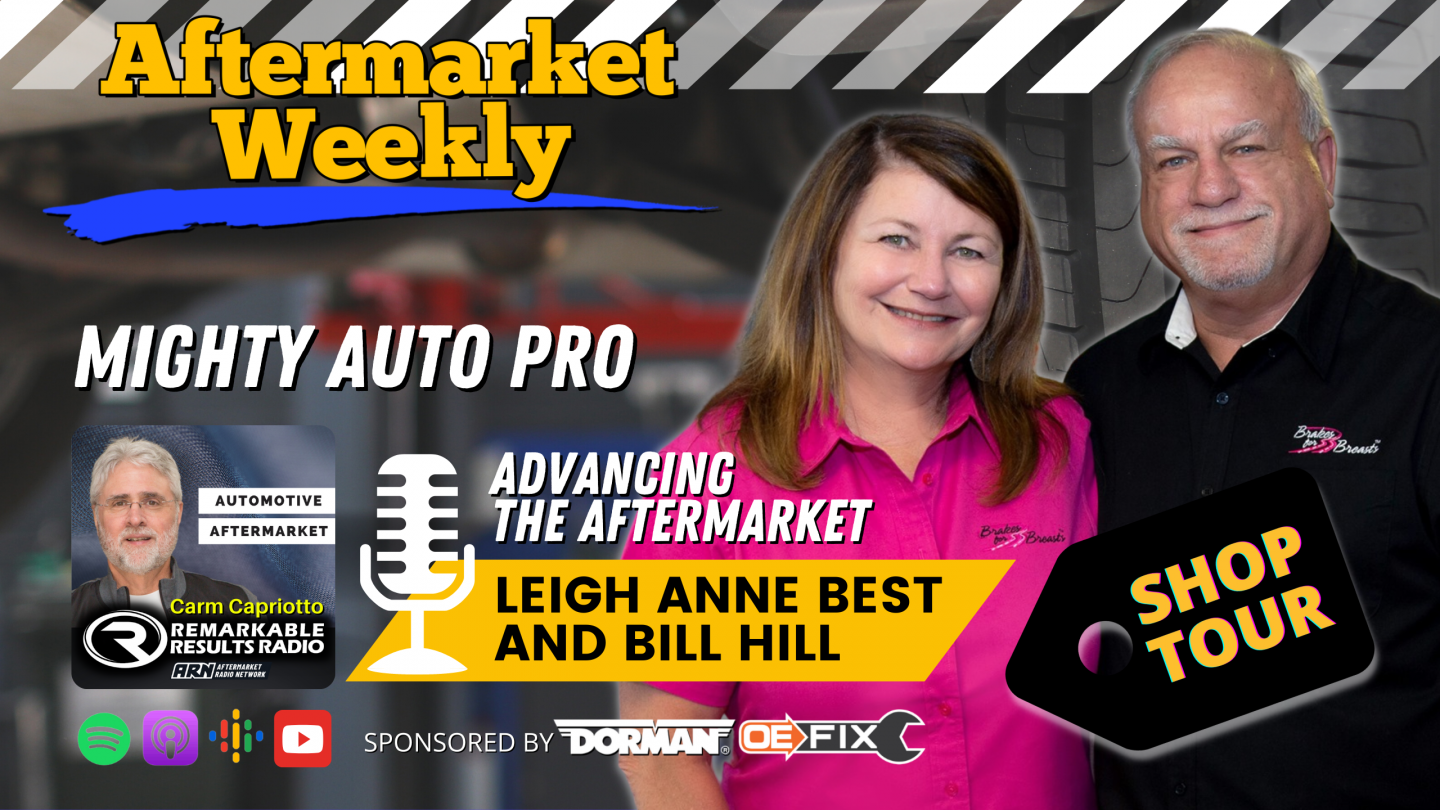 If you're in the automotive industry, you know it's not just about fixing cars; it's about providing exceptional customer service, too. Leigh Anne Best and Bill Hill, owners of Mighty Auto Pro, discuss their marketing strategies that have helped attract and retain customers. They've created a customer-friendly environment, providing loaner vehicles, shuttle services, and free towing up to $50.
But it's not just about the extras. Mighty Auto Pro also emphasizes continuous learning and growth, requiring a minimum of 40 hours of training per year for their technicians. They encourage their employees to pursue their interests and hobbies, even if they are not related to auto repair. This culture of training has grown beyond anything Leigh Anne and Bill could have imagined, with technicians pushing each other to attend classes and improve their skills.
So, what can you learn from Mighty Auto Pro's marketing strategy? Personalization, exceptional customer service, and a culture of continuous learning and growth can go a long way in retaining and attracting customers. Make everything effortless for the customer, and they'll keep coming back.
Leigh Anne Best and Bill Hill, Mighty Auto Pro, Medina OH.
Watch Full Video Episode HERE
Culture of Training (00:03:11) The importance of training and the culture of training at Mighty Auto Pro are discussed, including the mandatory 40 hours of training per year.
ASE Certifications (00:06:36))The value of ASE certifications and the pride they bring to technicians and the company are discussed.
Training and Growth (00:07:29) Mighty Auto Pro's training and growth culture includes examples of non-auto repair related training and the importance of self-reflection.
Service Advisor Training (00:08:27) The success of Mighty Auto Pro's service advisor apprentice program and the importance of self-reflection in improving sales skills.
Roadside Assistance Program (00:10:57) Mighty Auto Pro's personalized and effective roadside assistance program for new customers, including a thank you card, a letter from the owner, and a referral program.
Effortless customer service (00:17:12) Bill Hill talks about how Mighty Auto Pro strives to make everything effortless for their customers, including providing reimbursement for towing.
Marketing ideas (00:15:00) Marketing strategies used at Mighty Auto Pro, including a pamphlet listing 25 reasons to choose their shop and personalized referral envelopes.
Brakes for Breasts check presentation (00:17:55) Carm Capriotto and Leigh Anne Best discuss the recent check presentation to the Cleveland Clinic for the Brakes for Breasts program, which raised a significant amount of money for breast cancer research.
Thanks to our Partner, Dorman Products. Dorman gives people greater freedom to fix vehicles by constantly developing new repair solutions that put owners and technicians first. Take the Dorman Virtual Tour at www.DormanProducts.com/Tour
Connect with the Podcast:
-Join our Insider List: https://remarkableresults.biz/insider
-All books mentioned on our podcasts: https://remarkableresults.biz/books
-Our Classroom page for personal or team learning: https://remarkableresults.biz/classroom
-Buy Me a Coffee: https://www.buymeacoffee.com/carm
-The Aftermarket Radio Network: https://aftermarketradionetwork.com
-Special episode collections: https://remarkableresults.biz/collections