Catching Up with the 'Car Coach' Lauren Fix [AW 175]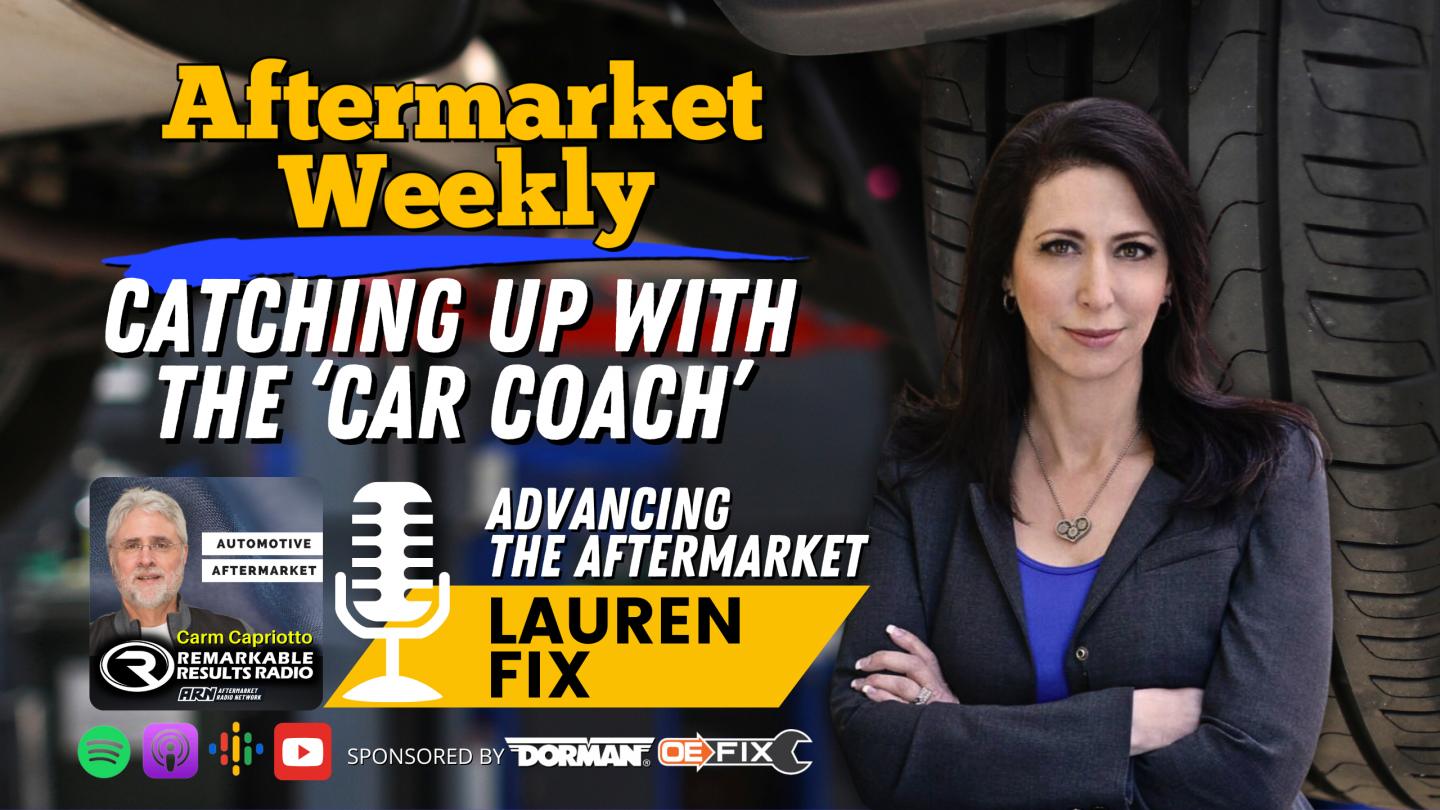 'Car Coach' Lauren Fix discusses the topic of synthetic fuel, explaining Porsche's investment in e-fuel as an alternative to electric conversion. Lauren shares her thoughts on EVs and the government's role in mandating their use. She believes in the freedom of choice when it comes to the type of vehicle one wants to drive, be it electric, hybrid, diesel, or gas.
Lauren Fix, Car Coach Reports,  Total Car Score Podcast, is an automotive expert and analyst based in Buffalo, NY. She has written three books on automobiles. She has appeared on CNN, Fox News, Newsmax TV, CNBC, and USA Radio's Daybreak USA show. Lauren's previous episodes HERE
Show Notes:
Fuel for the Future (00:03:39) Discussion on the development of synthetic fuel by Porsche and its potential impact on the automotive industry.
OEMs and Synthetic Fuel (00:08:27) Exploration of the interest and excitement among major automakers like GM, and Ford in the potential of synthetic fuel as an alternative to traditional gasoline.
Electric Vehicle Range Limitations (00:09:55) Discussion on the limited range of electric vehicles and its impact on certain professions like landscaping and plumbing.
Electric Vehicle Mandates and State Opposition (00:11:25) Exploration of the opposition to electric vehicle mandates, particularly in states outside of California, and the potential blockage of such mandates by Congress.
Financial Implications for Car Manufacturers (00:15:04) Insights into the financial challenges faced by car manufacturers in complying with electric vehicle mandates and the potential fines for non-compliance.
The transition to electric vehicles (00:16:51) Discussion on the transition from traditional vehicles to electric vehicles and the possibility of putting an ICE engine in an EV platform.
Politics and government influence on the automotive industry (00:18:10) Exploration of the political factors influencing the push for windmills, solar panels, and electric cars, and the impact on the availability and affordability of alternative fuels.
The impact of UAW strike on car production (00:22:36) Concerns about the potential UAW strike and its potential impact on car production, leading to a shortage of vehicles and affecting the used car market.
Challenges with EPA's automobile emissions guidelines (00:27:02) Critique of the EPA's automobile emissions guidelines and the concerns about mandating electric cars.
Slow growth of electric cars in the US (00:30:09) Exploration of the low adoption rate of electric cars in the US and the potential for slow growth in the market.
Thanks to our Partner, Dorman Products.
Dorman gives people greater freedom to fix vehicles by constantly developing new repair solutions that put owners and technicians first. Take the Dorman Virtual Tour at www.DormanProducts.com/Tour
Connect with the Podcast:
-Join our Insider List: https://remarkableresults.biz/insider
-All books mentioned on our podcasts: https://remarkableresults.biz/books
-Our Classroom page for personal or team learning: https://remarkableresults.biz/classroom
-Buy Me a Coffee: https://www.buymeacoffee.com/carm
-The Aftermarket Radio Network: https://aftermarketradionetwork.com
-Special episode collections: https://remarkableresults.biz/collections