Tom's Trends – Shop Open & Close Hours [CC 106]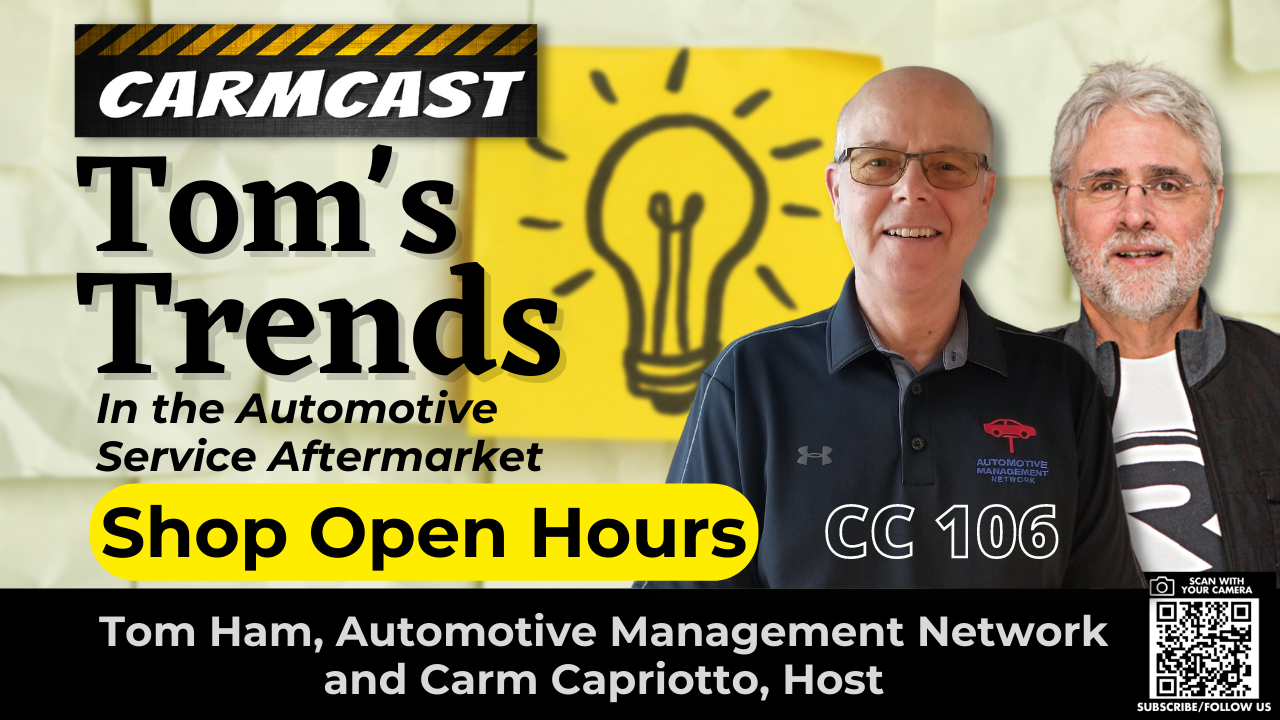 Tom's Trends – Shop Open & Close Hours
Watch on Youtube HERE
Shops are open fewer hours. 
56% open at 8:00 am or later

more than half

14% open before 7:30        

1 in 7

74% close 5:30 or earlier   

3 out of 4

5% close 6:30 or later        

1 in 20

27% regular Saturday hours   1 in 4

5% open any evening's       

1 in 20

Most employees prefer regular day hours 8 – 5

Shorter hours are used to attract new employees

There is additional cost and regulation that comes with overtime

Most of what goes on in a shop today are easier to manage 8 to 5

Resources are more difficult outside of 8-5

Many of the most successful and profitable shops are open 8 – 5
Connect with the Podcast:
Tom Ham, with the help of his wife Deb, is the creator and owner of Automotive Management Network a 12,000 plus member website dedicated to the exchange of vehicle service management information. Tom got his start in the auto service industry pumping gas in the late '60s. Tom and his wife operate Auto Centric, an import specialty shop in Grand Rapids, MI. Tom and Deb have five children including two sons and a daughter who served in the Iraq War as U.S. Marines.  He writes extensively on industry topics.  Discover Tom's previous episodes HERE.