RR 037: Bill Moss from EuroService Automotive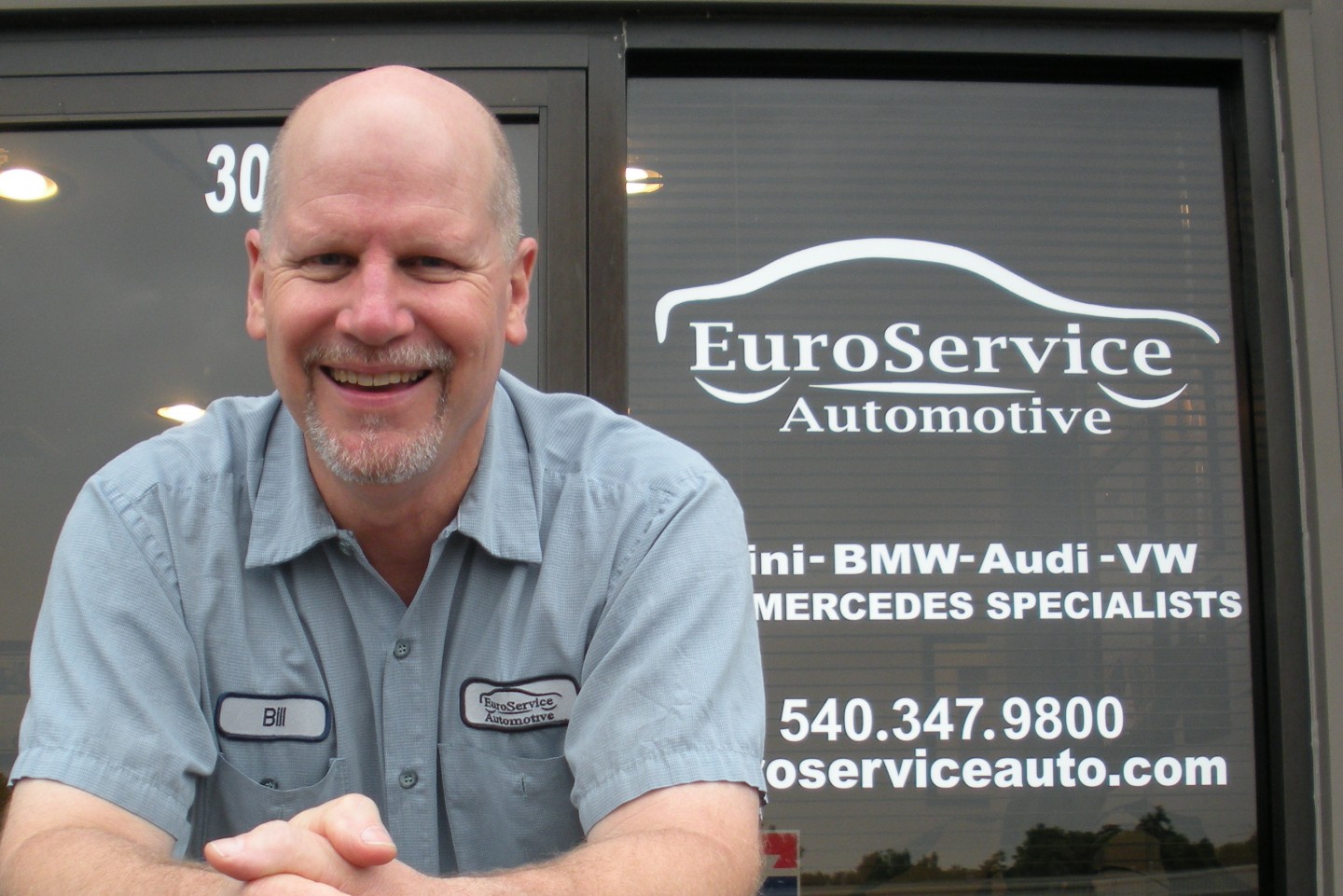 Bill Moss, Owner and Certified Master technician of EuroService Automotive in Warrenton, VA.  Bill has been fixing cars since before he was old enough to drive them. Such a strong desire to be around cars led to his first job at an Arlington service station when he was 16 years old.
While home from college, he took a job at a local Volkswagen specialty shop and never looked back. Since then, Bill has spent time working in specialty shops, selling automotive parts, running a 24/7 'real' service station and converting cars and trucks to run on compressed natural gas and propane.
Prior to buying an automotive shop and morphing it into EuroService Automotive, Bill was a partner for 14 years in a local BMW sales and service facility. That business provided Bill an excellent opportunity to hone his craft and network with other professionals around the country.  EuroService Automotive is mainly focused on 5 specific vehicle makes.
Besides being an ASE Certified Master Technician, Bill also has ASE Certifications of Advanced Level Diagnostician, Parts Specialist, and Service Consultant. Bill is also a Bosch Certified Technician, and an AMI Accredited Automotive Manager among others.
He is a Vice President and board member of ASA and shares his passion and drive for his family, business, community and industry.