RR 054: Social Media Best Practices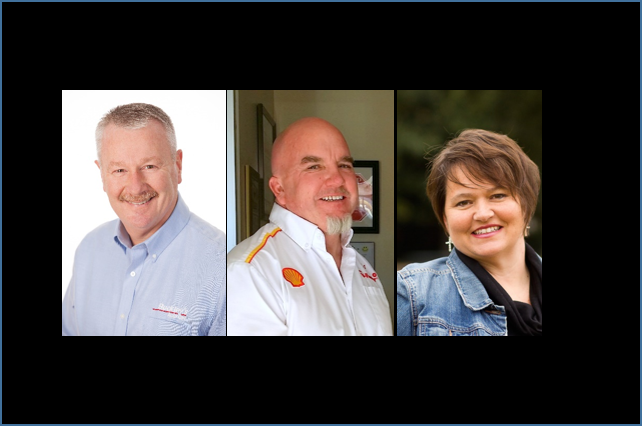 Greg Buckley of Buckley Auto Care says it was a thrill working alongside his dad, when he was eight years old, helping with his brother to build the 49 year legacy business. He is a busy man being a member of ASA, an ATI Coach, and is Car Seat Certified and is on the editorial board of Ratchet & Wrench among others. Listen to Greg's podcast episode 19. He loves technology and uses social media in a big way in his business.
 Doug Whiteman from George's Sierra Shell a 42 year young business and winner of Motor age's TOP SHOP award in 2014, yes I said THE TOP SHOP!  He has the Facebook Fan of the week and is a strong humanitarian within his community. He is an ATI consultant and has a female centric service counter. Many recognition's that can be found on the show notes page of the podcast episode 9 & 10.
Kim Walker from Five Stones Media is a social media expert and former shop owner with her husband. When she and Brian had their shop they won a Motor Age Top shop award,  is an ATI Management Success Grad and is on the Car Care Council's Women's Board. She now takes her experiences within the aftermarket to her business and helps service professionals get the most from social media. Listen to her podcast interview in episode 45.
Program note: The audio quality isn't exactly up to spec as the learning curve for these special episodes was in play. Kim was in her car just finishing a seminar, Greg was also just getting out of a seminar and attempted to connect with WIFI. We did have our connection challenges with this brand new social platform. Please work through some of the noise and clutter to get some great points of wisdom from Doug, Greg and Kim. Well worth the listen. Thanks, Carm