RR 056: Multi-Shop Ownership: Opportunities & Challenges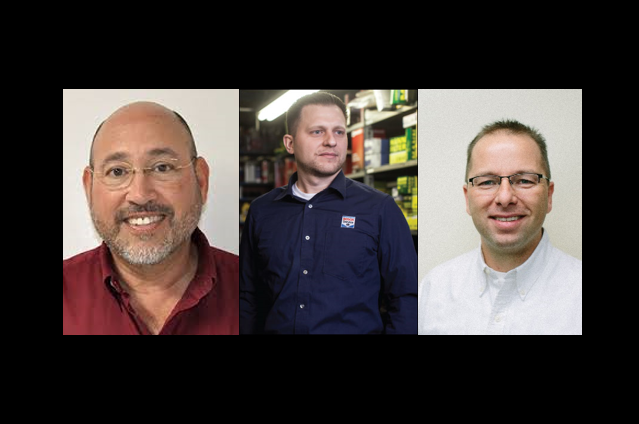 Jose Bueso is partner in Dynamic Automotive in the Maryland Washing DC area. Along with partners Dwayne Myers and Lee Foreman they've have three locations, been a Motor Age top shop in 2014 is involved with the Auto Care Association, Car Care Professional Network. This partnership team was just recognized with a 'Head Of The Class' award from the Auto Care Association Education Committee for companies that continually invest in their employee education and training. Hear Jose and his partners, Dwayne and Lee in episodes 2 – 3 & 4.
Andy Massoll second-generation owner from Curt's service in Oak Park, Michigan was featured in episode 29. He and his dad Curt build their 15,000 sq ft dream shop in 2012 and you can hear about all the Green Capabilities of his shop in episode 29. His main location focuses on specialized services such as European, Asian, hybrid and fleet. Andy recently opened his first branch with a partner in a more rural setting. He and his partner Jim were consulting for the business but decided to buy it instead. He is also a member of CCPN and ASA.
Jeff Matt from Victory Auto Service in Minneapolis and St. Petersburg was featured in episode 48. Jeff owns six locations with one being in Florida. Why would a Minnesotan have a branch in Florida??? (LOL). He has over 40 team members and has grown through acquisition. Jeff opened Victory in 1997 as a one-bay shop and has slow steady growth over the years. His growth offers up a great view of multi-shop ownership.