RR 059: Technician Training Best Practices -Roundtable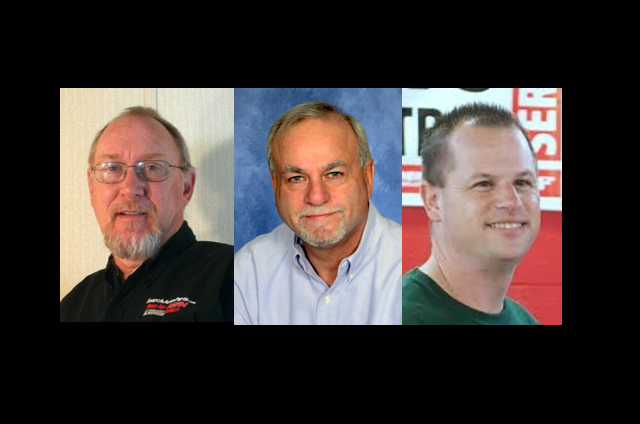 Watch the replay or listen to the audio only podcast. Podcast is available on iTunes and Stitcher Radio and of course listen below.
Welcome to Episode 60 a rebroadcast of a Face To Face Video Podcast using the BLAB platform for Live Video Conversations. We had a lively discussion on technician training best practices with these industry leaders:
Pete Meier. Director of Training for UBM Advanstar Automotive Group of publications. Specifically … you've read Pete in either Motor Age, ABRN, Aftermarket Business World or Dealer News. (Listen to Pete in his own ON-POINT episode # 36) …. His primary goal is to bring working technicians the information they need to succeed. Pete is an ASE certified Master Technician and sponsoring member of iATN. He has over 35 year's practical experience as a technician and educator.
Bill Hill. Owner of Might Auto Pro in Medina, OH (Listen to a great episode with Bill episode #21)  He owns a 19 bay, 10,000 sq ft shop for 17 years. He employs 13 associates that includes 5 techs, 2 service writers, 1 customer service specialist along with a customer service assistant and a shuttle driver. In 2013 Bill was recognized by Ratchet & Wrench as the Top Shop Owner, Nationwide. Bill has co-authored two books 'How to Buy a Great Used Car' and 'Whatever happened to great customer service?'
Dwayne Myers co-owner of Dynamic Automotive in Liberty town, New Market and Urbana, Maryland and is featured in episodes 2-3 & 4. Dynamic was a top 10 automotive shop in 2014 from Motor Age.  Dwyane and his partners Jose Bueso and Lee Forman were recognized this fall as the 2015 small size company recipient of the 'Head Of The Class' award from the Auto Care Association Education Committee. This award recognizes companies that continually invest in their employee education and training.