RR 058: Robert Redding from ASA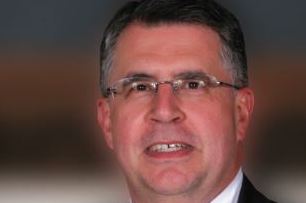 Bob Redding, ASA Legislative Representative goes ON-POINT with an eye opening discussion on the 2nd annual Safety Inspection Forum at the Hunter Engineering Center in St. Louis this year on December 2nd, 2015 … Noon till 4PM.
ASA is a co-host again this year with ASA Midwest and the Missouri Alliance of Automotive Service Providers.  Participants include, Motor Vehicle Administrators Law Enforcement, Aftermarket Representatives and Automotive Service Professionals.
Guest Bob Redding worked on Capitol Hill for twelve years … six years in the U.S. House of Representatives as Chief of Staff for a member of Congress and six years in the U.S. Senate as Executive Assistant and as a Senator's Chief of Staff.  Member committee assignments included Appropriations, Energy and Natural Resources, Agriculture and Small Business.  Bob has served as National Finance Chairman for several Members of Congress and the Senate.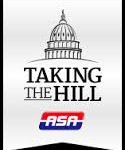 Bob has represented the Automotive Service Association, from their Capitol Hill office, since 1993.  He has received presidential appointments to several Federal Advisory Committees at the United Sates EPA, DOJ, Department of Labor and the U.S. Department of Transportation.
Besides highlighting the Safety Inspection Forum, this episode focuses on the main thrust of that meeting- PMVI: Periodic Motor Vehicle Inspections. There are many challenges to eliminate or reduce the frequency of PMVI in the states that currently require them.  Bob takes you behind the scenes on why some states are considering getting out of PMVI which is the driving reason for these forums. This is an eye opening interview and worthy of your time.
If you want to attend the forum in St. Louis … visit www. TakingTheHill.com to register.
The website also offers you the opportunity to discover all bills in legislation within your state as well as federally and gives you a quick way to send a letter to your legislator as long as you know your zip code … real easy Bob explains how that works.