RR 081: Jody DeVere from Ask Patty.com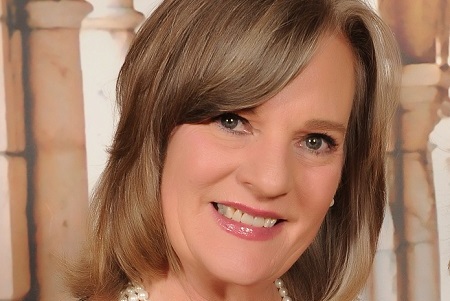 Jody DeVere, CEO of Ask Patty.com works with automotive retail locations to become Certified Female Friendly, learning how to create a culture and experience that attracts and retains loyal women customers. Jody DeVere is a internationally recognized speaker, trainer, often quoted industry pundit and spokesperson for the automotive industry on the women's market.
She has been featured by the New York Times, NPR, Wall Street Journal, CNN, Fox Business, Forbes Women, Oprah Magazine and Parenting Magazine to name a few. As CEO of AskPatty.com, Jody DeVere provides automotive education to women consumers and an interactive online Certified Female Friendly® certification training program for automotive retailers on how to attract, sell, retain and market to women.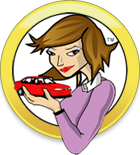 Why Listen?

Learn how Jody has positioned Ask Patty to help drive a female friendly message to your customer.

Understand how the brand helps bring a greater level of trust perception in the marketplace.

Learn that a great corporate culture impacts and removes any hidden bias when dealing with all customers.

Jody shares how the 30 million brand impressions per quarter can help service centers drive differentiation.

To hear Jody DeVere's evangelical passion on brining women into the industry from technicians to manufacturing.
In her role as a marketing to women expert, automotive journalist, car care expert and safety spokesperson her goal is to educate women car buyers and owners, the automotive industry at large and promote, mentor and support careers for women in the automotive industry.
Jody DeVere is a champion for women in the automotive industry, and her company AskPatty.com, Inc. serves as the first point of contact for many women who are seeking the very best experience to buy a car and service by visiting Certified Female Friendly® automotive retail locations across the United States and Canada.
Jody was also features in the Women's Board book "A Woman's Perspective on Leadership". Learn about the book in Episode 57.
Credential / Recognition Highlights:
Honoree, 2012 Car Care Council Women's Board Aftermarket Woman of the Year
Honoree, 2011 Women in Remarketing Excellence Award
Honoree, 2011 SBN SEMA Athena Award
Honoree: 2010 Motor Age Contributing Writer
COO, Woman's Automotive Association International
Member, Motor Press Guild Los Angeles
Member, SEMA Businesswomen's Networking Association
Member, Car Care Council Women's Board
Member, Women's Industry Network
Member, Automotive Service Association
Member, Tire Industry Association
Member, Automobile Oil Change Association
Judge, Annual Tire Review Top Shop Awards
Board Member, Collision Industry Foundation
Board Member, BCureful.org
Board Member, RepairHub.com
Board Member, M2W – Marketing to Women Conference 2011
Contributing Editor, Blogher.com
Contributing Editor, Citi Bank Women & Co Blog
Contributing Editor, Allstate Insurance Blog
Contributing Writer, Women's Day Magazine Online
Contributing Writer, Tire Review Magazine
Visit www.jodydevere.com and www.askpatty.com for more information
Visit the interactive online Certified Female Friendly® training here: www.certifiedfemalefriendly.com