RR 231: Tony Tatich from TMT Complete Auto Service Center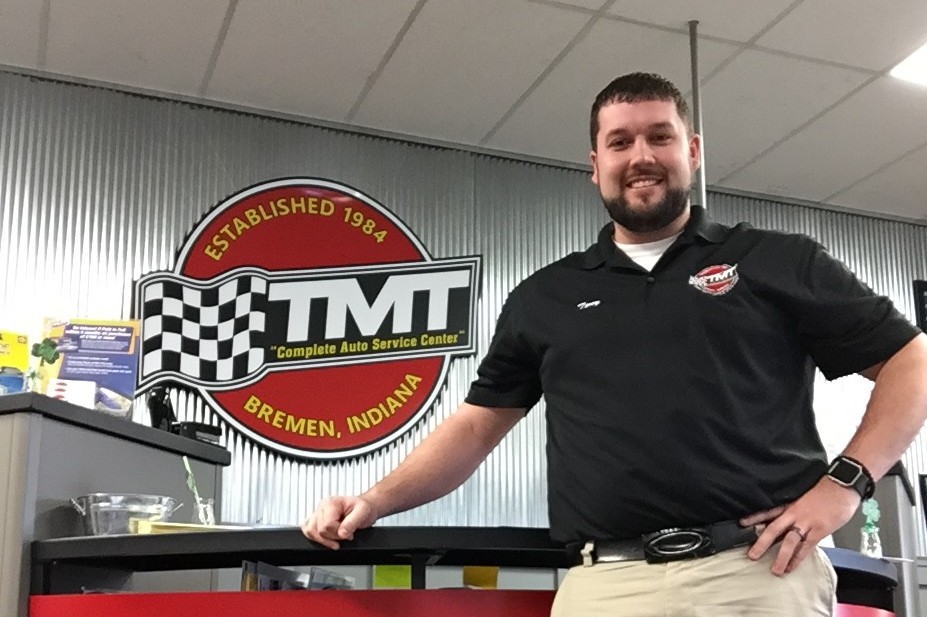 TMT Complete Auto Service Center was started in March of 1984 by Mike and Serena Tatich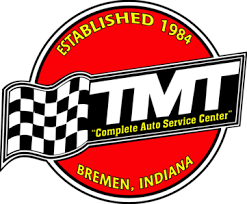 in Bremen, IN. Bremen is a small town of 4,600 people with 2 stoplights. The shop has undergone many evolutions since its tiny beginning as a tire store and body shop.
Tony Tatich, general manager, has been involved in the shop since a young boy (age of 9 to be exact). Tony's growth into the family business started by sweeping shop floors and washing cars, to performing light mechanical duties, service advising, and now into general management. He is second generation family.
The shop has evolved into a state of the art facility that has recently under gone a major renovation project in 2016 including total shop and front office renovations.
They have a very strong business culture focused on the strength of their people. TMT invests heavily in training for its people because without great trained people there is no TMT Family.  Tony shares TMT's passion that Customer Experience is #1. They are always willing to help people whether it be clients, co-workers, or fellow industry professionals.
An untypical millennial Tony brings a youthful exuberance to TMT Automotive. Tony has spent many years being groomed by his dad Mike to become the General Manager and an exceptional Service Adviser.
Neither Tony or his dad were technicians to start and yet they have a great business. They are working on a succession plan as Tony's dad is now working four days and is not involved in the day to day.
Talking points:
Tony's biggest strength is communication.
Weekly meeting with his dad where they talk about wins and loses along with plans of the week.
He works to surround himself with smarter people than himself.
If you do not implement you just wasted money on training and twenty group ideas.

400-600 percent Rule: Make a list of 4-6 items that you will implement 100% within 30 days.

Business can become stale and the young generation can re-invigorate.
If there were no millennials would we have Digital Vehicle Inspections?
They wash customer cars. No one ever says, 'What a great brake job', but they do say 'Thanks for washing my car.'
One mistake . He tried to go paperless at the same time DVI. He paused and then re-started and has been there for over a year.
You must reply to every customer review personally.
He does not like replying to a Facebook review because you can get drawn into a conversation you don't want to have on-line.
TMT has six loaner cars because of his rural setting.
He has leased a hybrid vehicle for a loaner and will be involved with Hybrid repair. Those customers are maintenance and green conscious.

He sent out a marketing piece on Hybrids and got paid back in spades.

He credits his team for the success of the business.
Their business culture is strong and it was recently challenged with having to accept the resignation from a top producer. He recognized an improvement in culture with the new replacement. It was long overdue.
| | |
| --- | --- |
| Years in industry: | 9 |
| Title: | General Manager |
| Business Started By: | Tony's Dad and Mom, Mike and Serena Tatich  in 1984 |
| Number of technicians: | 3 |
| Number of service advisers: | 2 |
| Number of lifts: | 5 |
| Number of bays: | 7 |
| Days open: | Mon – Fri |
| SMS: | Mitchell |
| DVI: | Bolt On Technology |
| Industry involvement: | ASA |
| First Call Supplier: | NAPA |
| Hybrid Repairs: | Yes |
| Working on a succession plan?: | Yes |
| Trainer/Coach: | Repair Shop Coach, Elite, Shop Fix Academy |
| Philanthropy: | Chamber of Commerce, Kiwanis |
---
Be socially involved and in touch with the show:
Facebook   Twitter   Linked In   Email
---
This episode is brought to you by Federal-Mogul


Motorparts and Garage Gurus. With brands like Moog, Felpro, Wagner Brake, Champion, Sealed Power, FP Diesel and more, they're the parts techs trust.  For serious technical training and support – online, onsite and on-demand – Garage Gurus is everything you need to know. Find out more at fmmotorparts.com  and fmgaragegurus.com