RR 245: Kate Jonasee from K-Tech in Sebastopol, CA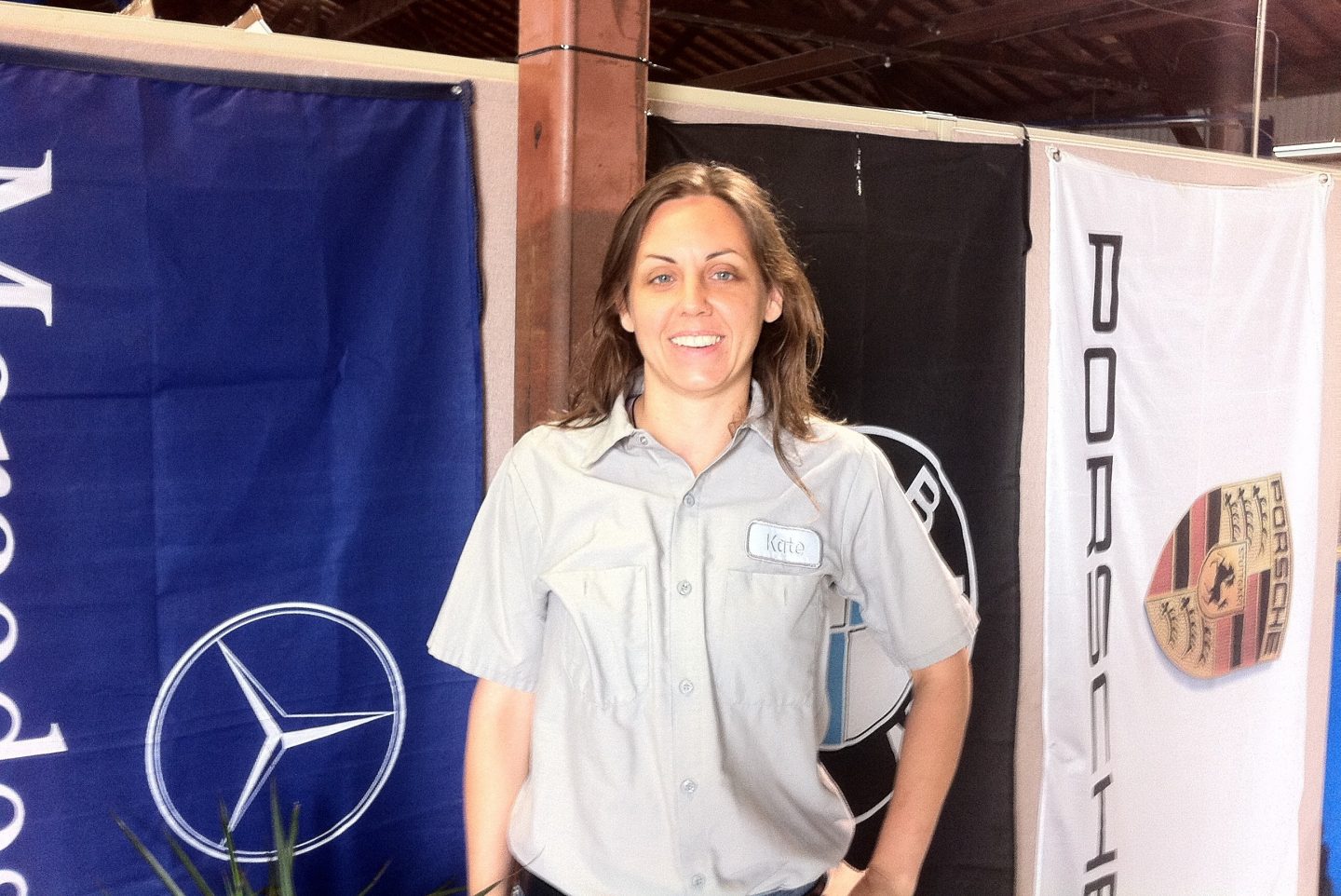 Kate Jonasse is an ASE Master Certified Technician with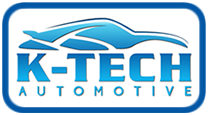 more than 18 years of automotive repair experience. Her specialty is diagnostics and, to this day, she loves solving problems. Kate went to tech school at Alfred State College in NY State and was recruited by a Mercedes-Benz dealer in Atlanta, GA to receive factory training. After working as a Mercedes technician, she moved to the West Coast, got her California smog license, and opened K-Tech Automotive, originally a one-woman operation.
As a child, Kate was the one in the house who oversaw putting together anything that originally came in pieces—like tables, her kid brother's toys, and new appliances. She got into cars after buying her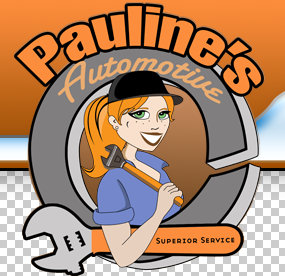 first vehicle, a 1981 Datsun pickup, which she bought for $600 (money she'd earned working at Subway during high school).
That truck consistently wouldn't start, and she used to park it on hills to pop-start it using the clutch. The situation motivated her to want to learn to work on her own car, so she would feel more competent and self-sufficient. With this background and attitude, a future auto shop owner was born.
But Kate's no grease monkey. She's a vegetarian, and she likes to cook vegan food. She also enjoys yoga, Aikido, running, mountain biking and reading non-fiction. With her business, Kate strives "to boldly go where no one has gone before," so perhaps it's no surprise she's a fan of Star Trek: the Next Generation.
 Talking Points:
Very humble beginning. Went to college and knew nothing about cars. When she left she was excelling in diagnostics and earned her respect.
Was mentored by professor Mike Ronan, who taught transmissions, and gave her the idea to go to California. He inspired her to be the best in her field and being an automotive technician is a very honorable profession.
She loved math and science and therefore found transmissions a marvel of science. They have hydraulics, electricity and mechanics all in one unit.
She arrived in San Francisco when the recession hit. She persisted and found work.
She was restless and job hopped every year and a half and she learned a lot.
She wanted more and realized she needed to open her own shop.
It all started when she rented one bay in a former dealership. A low overhead opportunity.

Promoted her business on Craig's list to start.
The building was sold so she needed to find a new space.

She got into a coaching group early in her career with Management Success.
She uses Facebook as a PR tool and not a sales tool.
You'll be behind as a tech if you don't continue to train.
She holds a weekly lunch meeting where they cover important training and business needs.
Some good technicians are not great test takers and she helps them.
Consolidation is part of the changes going on in the industry.
EV's are going to be abundant, but the re-charging time needs to come down.
She is very big on efficiency.
She has overcome finding great people and now she is working on being sure every team member knows their job descriptions and are aligned with the mission and company goals.
Working on elevating a team member into a GM role.
Kate is learning and growing as an owner, she is working on Smiling more!
She loves to help people improve their lives.
Kate had to learn how to become the person who people want to work for.
Years in industry:
18
Years in business ownership:
8
Number of technicians:
5
Number of service advisers:
3
Number of lifts:
11
Days Open:
Mon-Fri
Repair vs. Maintenace Volume:
60% – 30%
Proud about:
They fix cars that others shops can't fix
Associations:
ASA, ASCCA
Digital Vehicle Inspection:
Autovitals
Supplier marketing program(s):
Bosch Service Centers, O'Reilly Certified Auto Program
Hybrid repairs?:
Yes
Working on a succession plan?:
Yes
Biggest challenge:
Tech Shortage
Trainer/Coach:
Management Success
Involved with a mastermind group:
Yes
Entrepreneur hack:
Hire people who can fill in your weaknesses while you work on correcting them. Get a good business coach.
Be socially involved and in touch with the show:
Facebook   Twitter   Linked In   Email
---
This episode is brought to you by Federal-Mogul


Motorparts and Garage Gurus. With brands like Moog, Felpro, Wagner Brake, Champion, Sealed Power, FP Diesel and more, they're the parts techs trust.  For serious technical training and support – online, onsite and on-demand – Garage Gurus is everything you need to know. Find out more at fmmotorparts.com  and fmgaragegurus.co