RR 249: Brenda & Brent O'Neal from Repair One Automotive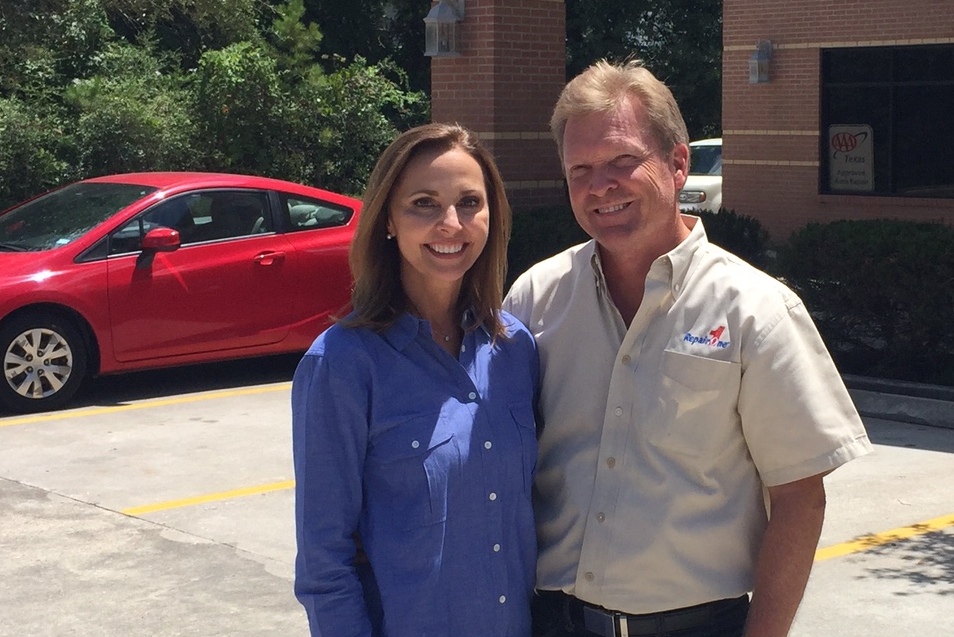 After receiving a Bachelors degree in finance, Brent O'Neal began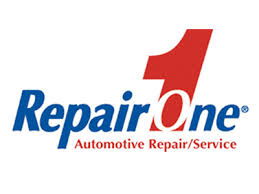 his working career as a stockbroker for a large brokerage firm.  During those years as a trader, he discovered it wasn't his passion and what he really wanted, was to own his own business.
Brent started with an auto repair franchise in 1991. Ten years later he sold that business in order to build and operate his own independent automotive repair facility, Repair One.  Repair One Automotive in The Woodlands, Texas was opened in 2003.
Prior to working at Repair One, Brent's wife, Brenda was primarily a stay at home mom with their four children.  Working as a husband and wife team, while keeping family first, has been a continual learning process; the results have been worth the effort.  Knowing their individual roles and balancing each other's strengths and weaknesses have been key components to working harmoniously together.
Now 14 years later, 9 grandchildren,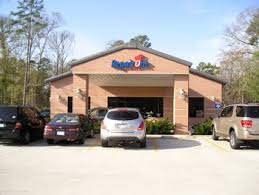 and a successful business, Brent and Brenda are pleased with the results of their efforts while still enjoying and striving to make Repair One Automotive the best it can be.  They believe there is always room for improvement. That kind of thinking led them to hire a business coach which has proved to be one of the best decisions they've made. A coach has helped them effectively run a business instead of owning a job.
While Brent and Brenda feel very honored with receiving the WIX Filters Driving Performance Top Shop of the Year in 2015, the Elite Ethics Certification in 2015, Angie's List Super Service Award since 2012, and Lone Star College's Small Business of the Year Finalist in 2012, they feel equally pleased when they know that the customer's experience has exceeded their expectations.
Building relationships with their customers and also with their employees is a top priority at Repair One.  Having systems in place such as follow-up phone calls and handwritten thank-you cards are two examples of making sure the customer knows that their satisfaction at Repair One is of utmost importance.  Taking employees out for dinner, top golf, or watching a game at a sport's restaurant as a reward for reaching company goals is an example of how Repair One builds relationships with their employees.
The mission at Repair One, since opening its doors in 2003, has always been to provide quality and dependable auto repair and service with complete integrity and to build long term relationships based on honesty, service and respect.
Talking points:
They have a great working relationship and balance.
Brenda does marketing and helps keep Brent focused.
Their team's responsibility is to be sure "The customer experience is the best it can be."

All roles must do their job to perfection.
The customer is the most important part of the business.
Everyone on the team on the same page.

They run a low comeback rate of about 2%. They do want to create better quality controls. QC has not been a problem but he sees the need to improve.
Brenda & Brent believe when you live in the community your business is in, it is a big benefit.

The Woodlands, TX is a complete community. You never have to leave. Every amenity you'll ever need is available.

They work together to finalize their business plans but each has their own specialty to focus on.
They continue to find the best places to spend their marketing money.
Brenda always looks for ideas and ways to integrate non-automotive ideas into the automotive business.

She loves to look outside the box for the newest trends and ideas.

Brenda feels that you must be involved as an owner when it comes to Facebook and not totally delegate content creation to an outside firm. Facebook is a more personal social marketing tool.
Brent and Brenda pay for technician training.
They are always moving their GS (General Service Techs) into becoming a technician. Brent uses great fundamental on-line training for the GS. However, the CMAT's and L1's need more leader led training because they want to be more involved.
Brenda brought the idea of hiring a business coach. For Brent, it was an outside the box idea. They had reached a plateau on a growth and sales. They needed to know how to get to the next level. They feel it was the best thing that they ever did.
Brent looks at his weekly KPI's and looks for numbers that are off their targets. He shares their numbers weekly with this team.
Customer retention is all about your integrity and building a trusting relationship. Marketing gets them in the door. It is how you treat them once they are there that matters most.
Shop Overview:
| | |
| --- | --- |
| Years in industry: | 24 |
| Years in business ownership: | 24 |
| Number of technicians: | 4 |
| Number of service advisers: | 2 |
| Number of lifts: | 9 |
| Number of bays: | 10 |
| Other team members: | 3-4 General Service Technicians |
| Days open: | Mon – Sat |
| Annual estimated volume: | $1.33MM |
| Repair vs maintenance work: | 65% vs 35% |
| Average training hours per technician per year: | 35-40 |
| Average training hours per service adviser per year: | 50 |
| Personal certification: | Elite Fly with the Eagles Course |
| Education: | Brent BA-Finance |
| SMS: | RO Writer |
| Supplier first call: | World Pac |
| Supplier marketing program: | Pronto Premier Partner |
| Hybrid repair: | Yes |
| Special entreprenuer hack: | Having a business coach. |
| Philantropy: | Toys for Tots |
| Honor: | Wix Driving Performance Award 2015. Top Shop. |
Be socially involved and in touch with the show:
Facebook   Twitter   Linked In   Email
---
This episode is brought to you by Federal-Mogul


Motorparts and Garage Gurus. With brands like Moog, Felpro, Wagner Brake, Champion, Sealed Power, FP Diesel and more, they're the parts techs trust.  For serious technical training and support – online, onsite and on-demand – Garage Gurus is everything you need to know. Find out more at fmmotorparts.com  and fmgaragegurus.co