RR 261: Jim and Shelly Fleischman from Automotive Alley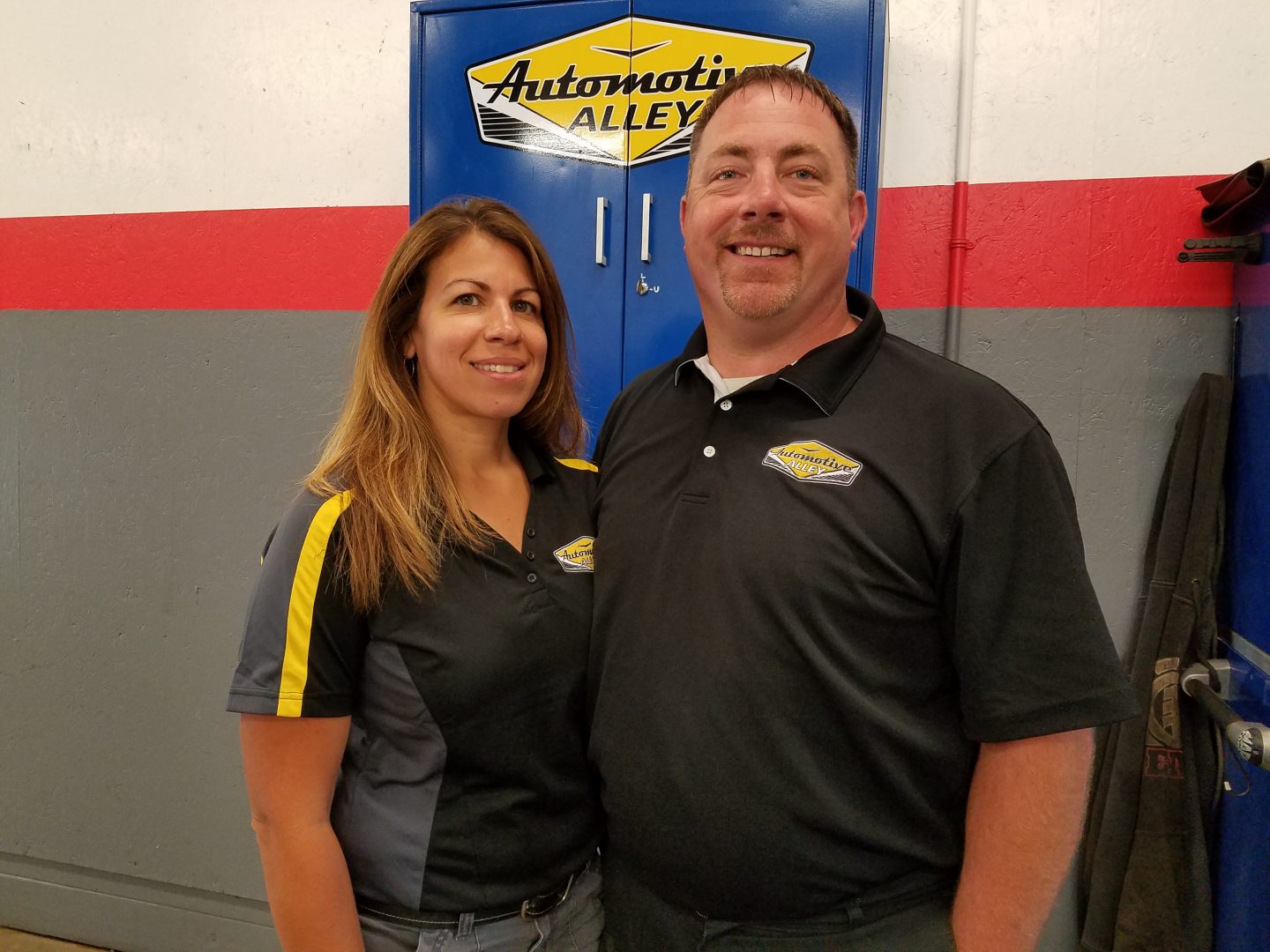 Automotive Alley is a half hour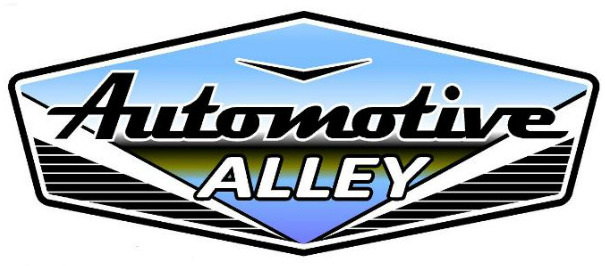 ride from my home. So I got the grand tour and we interviewed in the customer lounge on a Saturday morning. Shelly and Jim's hospitality was great and I was impressed with the breadth of work this shop performs.
Talking Points:
Jim attended Alfred State College for Automotive Tech.
He went to work for a Ford Dealership as a shop foreman.
Jim's racing and organizational experience came by being part of a race team that ran Busch and NASCAR.
He was recruited from his alma mater, Alfred State College, and became an instructor.

Jim always wanted to teach and it was fate.
Spent fourteen years as an instructor.
He loved building relationships with his students.

Mid-career technicians may want to become an automotive technology instructor

Some institutions require having a teaching degree. Some do not. It depends on the degree they bestow on the student.

He was balancing his teaching job and owning a shop while Shelly ran the business for him.

Jim ultimately left his teaching job and went to work full-time in the business.
Shelly's background was accounting which was good for the business overall.

Jim is a planner. They picked the name Automotive Alley because it can embrace many different business models and allow the business to scale.
Jim believes in a strong process driven company. He is all about improving efficiency.

Saving steps for productivity gains.
Anyone can study their inefficiencies and make changes to improve productivity.
He templated his systems against NASCAR. Immaculate, organized and tools quickly reached and found.
Jim perpetually works on streamlining to increase his productivity.

He misses teaching, but he does get his fix by helping his techs and shares insights with his customers.
Automotive Alley also specialized in street rod, hot rods, upgrades, and restorations.
For Jim, the word "can't" is not in his vocabulary.

He feels that he has the facility, the people, the reference materials, the capabilities, and the procedures to do just about anything.

They have a daily meeting with the entire team.
He worked on a SEMA car and helped integrate a 2005 Mustang powerplant into a 1967 Mustang.
Jim and Shelly have plans to grow into more locations and even additional business models such as an off-road center.
They are finalizing the companies standard operating procedures to paper.
An impressive element in the business is how Jim integrated Smart Home Control Technology into his business.

Light switches, alarms, telephones all controlled by software and easy to monitor from a smartphone.
Every door lock has a code and he wrote a rule to turn on lights and set up the company for the start of the day to include the open sign. All of this is based on software rules.

Jim is a giver and will help friends in the business from his town.
He sees the technician shortage from a retention perspective.

There are many reasons some techs leave the industry yet they love working on cars.
Jim says his facility is clean and organized and techs like to work in a facility like his.

His advice to a start-up shop owner.

Find your niche.

It is not easy to do all makes and all models.

Only two paths to fix a car:

You have a code or you have a symptom.
Shop Profile

| | |
| --- | --- |
| Number of locations: | 1 |
| Years in industry: | 30 |
| Years business ownership: | 4 |
| Number of technicians: | 5 |
| Number of service advisers: | 1 |
| Number of lifts: | 5 |
| Number of bays: | 9 |
| Days open: | Mon – Fri |
| Percent Repair vs Maintenance vs Other: | 70% vs 30% |
| Technician training hours per year: | 20 |
| Service adviser training hours per year: | 8 |
| Specialty: | Technology throughout the shop is to aid in the repair process |
| Platform specialization: | European and Asian |
| Personal Certifications: | Automobile Service Consultant, ASE Master Certified, L1 Advanced and ASE Parts Certified |
| SMS: | RO Writer |
| Paperless: | Soon |
| Primary supplier: | Auto Plus |
| Particpated in supplier advisory council: | Yes |
| Performing hybrid repairs: | Yes |
| Biggest challenges: | Changes in technology |
| Involved in a mastermind group: | Yes |
| Entrepreneur hack: | A very unique use of the Google Chrome Platform |
---
Be socially involved and in touch with the show:
Facebook   Twitter   Linked In   Email
---
This episode is brought to you by 


Federal-Mogul Motorparts and Garage Gurus. With brands like Moog, Felpro, Wagner Brake, Champion, Sealed Power, FP Diesel and more, they're the parts techs trust.  For serious technical training and support – online, onsite and on-demand – Garage Gurus is everything you need to know. Find out more at fmmotorparts.com  and fmgaragegurus.com