RR 288: Jorge Antico from eAutoClub.com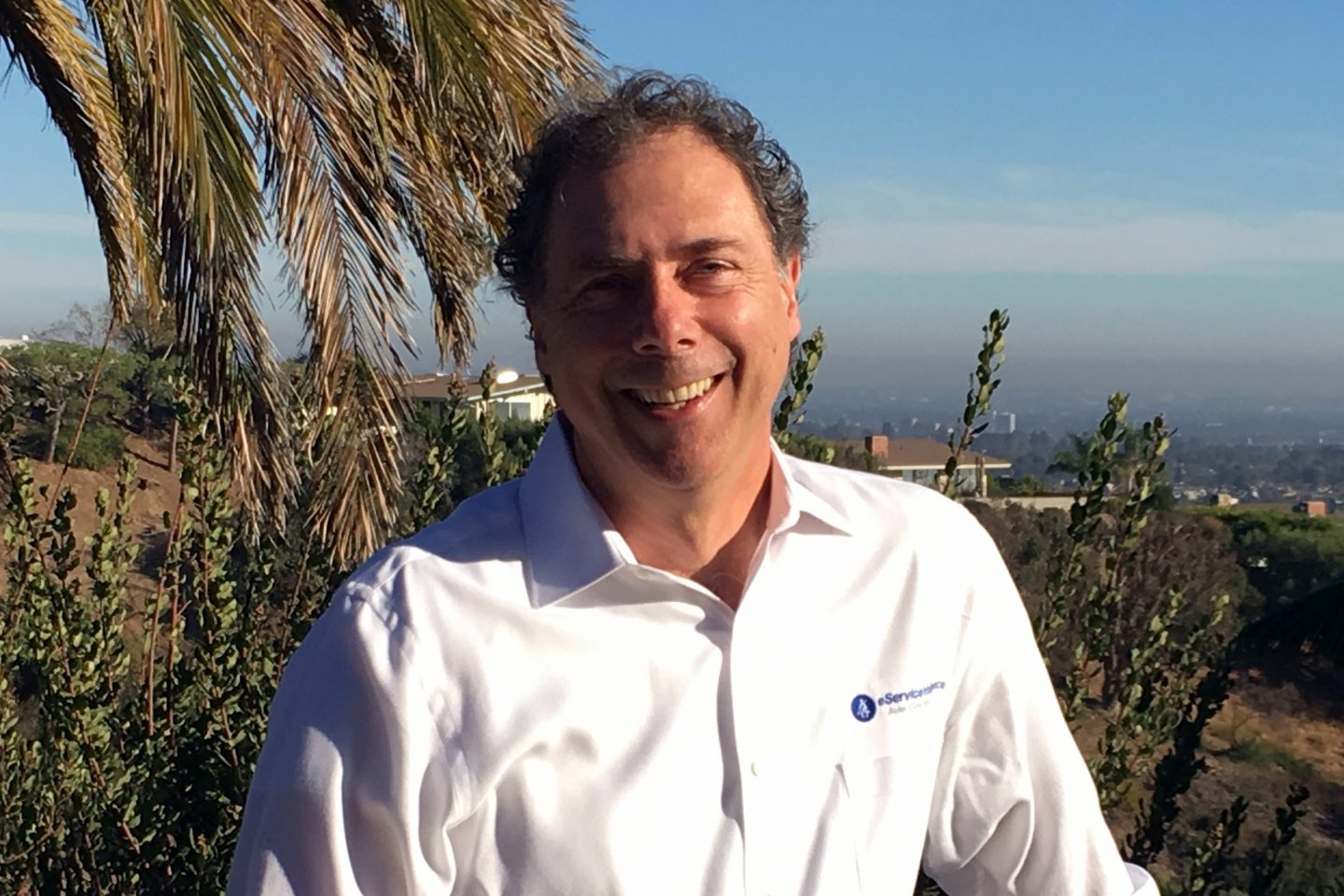 Jorge Antico, born in Buenos Aires, Argentina, now resides in Los Angeles, California as a US citizen since 1986. He founded and operated Wilshire West Management Company, a real estate development company in Los Angeles, California between 1980 and 1995. He also founded Coast Engineering and Construction Corporation (CECC) in 1982 to take care of real estate remodeling and grew from a residential general contracting firm to an industrial fuel system and environmental remediation company for the US Departments of Defense and Interior. Antico acquired Rubeck Engineering and later a majority share of Atlantis Group (Nasdaq) for which he served as CEO and Chairman of the Board.
Jorge acquired Santa Monica Auto Center in California between 1998 and 2002. With an education in business management, accounting, and computer science, he identified the automotive Aftermarket's need for transactional service-data aggregation, family-owned vehicle fleet service management.
In 1999, Jorge founded eAutoClub, Inc. (www.eautoclub.com) and developed the first auto-service machine-learning AI for the automotive Aftermarket service industry. Santa Monica Auto Center operations served as a testing laboratory while developing the natural-language predictive CRM, commercially known as ServiceIntelligence (www.SIAutoPro.com).
By 2005, eAutoClub had integrated detailed transactional service records from 53 different shop management systems. eAutoClub entered into a joint marketing agreement with Snap-On and Mitchell1

between 2007 to 2011. eAutoClub is a sole provider of Aftermarket auto-service predictive AI to augment Service Adviser accuracy and customer satisfaction.
eAutoClub's goal is to deliver a superior consumer service experience by optimizing the Aftermarket's automotive supply chain with an authoritative service-need AI at the POS and real-time communication among part and lubricant manufacturers/distributors, service dealers, and vehicle owners.
Talking Points:
There is an explosion of data science that will help the consumer, especially the consumer who needs their car repaired.
Computers have become powerful because we have a huge accumulation of transactional data.
Storage is no longer limited to physical constraints. Today it is unlimited via cloud services.
Computational power is unlimited using flexible or virtual servers to compute big programs. Data science is taking on a new level of intelligence.
Small business can now apply and afford recurring service predictions with data analytics that has been typically a blind spot for automotive service.
The moment we started using shop management systems, we started digitizing our business we started creating a database.
Vehicles have cyclical requirements for maintenance and review needed at vehicle drop off.
Why look at static information that is organized chronologically? Because that is all we get from even the best shop management systems.
The difference is between information and conclusions. Conclusions are actionable. Data is not because it is static information that requires additional computations.
If you could identify services done but needed AGAIN based on time elapsed and miles driven AUTOMATICALLY, would that be a game changer?
The end game is how we serve our customers that provides value beyond expectations. Accurate, authoritative and honest aging of services is a solid start in creating competitive differentiation.
Become a fleet service manager for all the family-owned vehicles in your shop management system. Even  All your customers' vehicles are your fleet. You need to keep track of the family's 'fleet', no matter how small that it is.
Your data needs to become Data software transforms dead-data into actionable and provides big value to your shop and your customer.
Based on miles driven or time elapsed you can age parts and service opportunity for your customer through automated intelligent processing of your service history data.
The customer's trust in your service recommendations increases because the vehicle owner trust is placed on the computer algorithm that tracks their vehicle needs.
Strong sales growth with a powerful maintenance strategy should be an element of your business plan.
We can have a blind spot because the pace of front counter doesn't allow us the time to go back into service history and calculate what needs to be done to your customer's car. That process is at the heart of fleet maintenance management.
The aftermarket has the strength of personalized care for the vehicle owner.

With auto service machine intelligence we can provide a depth of care that even telematics cannot.
Telematics gives current conditions and historical DTC code information. It is real time but does not tell you when the last time your tires got rotated or if a coolant flush we performed two years ago is needed or not.
Data analytics arms service professionals with authoritative conclusions providing vehicle owners with accurate maintenance need

s

 for the future. It is total fleet maintenance for the family fleet.
Shops using software to provide fleet service management delivers the safest and most economical maintenance program money can buy. Service family vehicles just like police cars and ambulance fleets are.

Teach your customer base how holding on to family-owned vehicles can save the owner tens of thousands of dollars based just on depreciation. Shop marketing strategy: "We guarantee to keep a vehicle running strong, safe and reliably, at the minimum cost to the vehicle owner.

Be socially involved and in touch with the show:
Facebook   Twitter   Linked In   Email    Events    Speaking
This episode is brought to you by Federal-Mogul

Motorparts and Garage Gurus. With brands like Moog, Felpro, Wagner Brake, Champion, Sealed Power, FP Diesel and more, they're the parts techs trust.  For serious technical training and support – online, onsite and on-demand – Garage Gurus is everything you need to know. Find out more at fmmotorparts.com  and fmgaragegurus.com
---