RR 302: Lisa and Kevin Eckler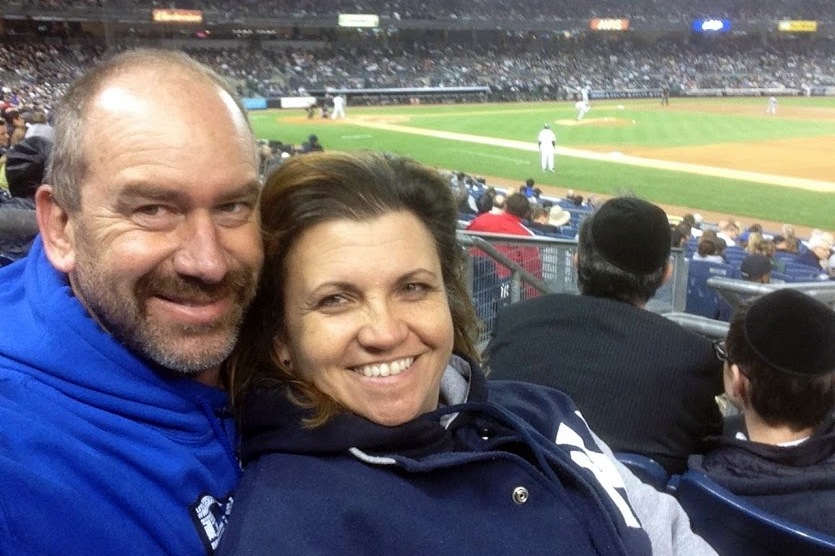 Kevin Eckler is a native New Englander who moved to New York State's Hudson Valley with his parents back in the mid-1980's.  Kevin began his automotive career at the age of 14, pushing a broom in a mom and pop shop in Rhode Island. He attended trade school, graduating at the top of his class and went right to work as a tech in a prestigious Porsche/Audi dealership in Cape Cod.  Kevin continued his dealership work when he moved to NY and eventually came to work for two brothers who owned Foreign Car Specialists, Poughkeepsie, NY.  When the owners retired in 1995, Kevin bought the business and the rest is history.
Lisa Eckler is an executive assistant by trade, and a native upstate New Yorker – and somehow managed to marry a Red Sox fan!  Lisa's background in office management and marketing brought a new facet to the business. When she left her position three years ago, Lisa became the business and marketing manager for Foreign Car Specialists.  In her new position, she has increased customer awareness for the business, increased the shop's search engine optimization (SEO) and has brought the business to the first page of Google's organic rankings for search engine results.
Kevin and Lisa are newlyweds who will celebrate their fourth wedding anniversary soon.  Lisa has two boys who are grown and gone and a daughter still at home.  Kevin's teenage daughter and son live with them full time and rounding out the family are four cats, a perfect dog and 11 chickens who provide breakfast and entertainment daily.
Talking points:
They are really specialists with European and fix just about anything in the realm.
Kevin purchased the shop he worked in. He obtained a small business loan (SBA).
They survived for 20 years and Kevin went through some tough struggles.
Just recently they turned around the business.
Lisa in strongly involved in the business. She takes all the classes she can get in regards to management.
Lisa's work in the business has re-ignited Kevin's passion for the automotive.
Kevin works in the bays every day. This is his love. He realized his talent was not on the counter or in the office.
His service manager allows Kevin to be in the bays.
He was too generous when he worked on the counter. He gave too much away.
They wish they had a coach 20 years ago.
You can't afford not to have a coach.
Their business coach helped Kevin and Lisa understand WHY things needed to get done.
They are both perfectionists.

Perfection does not exist but high standards do.

They love to travel in their RV. Love the outdoors.
They will close the shop and take the team to the World Pac seminar in TX.
They offer education bonuses to their technicians for taking training. They are paying for the training and the travel.
Treat your team like family. Reward them. If you appreciate them, thank them for a great day.
Get business training. You need CEO training.
If your business is not doing well, it is an internal problem, not an external one. There is enough business for everyone; it is not about the shop down the street.
Shop Profile
Number of locations:
1
Total square feet of all facilities:
4500
Years in industry (Kevin):
37
Years business ownership:
22
Number of technicians:
3 Includes Kevin
Number of service advisers:
1
Number of lifts:
7
Number of bays:
8
Days open:
Mon – Fri
Annual estimated volume:
$823K
Technician efficiency:
148%
Technician productivity:
96% on average
Labor rate:
$110.00
Effective labor rate:
$95.25
Average repair order (ARO):
$470.00
Average car count:
146/Month
YTD gross profit percent:
56.9%
YTD net profit percent:
9.4%
Percent Repair vs Maintenance vs Other:
50/35/15
Technician training hours per year:
40
Service adviser training hours per year:
45
CEO training hours per year:
80
Training Type:
Leader Led 80%  –  On-Line 20%
Specialize:
BMW, Audi, VW but work on all makes and models
Specialist in:
Euro diagnostics, as well as old air cooled. Complimentary wash/spray wax and vacuuming for every customer visit. Loaner cars and a local complimentary shuttle.
Personal certifications:
ASE Master
Special accreditations:
New York State Inspection, Factory Training Porsche, Audi, VW, Toyota, Peugeot, Bertone.
Shop management system (SMS):
NAPA Tracs
Completely paperless in the shop?:
Yes
Digital Vehicle Inspection:
AutoVitals Smart Flow 2
Business coach:
Cecil Bullard
Be socially involved and in touch with the show:
Facebook   Twitter   Linked In   Email    Events    Speaking
This episode is brought to you by Federal-Mogul

Motorparts and Garage Gurus. With brands like Moog, Felpro, Wagner Brake, Champion, Sealed Power, FP Diesel and more, they're the parts techs trust.  For serious technical training and support – online, onsite and on-demand – Garage Gurus is everything you need to know. Find out more at fmmotorparts.com  and fmgaragegurus.com
---
Download the Remarkable Results Radio listening APP for your smart device: