RR 320: Kathleen Jarosik from Xpertech Auto Repair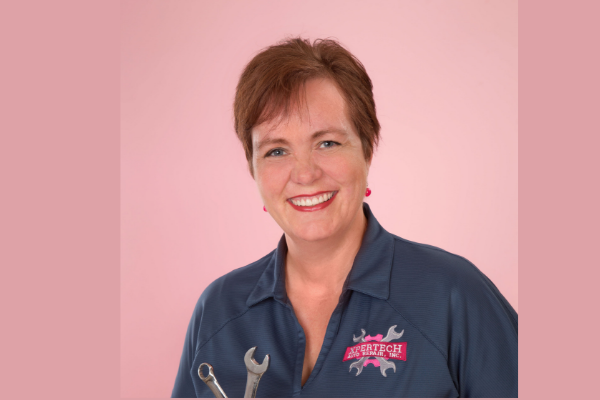 Kathleen Jarosik from Xpertech Auto Repair in Englewood, FL, began her career in the automotive field in late 2003 when she and her husband decided to purchase their own shop and relocate from Florida's Atlantic Coast to the beautiful Gulf Coast.
Kathleen spent much of her time in the background, managing the payroll, accounts payable and paperwork. She was involved with the operations of the business as well as being a part-time stay at home mom to her two daughters, who are now 16 and 12.
In 2009, after divorcing, Kathleen purchased the shop from her former husband and began to run it as her own. Shortly afterward, she became a Napa Auto Care center and utilized their extensive benefit and training network to learn and grow her business.
Looking back, Kathleen believes her NAPA decision was one of the most pivotal business decisions she has made to date. The benefits have been game changers and over the years have taught her how to become a better manager, leader and steward in her community. In 2015, Kathleen became an ASE certified Service Consultant (C1).
Her shop had shown consistent growth of around 5% year to year but since partnering with her business coach she has increased considerably more than 10% each year.
Kathleen looks forward to becoming more involved in the industry as a whole as well as continuing to run her repair shop and being involved in more community activities in her town.
Talking points:
Women's board meeting in 2015 was a milestone for her.
Kathleen works hard to build the reputation of the shop.
Explains her change from working in the business to working on it.
Working to improve on ARO.
When the snowbirds head north in Spring her business changes.
Worked hard to improve her customer waiting environment.
Kathleen has a goal to be a shop coach.
She is a big marketer and shares her tools.
She is about getting up and fighting for it.
Shop Profile

| | |
| --- | --- |
| Number of locations: | 1 |
| Total square feet of all facilities: | 4000 |
| Years in industry: | 14 |
| Years business ownership: | 14 |
| Number of technicians: | 3 |
| Number of service advisers: | 1 |
| Number of lifts: | 4 |
| Number of bays: | 5 |
| Days open: | Mon-Fri |
| Annual estimated volume: | $800K |
| Technician efficiency: | 156 |
| Technician productivity: | 92 |
| Labor rate: | 105.42 |
| Effective labor rate: | 88 |
| Average repair order (ARO) $: | 244 |
| Average car count: | 320 |
| YTD gross profit percent: | 55 |
| YTD net profit percent: | 6 |
| Percent Repair vs Maintenance vs Other: | 60-30-10 |
| Technician training hours per year: | 24 |
| Service adviser training hours per year: | 12 |
| CEO training hours: | 50+ |
| Specialty: | Women Owned |
| Aftermarket association memberships: | Women In Auto Care |
| Personal certifications: | ASE Service Advisor |
| Shop management system (SMS): | Napa TRACS |
| Completely paperless?; | No |
| Digital Vehicle Inspection: | AutoVitals |
| Website provider: | Repair Shop of Tomorrow |
| Primary supplier: | NAPA |
| Supplier marketing program: | Auto Care |
| Performing hybrid repairs: | Yes |
| Biggest challenges: | Profitability |
| Business coach: | Dave Justice and RLO BLIG Member |
| Mastermind group: | Yes |
| Philanthropy: | Dollars for Mamograms, Local Schools |
Be socially involved and in touch with the show:
Facebook   Twitter   Linked In   Email    Events    Speaking
This episode is brought to you by Federal-Mogul

Motorparts and Garage Gurus. With brands like Moog, Felpro, Wagner Brake, Champion, Sealed Power, FP Diesel and more, they're the parts techs trust.  For serious technical training and support – online, onsite and on-demand – Garage Gurus is everything you need to know. Find out more at fmmotorparts.com  and fmgaragegurus.com
---
Download the Remarkable Results Radio listening APP for your smart device: