RR 321: Association Membership More Important Than Ever – Round Table Vision 2018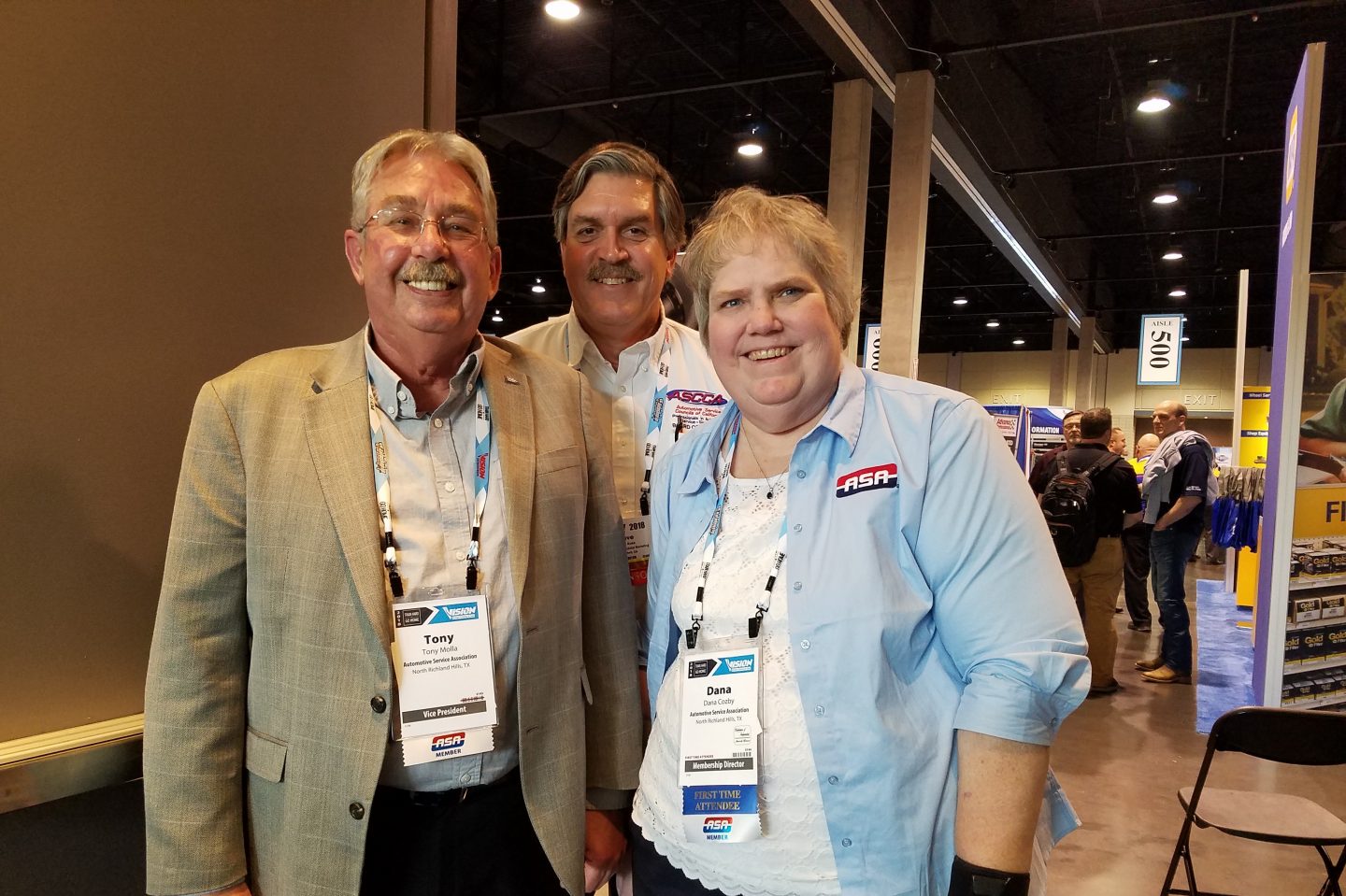 Pictured Above, Tony Molla, Dave Kusa and Dana Cozby.
Recorded at Vision KC 2018, the panel makes a great case for the value of association membership. They say that working together, networking, training and solving the industries challenges are all the right reasons to become a member of your regional or national aftermarket association.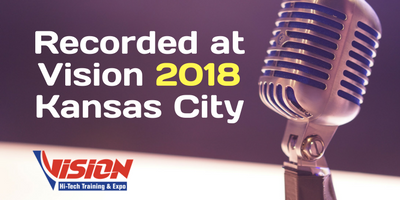 The panel:
Industry veteran Tony Molla, Vice President of ASA (Automotive Service Association) has over 35 years' experience in the automotive service industry. He has held positions at all levels, including technician, service manager, parts store manager, new car sales and automotive technical editor, writing service manuals for the Chilton Book Company. He has authored more than a dozen technical and car care manuals for both professional technicians and consumers.
Prior to joining ASA in May 2015, Tony spent fifteen years as the Vice President, Communications for the National Institute for Automotive Service Excellence (ASE). He also spent nine years as the Editorial Director of Motor Age magazine and Automotive Body Repair News (ABRN).
He is an ASE certified automotive technician, past president of the Automotive Communications Council, and a regular presenter and moderator at many industry events annually. Listen to Tony's previous episodes HERE.
Dave Kusa, President of Autotrend Diagnostics in San Francisco, CA has been an area resident for more than 30 years. Dave became the owner in 2001.
Dave has been in the auto repair industry for more than 20 years, and he holds two degrees in automotive technology from De Anza College in Cupertino. Today, he runs Autotrend Diagnostics alongside his wife, Judy, and daughters, Katie and Kristi. Listen to Dave's previous episodes HERE.
Dana Cozby, ASA Membership Director at the Automotive Service Association.
Talking Points:
Cell phone providers signed up more vehicles than smartphone into their ranks this past year.
Association dues structure would be much higher if they did not have support from vendors that bring services for the members. Which is the reason to support association vendors.
Current association members are the best recruiters. Tell a friend and share the value from your association.
Associations are finding new ways to reach out and communicate with their members.
Associations have partners that can help with:

Uniforms.
Parts programs.
Warranties.
Insurance.
Website.
Wage and hour issues.
All aspects to help run a great repair business.

Legislative support.

If your interests are not

at

the table, they are probably

on

the table.
Legislative support is one of the most important roles of associations.
Legislators are not expert in everything and unless industry chimes in, special interest groups will push through their issue(s).

Networking at meetings is one of the most important business-changing opportunities you can ever receive.
The government will get involved.
Association membership helps improve your 'future think' so you can align your business for tomorrow.
Associations make it easier to run your business because you will have resources to help you.
For the majority of members, their dues come back to them completely based on participation in endorsed programs. Many time the dues ROI is more than doubled and sometimes even triple payback.
PMVI discussion (Periodic Motor Vehicle Inspection). Only 15 states have them and legislatures keep eliminating them.
Automotive repair would look very different today if associations weren't fighting legislative battles in the last 15+ years.
Automotive Service Association (ASA) website (asashop.org)
Automotive Service Councils of California (ASCCA) website (ascca.com)
Be socially involved and in touch with the show:
Facebook   Twitter   Linked In   Email    Events    Speaking
This episode is brought to you by Federal-Mogul

Motorparts and Garage Gurus. With brands like Moog, Felpro, Wagner Brake, Champion, Sealed Power, FP Diesel and more, they're the parts techs trust.  For serious technical training and support – online, onsite and on-demand – Garage Gurus is everything you need to know. Find out more at fmmotorparts.com  and fmgaragegurus.com
---
Download the Remarkable Results Radio listening APP for your smart device: