RR 324: Finding Momentum and Camaraderie in the Canadian Aftermarket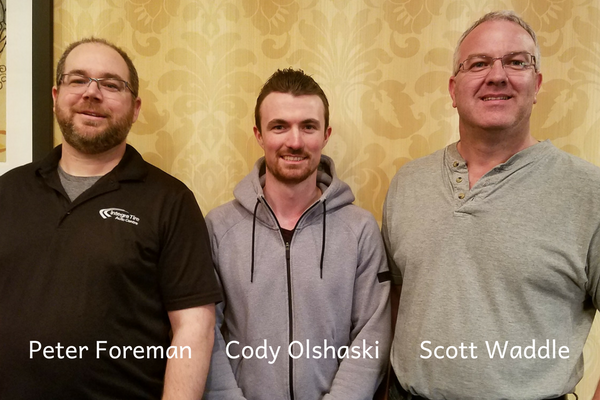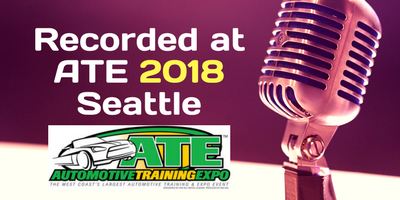 The Panel:
Peter Foreman from Integra Tire, Second Generation Shop Owner, 39 Years old from Langley, BC. Peter literally grew up in the shop. As a baby there was a cot in the office while his mom Cheryl did the books! Taking his Dad Dave's beliefs and expanding on them, Peter went out and made a career on his own in the auto parts industry before deciding to come back and help his family bring the shop into the next age of auto service and repair in 2005. Peter is happily married with two children. His children love to visit the shop as well. Maybe there will be a third generation one day!
Cody Olshaski from Gary's Automotive in White Rock, BC. Gary's Automotive has been in business for over 30 years in White Rock, BC, with a very simple business plan: Provide every customer with top quality automotive repairs, installations and maintenance services, along with unmatched customer service, and success would surely follow. This simple philosophy has served the company very well. Today Gary's Automotive enjoys a reputation as a dependable provider of a full range of automotive repair and maintenance services for any vehicle, including carbureted and classic cars. Gary's Automotive is a designated ICBC Inspection Facility and offers a safe, secure storage facility for all types of oversize or seldom-used vehicles, boats and RVs. The shop has lifts that allow them to service large pickup trucks and any vehicle without airbrakes. They service 1 and 2-ton vans, F550s and Class A motorhomes.
Scott Waddle opened Precision Auto Service in Langley, British Columbia in 1997 and it wasn't long until he realized that running a business, was nothing like fixing cars. He started taking business management courses at a regular pace and the rest is history. Their tagline is: "Where we worry about your car, so you don't have to!®"   They believe it is their responsibility to keep their clients safe and reliable on the road. Scott is building a brand-new facility. Listen to Scott's previous podcast episodes HERE.
Talking points:
Tech Shortage, grow your own technician.

Addressing colleges with guidelines for the pre-apprentice program. Then drawing from that program to mold tech into what your company needs. Tech learns from company culture.
Co-Op Program option from select local college, receive a diploma in automotive engineering and automotive business and all technical training.
4-year apprenticeship program: college in classroom training, 1 year in business training, then 4-8 additional weeks of college training, then another 1 year in business.

Unfortunately, approximately half drop out.

For the apprentice, there is a culture of learning and a process for competency. Much of this starts with a strong mentor.

Mentor.

Needs to be willing to be a mentor, needs to be patient with training.
Embrace the education process: growing as a technician.
The mentor must be willing and understand their role.

View competitors as a colleague.
Invest in business as well as working in business.

ATE training.
Stay updated on changes in the industry, embrace technology.
Be socially involved and in touch with the show:
Facebook   Twitter   Linked In   Email    Events    Speaking
This episode is brought to you by Federal-Mogul

Motorparts and Garage Gurus. With brands like Moog, Felpro, Wagner Brake, Champion, Sealed Power, FP Diesel and more, they're the parts techs trust.  For serious technical training and support – online, onsite and on-demand – Garage Gurus is everything you need to know. Find out more at fmmotorparts.com  and fmgaragegurus.com
---
Download the Remarkable Results Radio listening APP for your smart device: