RR 331: Kelly Bennett – 'Kelly The Coach'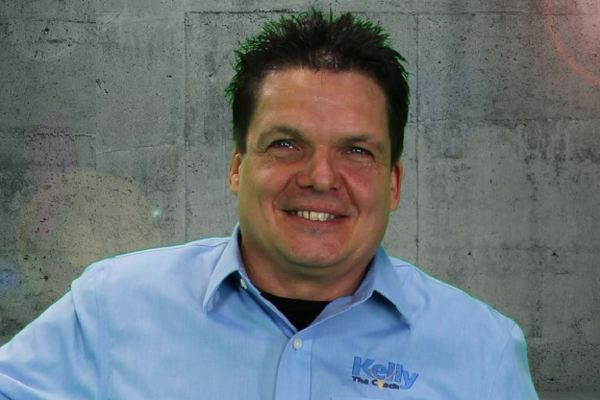 Kelly Bennett brings 31 years of experience in training tens of thousands of shop owners/managers and employees. His career has taken him to all 50 US states and all across Canada dozens of times.
Kelly has taught hundreds of workshops

for every major parts supplier in North America; WORLDPAC, CARQUEST, NAPA, Bosch, O'Rileys, AC Delco, Factory Motor Parts, Uni-select,  Bumper to Bumper, and others. He has spoken at CARS, Vision, NAPA Expos, ASA events in Chicago, Seattle, Arizona, Las Vegas and Atlanta among others.
His "Management SOS" article in Canadian Technician magazine has provided guidance for the automotive industry for over 8 years.
His passion for the automotive industry drives his engaged training style. He gives his clients proven methods & strategies that will have a positive, lasting, impact on their operation. Kelly says, "Its all about implementation."
Talking points:
"It's different here".

A common excuse for shops in every corner of the country.
Blaming the outside (weather, location, economy etc) when simple fix most of the time is management.

American Dream.

Work hard to buy toys you never have time for.

Value of having a trainer/coach.

Coaches inspire, educate, advise, hold owners accountable and want to see improvement
Ignorance is simply not knowing what you don't know, it is not stupidity.
It is OK to say you don't know.

The average independent repair shop is doing 50% of potential
Three percent of Americans and Canadians are self-employed.
Bermuda Triangle.

4 human contacts.

Customer, advisor, tech, owner.
Who's in the middle? Advisor, they communicate with customers/techs/owner.
Reduce the stress of being in middle.

Be prepared for customers that shop prices.

Ask warranty.
Ask quality of the part.

Educate and Advise your customer what is in their best interest.
Win. Win. Win. Win. Win.

Customer: If they don't win they're not coming back.
Business: If it doesn't win it won't be in business.
Employees: Not just grunt work.
Vendor: Loyal to the vendor, the vendor will be loyal back and go the extra mile.
Shop Owner: Not same as the business, the owner needs to win and earn too.
Kelly The Coach Website
Be socially involved and in touch with the show:
Facebook   Twitter   Linked In   Email    Events    Speaking
This episode is brought to you by Federal-Mogul

Motorparts and Garage Gurus. With brands like Moog, Felpro, Wagner Brake, Champion, Sealed Power, FP Diesel and more, they're the parts techs trust.  For serious technical training and support – online, onsite and on-demand – Garage Gurus is everything you need to know. Find out more at fmmotorparts.com  and fmgaragegurus.com
---
Download the Remarkable Results Radio listening APP for your smart device: