RR 365: Reto Filli. Shop Owner Sold His Business and Became an E-Myth Business Coach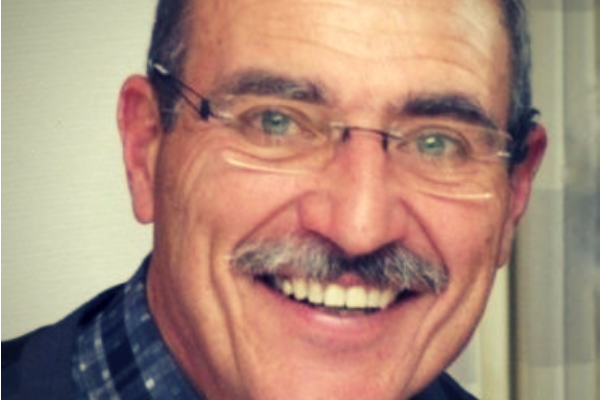 After retiring from a successful career as an Auto repair shop owner for almost 30 years, Reto Filli is now pursuing his long-time passion as an E-Myth Certified Business Coach, helping small business owners lead their life and business that they truly want.
A lifelong cyclist, (Reto once rode his bicycle from Calgary, Canada to Cabo San Lucas, Mexico) he rides 2500 – 3000 miles a year and finished "Ramrod 2016" (riding 160 miles around Mt. Rainer in one day) in under 10 hours.
Reto was born and raised in Switzerland where he graduated from a 4-year apprenticeship as a mechanic. After working in the field, fulfilling his duty in the Swiss army and retiring from a fairly successful sports carrier, he caught the travel bug and in 1981 began a new part of his life, traveling in Europe and then through Russia to Japan, Canada, Alaska, the West Coast of the United States, Mexico and Hawaii.
In 1987 Reto and the co-owner of their 40 ft sailboat boat sailed from Mexico to Hawaii and then to Port Townsend Washington where he fell in love and married his wife of over 30 years, Jana.
1988 Bought what was then called "Circle & Square Imported Car Service" on Cape George Road as a one-man auto repair shop.

1996 ASE Master Technician/L1

1997 Built a new 6-Bay facility on Rhody Drive in Port Hadlock.

1998 Northwest Repair Facility of the Year, runner-up sponsored by Northwest Motors magazine

1998-2014 Top 10 AAA Independent Repair Facility of the Year

1999 Dale Carnegie Course

2000 AAA Top Independent Repair Facility in Washington State Award

2000 Dale Carnegie Leadership Training for Managers

2001 Graduated from AMI (Automotive Management Institute) AAM Accredited Automotive Manager

2001 Governor's Award for Pollution Prevention

2002 First business to achieve a 5-Star EnviroStars Award in Jefferson County

2002 Evergreen Award for Pollution Prevention from the United States Environmental Protection Agency

2002 ASA (Automotive Service Association) Washington's Outstanding Member of the Year

2004 Business Recycler of the Year (Washington State Recycling Association)

2004-05 President of the Port Townsend Rotary Club

2006-2012 Served on the Peninsula College advisory committee for the Automotive Program  

2006 ASE Master Technician/L1 Recertified

2006 Green Business Award, from Washington State Department of Ecology and Jefferson County

2006 Port Townsend Chamber of Commerce Business Leader of the Year

2010-12 President of ASA Olympic Peninsula Chapter

2011 Became U.S. Citizen

2013 ASE Master Technician/L1 Recertified

2014 Sold Circle & Square Auto Care

2015 Started Happy Business Coaching

2016 E-Myth Certified Business Coach
Look for Reto's other episodes HERE.
Key Talking Points:
He and his wife, Jana, sold their business in 2014

He set a goal to retire in that year.

ASA Northwest is a brotherhood and he continues to go to ATE each year and works to help other business owners get to retire someday.

You just can't hand a for sale sign out with a number you have in mind.

Your business needs to have value to the buyer

How does the sale of your business gets financed?

A buyer or lending institution will look carefully at the cash flow of the business to see if it can sustain the debt of an acquisition.

Your employees are a huge part of the success of your business and you need to see them as part of a sale by making

Infancy, Adolescence, and Maturity stages of a business from the 'E-Myth'

Having systems in place is a critical responsibility of the business owner. To know what systems and processes are necessary.

The owner needs to learn to become a better leader.

Owners put up a face that says 'I know everything'. We do not know everything. Take down that facade.

What will you need when you retire to live the lifestyle you want to.

Reto started in the industry in his birth country Switzerland and became an apprentice. Apprenticeship is part of a big system in Europe. You need to learn under a master. You cannot become a master unless you train other people. There is a perpetual cycle of teaching the automotive craft.

In Europe Apprentice is a four-year program. Then a minimum of five for a Master.

The apprentice gets a certificate of competency then can start to become a  Master.

Reto is not totally current on the process in Europe but shared what he knows.

He wants to see high school students get into the trades.

All the trades need to change their image of pay, benefits, work environment, and exciting work.

Never stop learning, be curious.
Resources Mentioned:
E-Myth website HERE.
Chapter 1 of the book E-Myth Revisited HERE.
ASA-Northwest HERE.
Link to the 'BOOKS' page highlighting all books discussed in the podcast library HERE. Leaders are readers.
Leave me an honest review on iTunes. Your ratings and reviews really help and I read each one of them.

Be socially involved and in touch with the show:
Facebook   Twitter   Linked In   Email    Events    Speaking
This episode is brought to you by Federal-Mogul

Motorparts and Garage Gurus. With brands like Moog, Felpro, Wagner Brake, Champion, Sealed Power, FP Diesel and more, they're the parts techs trust.  For serious technical training and support – online, onsite and on-demand – Garage Gurus is everything you need to know. Find out more at fmmotorparts.com  and fmgaragegurus.com