The Women Stereotype: Creates Friction, Insecurity, and Gender Issues [RR 567]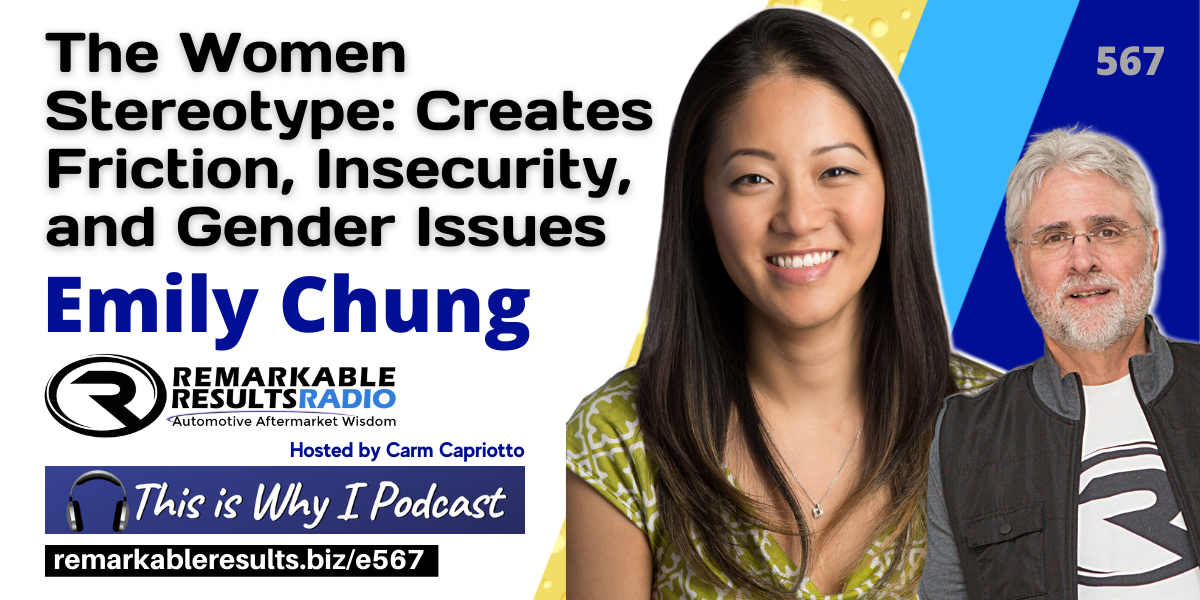 Emily Chung is a proud mom of two energetic boys. She owns and operates AutoNiche, a family-friendly auto repair shop in Markham. She is a licensed Automotive Service Technician, and Automotive Writer with various publications. She also teaches in the Automotive Business School of Canada at Georgian College. Emily holds a degree from the University of Waterloo in Psychology and Business, and her previous jobs include Psychometrist and Human Resources Associate.
She has appeared on various media including Breakfast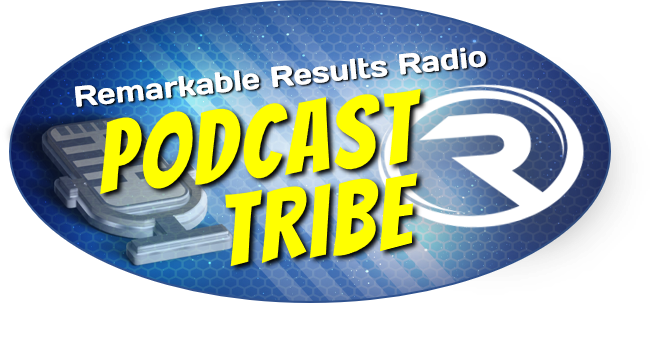 Television, Cityline, and the Marilyn Denis Show. She is passionate about her work; together with her staff, AutoNiche's purpose is to bring better communication and client service to the auto repair experience.
Key Talking Points:
Gender isn't an issue until you make it one- mindset isn't excuse one way or another Directed away from gender and focus on the skills of any technician
People's bias or judgment is on them and they can choose to believe what they believe- we can choose not to accept it for ourselves. Don't let other people's judgments be apart of your identity
Both men and women can be insecure
"Priming"Saying something you want to prove it right or primed to think about it more
"If you enter trades as a female it'll be hard for you and people will be biased against you.." etc then that woman will be biased to look for it. Self-fulfilling prophecy
The stereotypical idea that females should be on the counter in shopsTypically women have the perception of being better communicators but the role should be based on characteristics and personality, not gender
"Hiring female to fulfill quota" can be male insecurity when applying and not being hired- easy excuse to make
Friction in cultureEasiest and quickest difference between employees is "I'm a guy, you're a girl" instead of diving into what the real issue/problem is
Take "women and men" out of your vocabulary
Resources:
Thanks to Emily Chung for her contribution to the aftermarket's premier podcast.
Link to the 'BOOKS' page highlighting all books discussed in the podcast library HERE. Leaders are readers.
Listen for free on Apple Podcasts, Google Podcasts, Spreaker, iHeart Radio, Spotify, Podchaser and many more. Mobile Listening APP's HERE
Find every podcast episode HERE.
Every episode segmented by Series HERE.
Key Word Search HERE.
Be socially involved and in touch with the show:
Facebook Twitter Linked In Email
Join the Ecosystem – Subscribe to the INSIDER NEWSLETTER HERE.

As a member of the NAPA family, AutoCare Center owners can take advantage of the NAPA National Health Program from the NAPA Insurance Center. This "NAPA only" program gives you and your employees access to national "large group" rates on medical insurance with premiums discounted up to 30 percent. These rates are based on the collective purchasing potential of 22,500 NAPA locations including both NAPA AUTO PARTS stores and NAPA AutoCare Centers.
The NAPA Insurance Center can help you with a variety of other insurance benefits too. For more information about The NAPA National Health Benefits program as well as all of the insurance benefits available to your AutoCare Center and your employees, visit the NAPA Benefits Center, at www.napabenefitscenter.com or call the NAPA Benefits Center at 844-627-2123.