Four Ways to Generate Income Using ESBI with Gerry Frank [RR 587]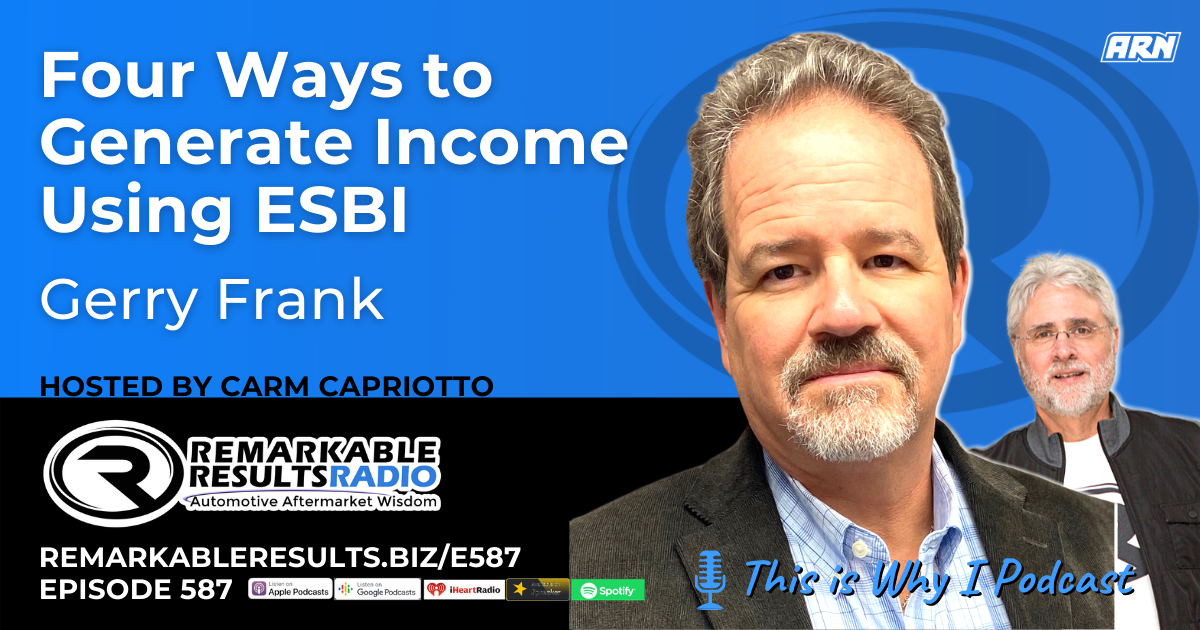 Gerry Frank has over 30 years of experience as an independent shop owner. And he, along with his wife Laura, have a current location in the Cleveland market, where their business continues to thrive regardless of the economic environment. Gerry was featured in a Ratchet & Wrench article, where he, along with his business partner, laid out how they grew an abandoned shop in one of the poorest city's in the nation from Zero to a Million dollars in sales in just 12 short months. Gerry is also a principal owner in Repair Shop Coach and is dedicated to helping shop owners achieve their dreams. Look for Gerry's other episodes HERE.
Key Talking Points: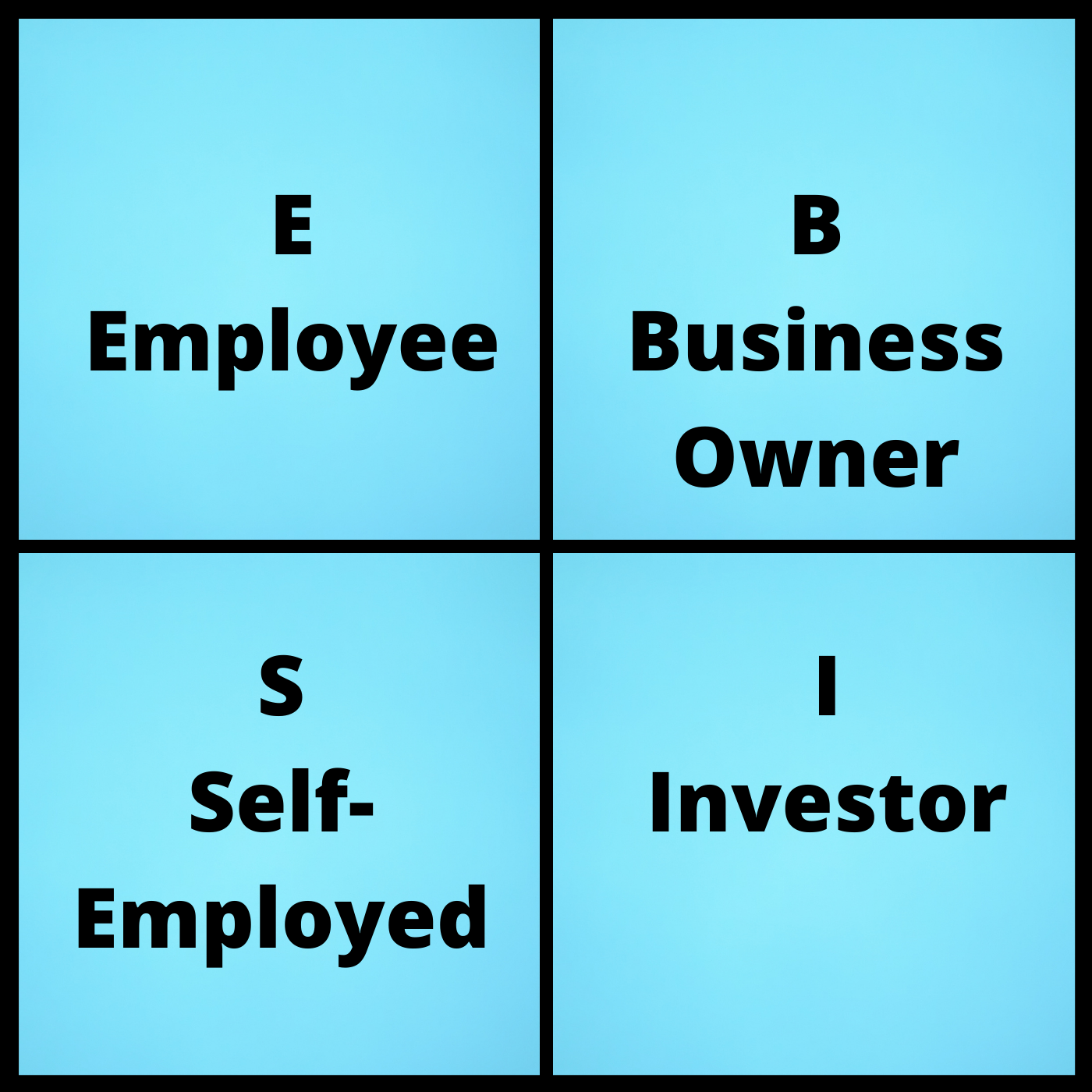 Entrepreneurship is a journey
4 stages business go through- quadrantE- employee
S- self employed
B- business owner
I- investor
Employee- "technician phase"Start off working for someone
Income is capped
Self employed- lack of control Do you own the business or does the business own you?
Doing it all in business
Strategy is to have more customers, do more work but it leaves you more buried
Business owner- lead people and develop systems and processesBuilding efficient machine whether you are there are not
When you are a leader, you are a trainer
Taking the time to really think
Delegating and inspect what you expect
Investor- putting your money into something that consistently produces a return
Resources:
Thanks to Gerry Frank for his contribution to the aftermarket's premier podcast.
Link to the 'BOOKS' page, highlighting all books discussed in the podcast library HERE. Leaders are readers.
Listen for free on Apple Podcasts, Google Podcasts, Spreaker, iHeart Radio, Spotify, Podchaser, and many more. Mobile Listening APP's HERE
Find every podcast episode HERE.
Every episode is segmented by Series HERE.
Key Word Search HERE.
Be socially involved and in touch with the show:
Facebook Twitter Linked In Email
Join the Ecosystem – Subscribe to the INSIDER NEWSLETTER HERE.

Since 1989 TRACS has been the industry's leading shop management system. And in the last 30 years it's gotten better and better. Today TRACS Enterprise offers even more of the features AutoCare Center owners want—things like a powerful interactive scheduling calendar, faster and streamlined work flow, plus streamlined parts ordering and purchasing options. And there's more—Punch-out to Mitchell ProDemand, mobile VIN capture, and multi-shop capabilities. That means you can count on TRACS Enterprise to help drive your success today and well into the future.
Learn more about TRACS Enterprise and the hundreds of other benefits NAPA offers. visit the NAPA Benefits Center at www.napabenefitscenter.com or call the NAPA Benefits Center at 844-627-2123.